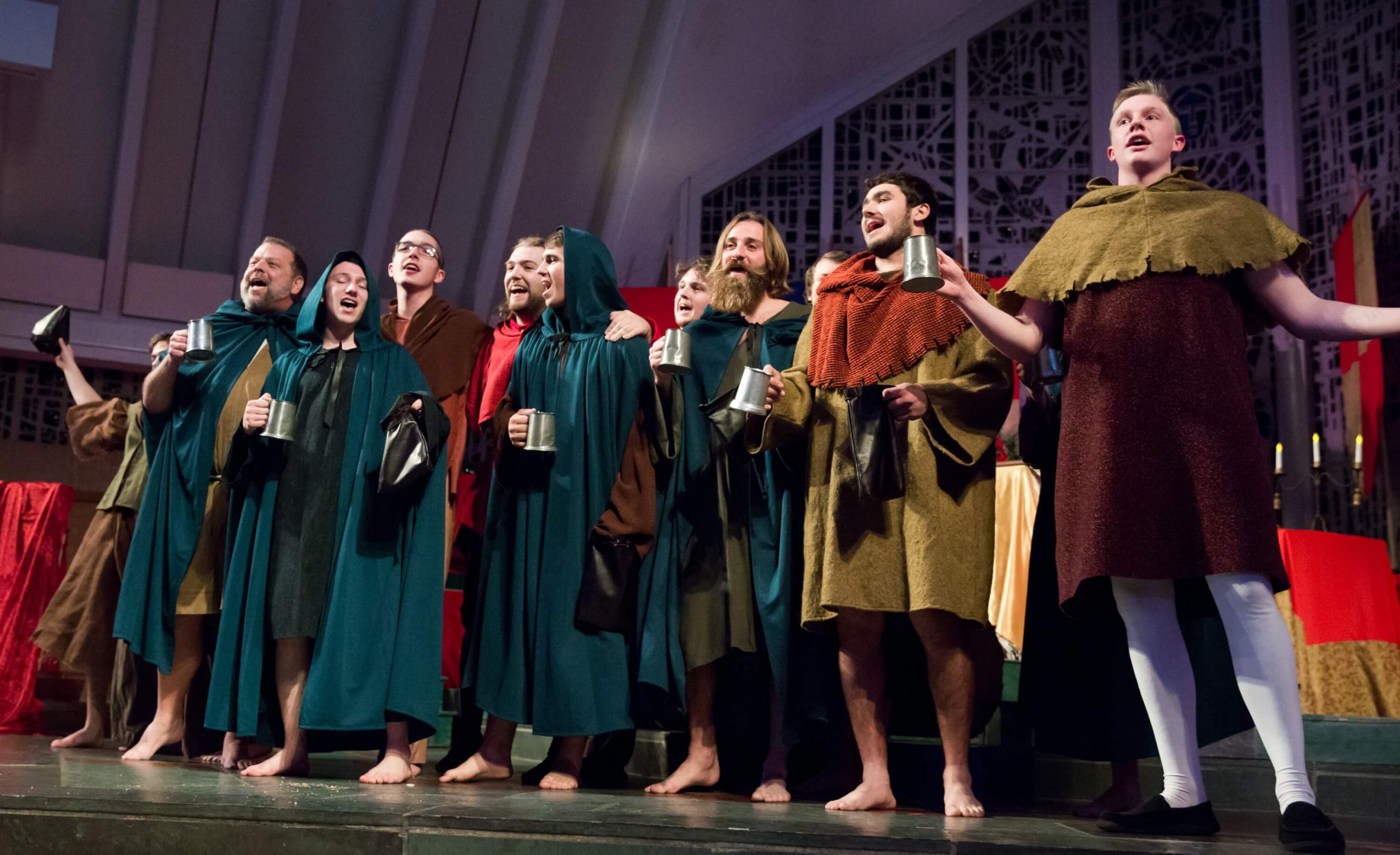 For many people, the Concordia University Ann Arbor Boar's Head Festival marks the beginning of the Christmas season. In fact, there are many loyal fans who have hardly missed a performance since the beloved tradition began in 1978.
---
But there are a few things even those who have attended many times over might not know. I've had the privilege of serving as a stage hand for Boar's Head since my freshman year, and it has given me a unique perspective on an event that I've also come to know and love over my past couple of years at CUAA.
My experience backstage prompted me to do the same for you! Ahead of this weekend's productions, take a moment to learn a little more about what it takes to put on CUAA's celebrated annual event.
1. Backstage costume storage
Costumes are housed in theater storage all year until they are carefully pulled out and arranged in organized rows in the Black Box Theater. Since there are a total of about 100 actors in the production, and each costume is rather ornate, the costumes take up a substantial amount of space.
2. Youngest and oldest members
Each year, there is quite a range of participants in the festival. The youngest cast members are the Yule Sprites, shepherds and waits, and some of the older members play Lords and Ladies. This year, the ages range from 6 to 60, all ages are encouraged to join in the Boar's Head Festival.
3. Around 67,650 audience members over the years!
CUAA's Boar's Head Festival is in its 41st year, which means that at a capacity of around 550 people in the Chapel of the Holy Trinity, with three festivals a year, there have been approximately 67,650 attendees since the event's start. That's 67 THOUSAND people who have heard about the birth of our Savior Jesus Christ through this annual campus tradition.
4. "Where is the best place to sit?"
Everyone wants to know! The truth is there isn't any one place that is the "best," each area of the Chapel of the Holy Trinity has its own view that makes it special.
Section A – Viewers have Lords and Ladies dance by, along with the first King.
Section B – Viewers have a more central view and the Boars Head is marched by on the right side.
Section C and D – These viewers get the unique experience of seeing each part of the festival from a higher vantage point.
Section E – Viewers get to experience the second King parade by, along with lots of Wassailer action.
Section F – Viewers have Lords and Ladies dance by, along with the servant girls who open up the festival.
These are only a few of the reasons that each seating section is truly a great place to watch–you'll just have to join us to see the rest!
5. You can join in, too!
Community members are invited to join in on the annual casting for the performance. Usually casting takes place in October with a one hour per week commitment in early November and full rehearsals two weeks before the festival. If you'd like to become part of the tradition next year, just reach out to Angie Lai for more information on how to be a part of this joyous Christmas festival.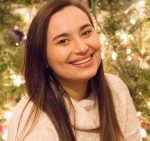 — Esther Schulze is pursuing her bachelor's degree in Marketing and Art. She will graduate in 2020.
If this story has inspired you, why not explore how you can help further Concordia's mission through giving.