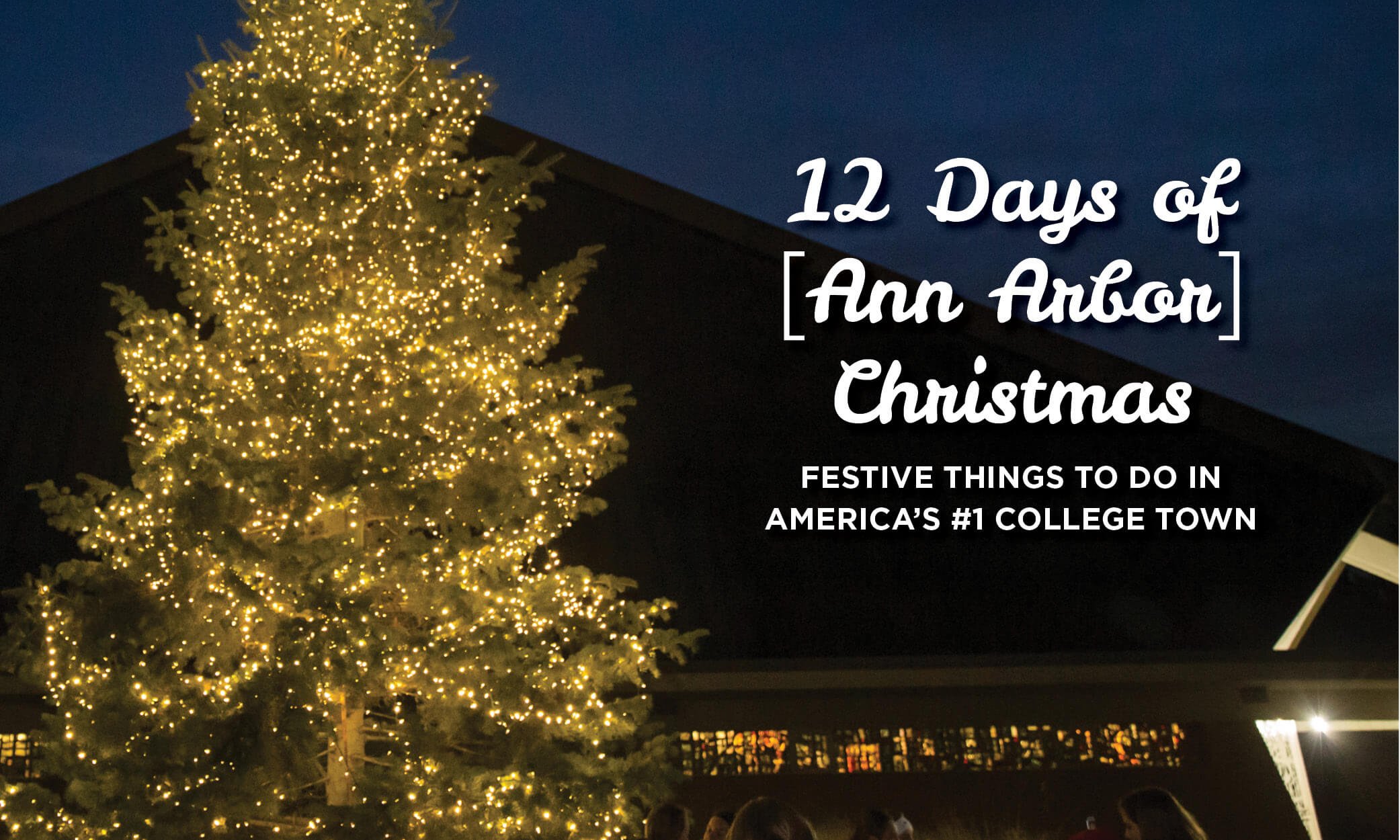 ---
There is so much to do in Ann Arbor throughout the holiday season, here are just a few recommendations of fun things to do in America's #1 college town.
---
Wayne County Light fest
November 17th – December 24th | 7651 N Merriman Road, Westland, MI 48185
The biggest light show in Michigan with over four miles of Hines Drive is dedicated to upwards of 100,000 lights. Click here for more information!
19th Annual Detroit Tree Lighting
November 18th, 2022 | 5 p.m. – 12:00 a.m. | Campus Martius Park
Deck out your holiday season in style and enjoy spectacular live entertainment, Olympic figure skaters, and award-winning local performers and skating clubs. The night will also feature amazing lighting attractions, horse-drawn carriage rides, holiday shopping, hot chocolate giveaways, food trucks, visits from Santa, and much more! Click here for more information!
---
Ann Arbor Ice Skating
November 19th – March 26th | Buhr Park Outdoor Ice Arena and Pool
Buhr Park Outdoor Ice Arena is open November through March. The rink has a cooled subfloor that allows us to maintain ice even when it is over 50 degrees outside! The facility offers locker rooms/lockers, vending machines and skate sharpening services. Click here for more information!
---
Midnight Madness
December 2nd, 2022 | Downtown Ann Arbor
Take a trip to downtown Ann Arbor and enjoy some holiday lights and musicians playing!
---
Boars Head Festival
December 2nd – 4th, 2022 | Concordia University Ann Arbor
Join us during your holiday season for our annual production of the Boar's Head Festival. We look forward to sharing the miracle of Christ's birth and the telling of Christ's birth and the telling of the Christmas story in this Concordia classic! Purchase tickets here!
---
Downtown Saline Winter Wonderland 2022
December 2nd – 3rd, 2022 | 109 W Michigan Avenue
Meet with us all weekend long for caroling, music, reindeer games, and cute animals. Our shops and restaurants will have everything cozy and awesome. Find your holiday best right here in Downtown Saline!
---
Christmas Market
December 3rd, 2022 | 11 a.m. – 4 p.m. | The Common Cup at ULC
A holiday gathering of local artists and creators! Come get a warm drink, listen to some festive tunes, and support local!
---
UMS Handel's Messiah Concert
December 3rd at 7:30 p.m. | December 4th at 2 p.m. | Hill Auditorium
Handel composed his oratorio Messiah over the course of a single month in 1741, six months before its triumphant premiere at a new concert hall in Dublin. Nearly 300 years later, Handel's Messiah fills Hill Auditorium with its ravishing beauty brought to life by friends and colleagues from the community. Music director Scott Hanoian conducts the UMS Choral Union and the Ann Arbor Symphony Orchestra in this annual holiday tradition. Purchase tickets here!
---
Ann Arbor Holiday Art Fair
December 3rd from 9 a.m. – 4 p.m. | December 4th from 10 a.m. – 4 p.m. | Washtenaw County Fairgrounds
Do you love art? Come visit! Featuring 75 artists, 25 authors, foods and crafts, among other activities! Click here for more information!
---
Bells and Carols Christmas Extravaganza
December 7th, 2022 | 7 p.m. | University Lutheran Chapel
Choirs, handbells, and instrumentalists! Enjoy freshly bakes Christmas treats and revelry afterwards, too! We are looking for some helpers to bake festive cookies and desserts for this event. Fill out this form to volunteer!
---
15th Annual Ebird & Friends Holiday Show
December 8th – 10th | 2 p.m. – 8 p.m. | The Ark
It happens in the middle of Michigan in the heart of December. Since 2007, it has become a yearly tradition for The Ragbirds to present this unique family-friendly holiday show called Ebird & Friends. Tickets required. Click here for more information!
---
Night of Christmas Joy
December 11th, 2022 | 3:00 p.m. – 7:00 p.m. | 8260 Jackson Road, Ann Arbor, MI 48103
Peace Ann Arbor is hosting a night of family-friendly fun that will include Live Nativity walk-throughs (every 30 minutes), cute animals, live carolers, pictures with Santa, family crafts and photo booths, delicious cookie competition, Christmas raffle prizes, and much more! Sign up for your Live Nativity tickets here on Eventbrite!
---
Want in?
Want to learn more about CUAA events? Click on the link below to learn more.
---