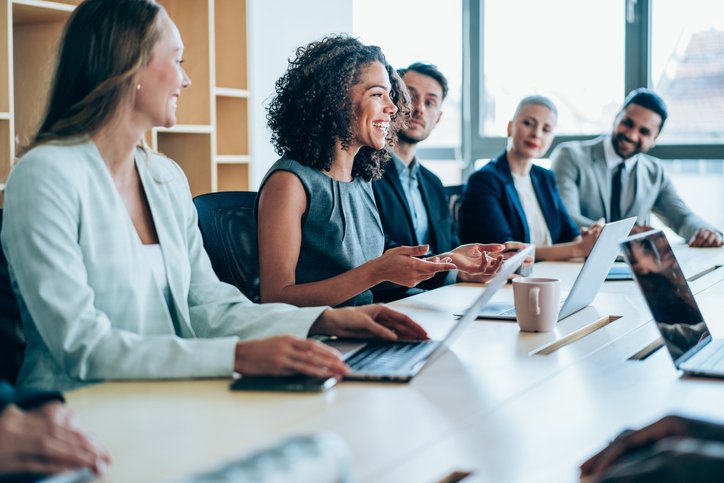 As a leader, it's essential to have the knowledge and skills to train and develop your employees. By studying human resource development (HRD), you can learn how to improve the performance of your team or organization. But, what is HRD exactly? Human resource development utilizes organizational development and personal training to improve employee and organizational performance (Hurtienne et al., 2017).
What do HRD leaders do?
Human resource development professionals will look for ways to unleash human expertise and potential (Swanson & Holton, 2009). For HRD to stay relevant and critical, the core foundations of HRD should be discussed and debated, and theories verified for accuracy through theory development (Hurtienne et al., 2017, p. 17).
By leading through the lens of HRD, leaders understand that if the organization is to improve, then they need to identify the unique differences between their employees and cope with demographic forces (Alshuwairekh, 2016). In fact, organizations should look for ways to understand employee factors that can lead to increased employee engagement (Hurtienne et al., 2021). Senge recommends that organizations find ways to connect with their workforce by tapping into the sense of commitment and ability of each employee to learn and grow.
Why is HRD important?
Successful organizations must find ways to increase employee engagement, performance, and retention. "Human potential and expertise are, and continue to be, a vital component to developing and implementing effective Human Resource Development principles" (Hurtienne et al., 2017, p. 3). Many HRD interventions and methods are acceptable, and not one is right for all situations due to individual experiences, cultures, and beliefs that play a vital role in developing a strategy for success. (Hurtienne et al., 2017).
But what is universal is that leaders need to meet employees where they are and support them in continuing to grow and learn. Applying these practices will improve training, career, and organizational development (Shalleh, 2012).
5 best practices for HRD
HRD professionals should focus their time on acceptance, community development, education, collaboration, and leadership (Hurtienne et al., 2021). Through a pragmatic process, HRD can stay relevant and meet the real needs of organizations and employees (Koranic & Shindell, 2014). Here are some best practices for an HRD leader:
Meet with employees often: In order to develop employees successfully, it's important to form a relationship. Whether it's individually or in small groups, meeting regularly with your employees is essential.
Don't overload with information: When training employees, it's important not to give too much information all at once. Split the information into manageable amounts. As a result, employees can immediately practice and use it in their own work. Then, at the next training, they can discuss the implementation.
Ask for feedback: Request frequent feedback about the training from employees, therefore, you can continue to improve it.
Learn more about learning styles: Remember that everyone learns differently. Provide different ways of digesting information. This can be information that is visual, auditory, kinesthetic, or through reading. You can also approach training in a multi-style approach that accommodates all learning types.
Use positive reinforcement: Make sure to give employees positive feedback for the skills they are developing. Employees will feel confident and motivated to further develop their skills while getting positive reinforcement.
Becoming a human resource development leader
You can learn to become an HRD professional at Concordia University Wisconsin/Ann Arbor through the Doctor of Business Administration (DBA). Our organizational performance and change concentration is your pathway to studying HRD. While in the program, our expert faculty will help shape and guide you on your own journey, learning how to improve employee and organizational success.
Reference
Alshuwairekh, K. (2016, October). Exploring the relationship between demographic variables on resistance to change: An empirical study for private sectors in Saudi Arabia. IOSR Journal of Business Management, 18(10), 41-54. https://doi.org/10.9790/487X-1810034154
Hurtienne, M., Hurtienne, L., & Kempen, M. (2021). Employee engagement: Emerging insight of the millennial manufacturing workforce. Human Resource Development Quarterly. DOI: 10.1002/hrdq.21453
Hurtienne, M, Ljubenko, B., & Hurtienne, L. (2017). Theoretical foundations of human resource development: Conceptual visual expansion. Peer-reviewed paper presented at the Academy of Human Resource Development Conference – 2017, San Antonio, TX, USA
Koranic, M. B., & Shindell, T.J. (2014). Future direction of HRD. In N. E., Chalofsky, T. S. Rocco, & M. L. Morris (Eds.), Handbook of Human Resource Development (pp. 688– 708). Wiley & Sons, Inc.
Salleh, K. M. (2012). Human resource development practitioners' perspectives on competencies:
An application of American society for training and development (ASTD) workplace learning and performance (WLP) competency model in Malaysi (Doctoral dissertation). Colorado State University, Fort Collins, CO.