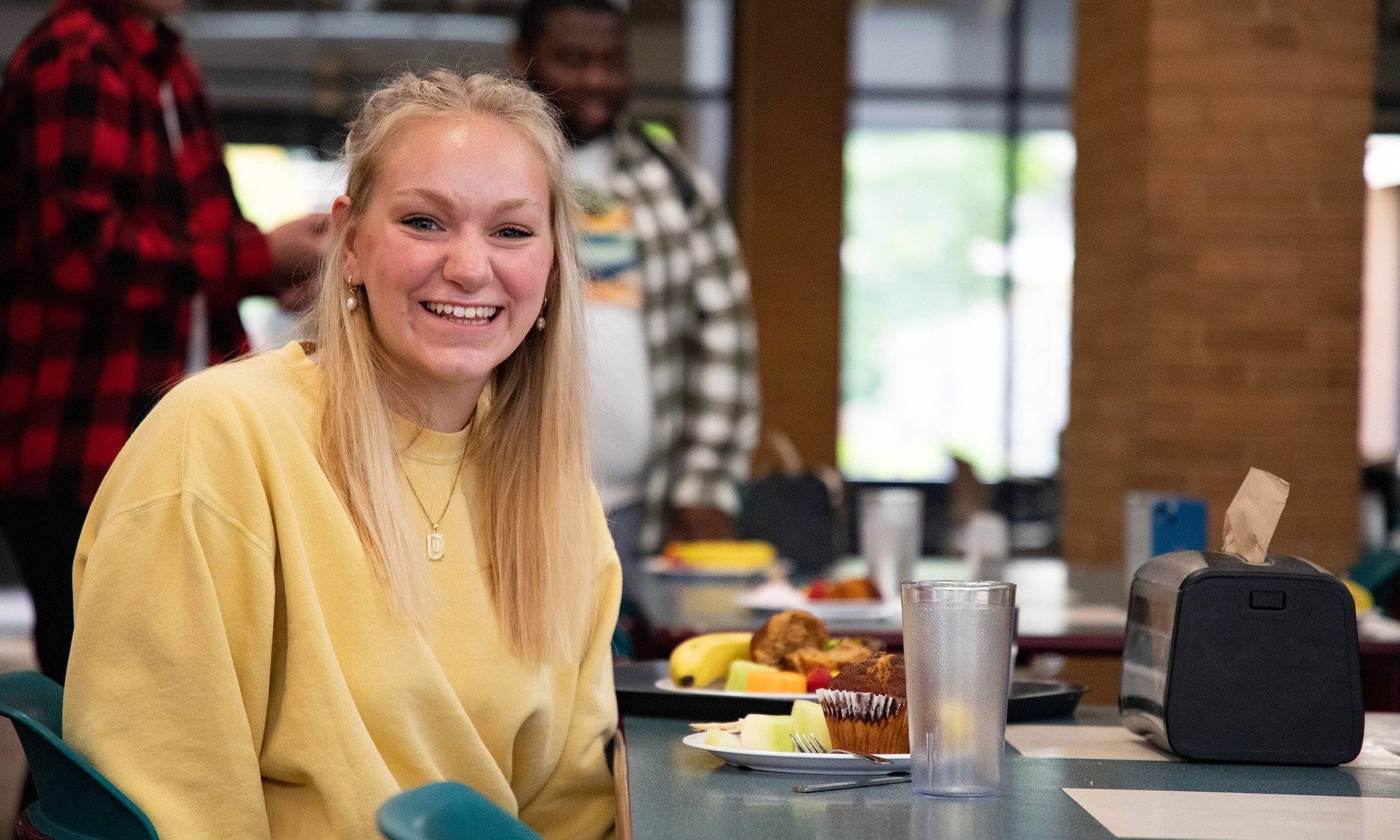 ---
At Concordia University Ann Arbor, we are dedicated to caring for our students in mind, body, and spirit. Here are some tips for future cardinals who are looking for ways to care for themselves throughout their college experience.
---
For the mind
Utilize the Academic Resource Center (ARC), they are a great resource for the topics you may be struggling with.
Work an on-campus job. There are many different opportunities in all departments. This is a good change of pace from classes and a way to make extra money.
Spend as little time as possible in your dorm room. Get outside your comfort zone and meet new people.
Introduce yourself to your professors on the first day of class, it is important to build that relationship early on and be successful in your classes.
Utilize CUAA's on-campus Counseling and Psychological Services (CAPS)
Don't forget to call your family members. They miss you!
For the body
Bring a hammock to nap in the nice weather using the new hammock poles by the river or just hang out in the trees!
Ann Arbor is home to more than 150 parks, go on an adventure with friends and take a refreshing walk or bike ride.
Utilize the weight room. It's located on the first floor of the student center and is free to use for all students!
Eat! Both the Nest and Café have food options to keep you energized for busy days.
Make sure to get enough sleep! It can be tempting to pull all-nighters or stay out late with friends; find a healthy balance.
Join an intramural sports team. CUAA's offerings include volleyball, basketball, flag football, dodgeball, and more.
Meet new people and get involved in an on-campus club or organization.
For the spirit
Take advantage of Daily Chapel, it is a great break from classes and intentional time with the Lord.
Find a special spot on campus to spend time with God.
There are many different ways to get involved in Christian community both on and off campus, take advantage of these and step outside your comfort zone.
Find an accountability partner to keep you on track with studying God's word.
There are a variety of bible studies/groups on campus to get involved with. This is a great way to meet new people and grow in your faith. Check them out here.
---
Want in?
Are you interested in beginning your cardinal journey? Apply today! Click on the link below to learn more.
---