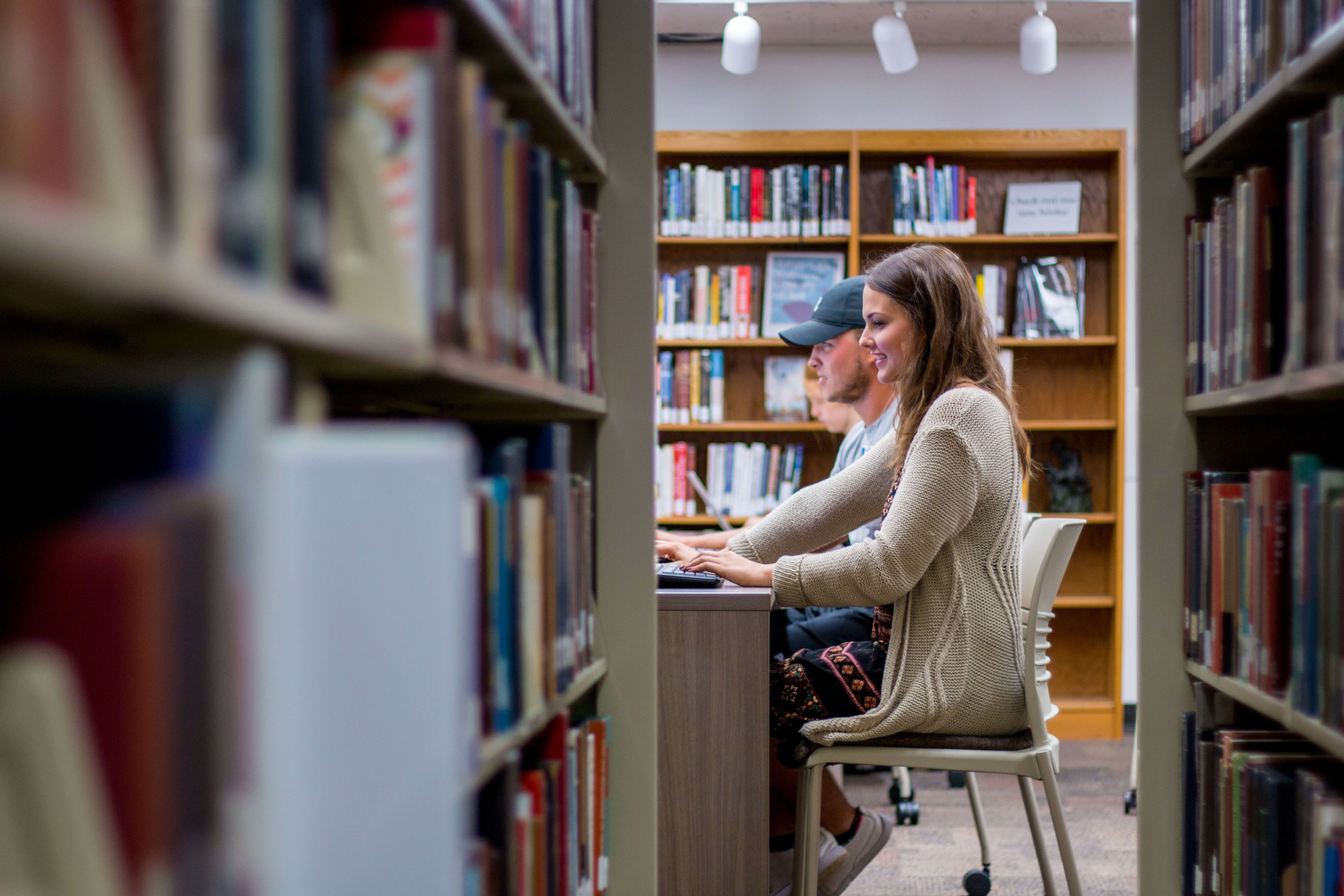 Where do you go when you need to concentrate and get work done? Here are some of the top study spaces on Concordia University Ann Arbor's campus that will hopefully provide a place where any student can focus and finish the semester strong.
---
The end of the semester that is only two weeks away! Perhaps you've already settled into your go-to study spots on campus, or maybe you're still searching for the perfect place to concentrate.
I am here to let everyone know the best spots that seem to be favorited by CUAA students. Ranked in no particular order, here's a list of great places to study on campus.
The ARC
The Academic Resource Center (ARC) is located in Zimmerman Library. Walk through the big glass doors directly near the library help desk. In the ARC you'll find a row of individual study desks along with big tables to spread out in the both the writing center and in the Zimmerman multi-purpose room. Along with quiet spaces to crack open a textbook, the ARC also provides other services like writing and assistance, tutoring for an assortment of CUAA classes, and everyone's favorite—free snacks, coffee, and tea! 
P.S. Don't miss Crunch Time on Wednesday, Dec. 4 for snacks and 15 minute paper and presentation consultations!
New Student Lounge in the Nest
The all-new student lounge is located right where The Egg used to be in the student union. The next time you're getting some food in the Nest, take a seat at one of the high tables, recliners, or couches and do some homework or just hang out with friends… I usually choose the latter. 
Library Basement
Take the elevator down to the basement in Zimmerman library and you'll find a large space completely dedicated to studying. There are good spots to study without distractions and most of the time it is a quiet environment for students to get things done. Although this spot is known by many, it's hardly occupied. Feel free to stop by whenever the library is open. 
Library Second Floor
Housing a large computer lab with iMacs and PCs for whatever your paper or project requires, the second floor of the library is open and can be used at any time. We all know that the main floor of the library can get pretty busy during the peak of the day, so check out the space right upstairs that is much more quiet. There are also a few tables that can be used for group projects or individuals that need to spread out while they work. 

CMAX
Great for group project work or if you're just wanting a place that's normally not full of people, head to the bright green room in the back of the student center right next to the game room. The CMAX is small space with many tables and a projection system so if you need to work on a powerpoint, you have full access to the technology that you may need. Also, if you get hungry while you're studying, just pop over to the Nest – it's only a few steps away.
Kreft Arts Student Lounge
In the room at the west end of the Kreft Center for the Arts hallway sits the student lounge. If you don't remember this place, you're not going crazy – it is brand new this year! The student lounge in Kreft is the perfect place to hang out with friends or get work done in between classes or the night before an exam. Come check out this new spot in Kreft next time you pass by!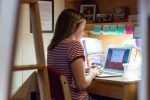 Although everyone has their own personal preferences of where they like to study, these are six that seem to be pretty popular among Concordia students. Some people simply study in their rooms or at coffee shops off campus. Whatever works for you and whatever space helps you ace your classes, I fully support. Now that you're aware of these spots on campus, I hope you'll check them out before the semester comes to a close. Only three weeks until Christmas break, but who's counting right?
— This story is written by Allie Milot, social media manager for Concordia University Wisconsin and Ann Arbor. She may be reached at alexandria.milot@cuaa.edu or 734-995-7403.
If this story has inspired you, why not explore how you can help further Concordia's mission through giving.