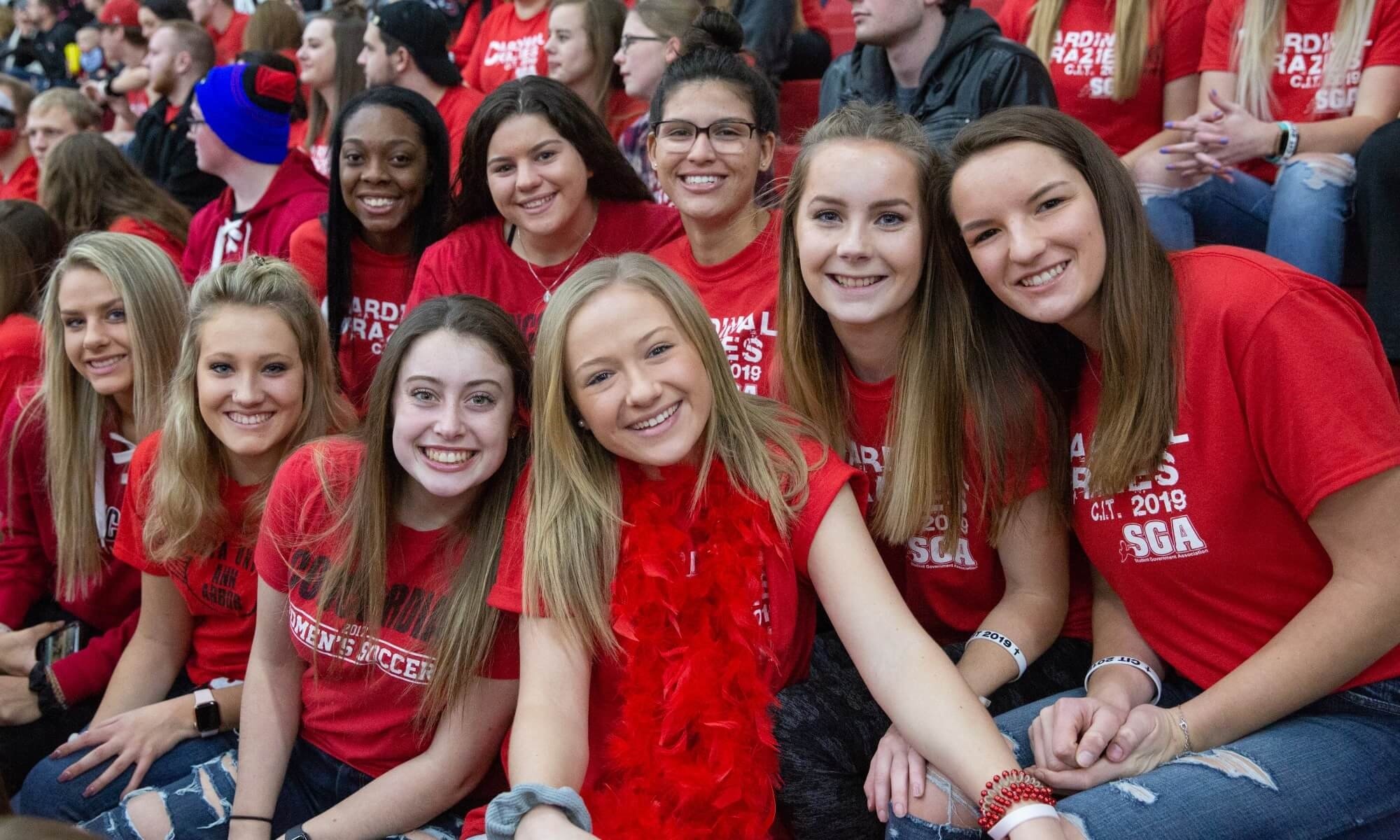 We are just a few months away from welcoming the newest deck of Cardinals to Concordia University Ann Arbor.
---
To celebrate the class of 2023's arrival to campus, CUAA is throwing a big welcome party on Saturday, April 6, 2019 called Admitted Student Day. The first-ever Admitted Student Day is for any future Cardinal who has been accepted to attend CUAA for the 2019-20 academic year.
Together with current students, faculty, and staff, admitted students will spend the day interacting with current students, learn more about extra-curricular opportunities, meet with professors in their area of interest, and preparing students with everything you need to know before permanently joining our campus community this fall.
To get the ball rolling, we collected 20 tips for future Cardinals to make your transition to college as seamless as possible. You'll basically already be a pro…
We'll start you off with a bonus tip: Attend Admitted Student Day on Saturday, April 6, 2019. Sign up here if you haven't already.
Tips for the Mind
My tip: If you're working on a paper in the Zimmerman Library and get stuck, the Writing Center is only a few steps away. Consultants are there to get your writing rhythm flowing again, assisting with everything from citations to syntax.
It's okay to change your major from what you thought you wanted to study in order to find something you're passionate about! —Taylor
Lots of the people on campus don't know that the Zimmerman Library has a basement, so it's always quiet and a great place to study! —Micah
Ask your professors for help. CUAA professors want us to be successful and can usually provide a tip or two to help you ace their class. —Allie
Always file FAFSA on time! Concordia offers early filing grants for students who are ahead of the game with submitting their FAFSA. Who doesn't love extra money? —Hannah
Study abroad! Spend a semester learning about your world while you have financial aid! Check some of CUAA's study abroad options here. —Maggie
Tips for the Body
My tip: There are paths around campus that you can use for a walk or a jog, and Concordia is also surrounded by parks and trails if you want get off campus and see more of Ann Arbor.
Make sure you take care of yourself along with everything else you're doing! Self care is important and a vital part of staying sane throughout college. —Courtney
The Nest workers will customize your food if you ask nicely. —Zach
Never underestimate the power of a good nap. You will gain a large amount of respect for napping. —Rachel
Be sure to bring a hammock so that you can hang out in the CUAA trees! —Deirdre
Tips for the Spirit
My tip: Making Chapel a part of your daily routine gives you a chance to reset, be encouraged and connect with CUAA's uplifting community.
Set your room up creatively! There are lots of things you can do to maximize the space and make it your own. —Rebecca
There is no better view on campus than the docks at sunset. —Anonymous
Find a special spot on campus where you can get away and spend time with God. —Courtney
Build relationships with the faculty and staff they are always willing to help or provide a listening ear. —Luke
Enjoy every minute, you'll miss it after you graduate! —Sidney
There are lots of ways to get involved! It helps you get to know campus, meet more people and make more friends! —Alex
CUAA is an uncommon place, so it is time to become uncomfortable. Go outside your comfort zone to try new things and meet new people. That is how you will grow as student and as a person. —Jared
What tips did we miss? Share it with us on Twitter using #CUAAprotips!
— Esther Schulze is pursuing her bachelor's degree in Marketing and Art. She will graduate in 2020.
If this story has inspired you, why not explore how you can help further Concordia's mission through giving.