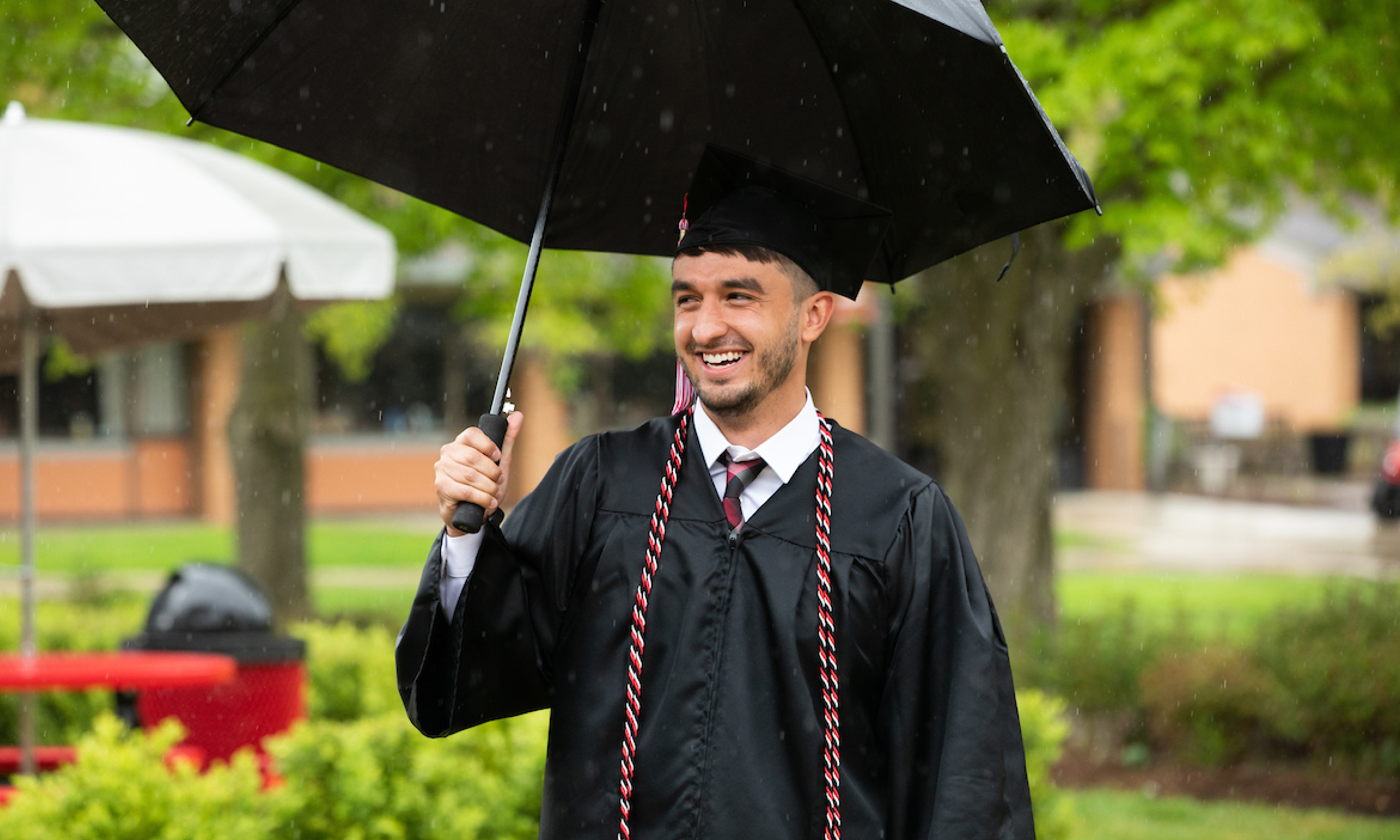 Concordia University Ann Arbor is celebrating 140 students as they graduate on May 14-15. Here is what you need to know about the weekend festivities.
---
CUAA is looking forward to baccalaureate services and commencement celebrations on May 14-15. This year, the commencement speaker is Ms. Patricia Maier, Lutheran educator and 2020 CUAA alumna of the year.
Saturday, May 14 — Nursing Pinning Ceremony
Sunday, May 15 — Commencement Ceremonies
Tickets required for commencement attendance
Baccalaureate: 11 a.m., Chapel of the Holy Trinity
Commencement: 2 p.m., Field House
2022 May Commencement Address: Ms. Patricia Maier ('77)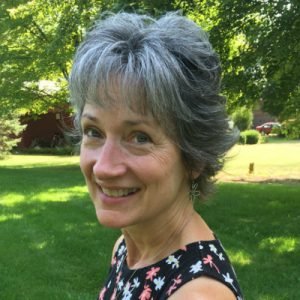 Pat Maier is a 1977 graduate of Concordia Junior College, Ann Arbor. A pastor's wife and former Lutheran educator, Pat met her husband David on this campus. She has been blessed to serve the Lord in the many ministries of their churches and schools in Michigan and Illinois. Most recently, as wife of the Michigan District President, she values the opportunity to connect with ministry wives and to help plan a yearly retreat (even if it's virtual) for their encouragement. She has been active in planning and presenting at other retreats, conferences and women's events, including the Camp Arcadia Women's Retreats, Women's Leadership Institute, and the Best Practices for Ministry conferences.
Pat enjoys writing, drawing and speaking to inspire others in their walk with Jesus. As co-founder of Visual Faith Ministry, she believes in the importance of applying educational research to faith learning by creating resources as well as teaching and writing about visual faith practices that equip and encourage all ages during focused time in prayer and God's Word. She is a collaborator and artist for The Visual Church Year, a collection of worship resources that follow the Lutheran Church Missouri Synod (LCMS) Lectionary readings. A published artist, Pat completed a series of margin art for The Enduring Word Bible by Concordia Publishing House, as well as several recent hymn journals by Next Step Press. She believes that the creative use of language and art – when connected with God's Word – can touch the heart, promote understanding, and spark joy.
Pat and her husband enjoy spending time with their four grown children and their families (which include five grandchildren) here in Michigan and while vacationing in Montana. Her ongoing focus is to spend time each day in God's Word, connect with the people God places in her life each day, and to find peace in the realization and reality of His amazing grace in all circumstances.
View past Outstanding Alumnus recipients here.
Student Speaker: Colton Ritsema
Colton Ritsema is graduating with his Bachelor's degree in Mass Communication and a Minor in English. He has participated actively in campus life through being a Resident Assistant, Athletes in Action small group leader, member of the basketball and tennis teams and a member of the Concordia Theater Department. After graduation, he plans on coming back to CUAA for one year and playing basketball while pursuing a Master's degree to get his secondary teaching certification. He will also be a Graduate Assistant for Men's and Women's Golf/Athletics next year. Colton said this about his time at Concordia, "Concordia has been so good to me. I've been on a journey of self-discovery while at CUAA and I'm so blessed to be a Cardinal."
May Commencement Ticket Information
Ticketing is available online for the 2022 May Commencement ceremony. Graduation candidates can now register for the event and order tickets for up to eight guests using their student ID number.
— This story is written by Allie Milot, social media manager for Concordia University Wisconsin and Ann Arbor. She may be reached at alexandria.milot@cuaa.edu or 734-995-7403.
If this story has inspired you, why not explore how you can help further Concordia's mission through giving.