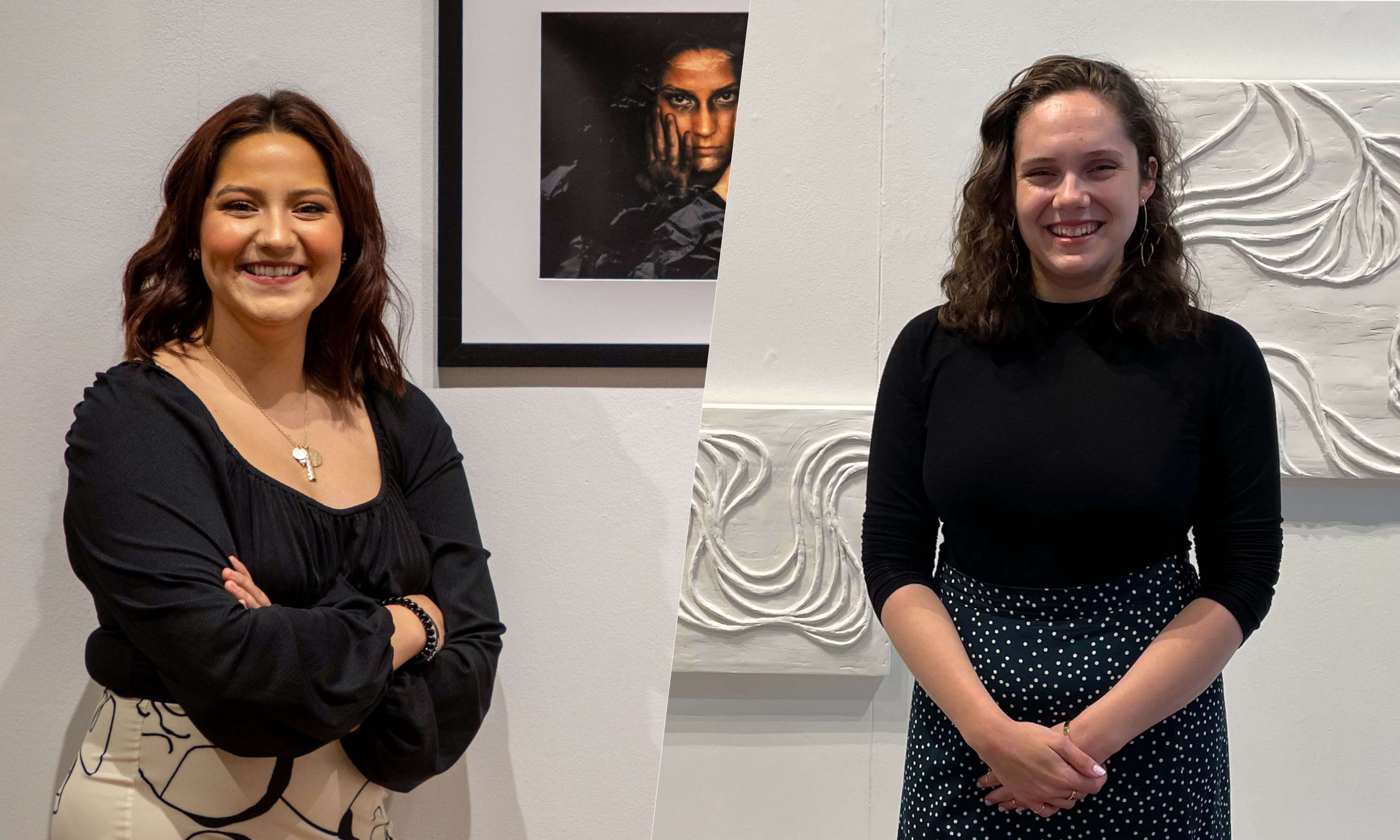 Each spring on Concordia Ann Arbor's campus, the Kreft Center for the Arts gallery is filled with the work of students graduating from the arts program. Whether they are graduating with a degree in traditional art or digital media design, senior students collect their favorite pieces, cover the gallery walls and floors with art and host an opening for their friends and family.
---
This year, there were two senior exhibitions presented in Concordia's art gallery on campus. The first student is a digital media design senior, Natalie Shawl ('22).
Natalie Shawl ('22)
Digital Media Design
Shawl has been an active student, athlete and artist on campus throughout her four years at CUAA. Her senior art exhibit was titled "Through the Eyes of my Lens" and displayed 22 large-print, portrait photographs. Visual story-telling has become a central focus of her photographic journey throughout college. This show was a display of all the work she has put in to develop her skills and love for her craft. When asked about the inspiration for her show, Shawl described it as a display of her "growth as a photographer." 
"The photographs that [Shawl] chose to share are centered around creative and fashion editorials. These images are some of [her] best work over the past four years. Some of these portraits were spontaneous while others were strategic." 
To experience a virtual tour of Shawl's senior show, here is a blog that she published displaying her work and explaining her process.
The second senior exhibit was by Sarah Ambrose ('22), a talented artist and musician, who will be graduating with a double major in music and art. 
Sarah Ambrose ('22)
Music and Art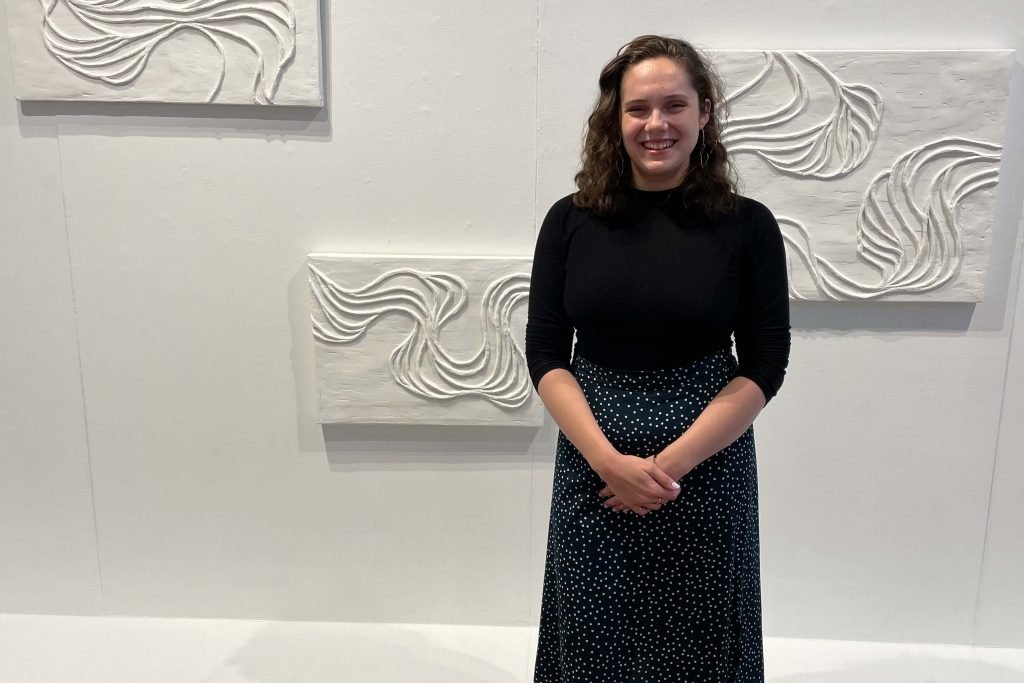 The exhibit was titled "Fragmented Existence" and was a show that displayed a mix of different mediums within the context of 2D and 3D works. When asked to describe her show, Ambrose said, "Fragmented Existence is a gallery showcasing a wide range of human experiences and emotions that make up our lives." From sculpture to ceramics to painting to photography, Ambrose showed her extensive artistic range in this show. 
"Fragmented Existence" will be available in the gallery until commencement weekend. So, if you find yourself on campus, make sure to stop by to see Ambrose's work on display.
For future gallery shows and Kreft Arts events, visit CUAA's website.
— This story is written by Allie Milot, social media manager for Concordia University Wisconsin and Ann Arbor. She may be reached at alexandria.milot@cuaa.edu or 734-995-7403.
If this story has inspired you, why not explore how you can help further Concordia's mission through giving.