The Mayo Clinic cites relaxation as crucial to one's health, especially as a means of stress management.
---
I had the opportunity to virtually meet with administrator Ryan Batson and his team of teachers from Plymouth Christian Academy last week. When this group of educators gathers, they focus on three words to reflect on their teaching practices: practical, manageable, and robust. The word practical encourages teachers to use their time with students and available resources efficiently, while manageable means "is this doable for the student and the teacher, given our contexts and circumstances?" Robust requires teachers to look back and analyze if their lessons were strong, with confident deliveries.
I'm blessed to chat with teachers on a regular basis who are mentally salivating over what effective teaching methods and inclusive pedagogical practices look like in a virtual classroom. My heart is racing just thinking back to some of these recent conversations I've had. Teachers, you gift us with your passion, energy, and round-the-clock commitment, and we are grateful for you.
Having said that, there can be a downside to being in such a mission-driven career. Teaching can become an all-encompassing vocation. This is possibly the biggest understatement of 2020, maybe second only to "Working from home can be challenging." Even under normal circumstances, teachers are thinking about their students constantly, and often continue to work well past the end of the school day. Being a reflective practitioner is a key teaching standard in most programs, and teachers hone this skill day after day, year after year.
Teachers, have you ever assessed your own recharging strategies, though?
Teachers are expert evaluators, making numerous decisions before the first bell even rings. Teacher friends, you are so skilled at discerning the academic, behavioral, and social/emotional needs of your students. But, have you stopped since you've been sheltering-in-place to assess your own needs? Human Resources Executive recently published an article stating that 70% of workers said that the COVID-19 pandemic has been the most stressful time during their entire careers. If you're feeling the pressure, this means that you're not alone, and also that you should take de-stressing seriously.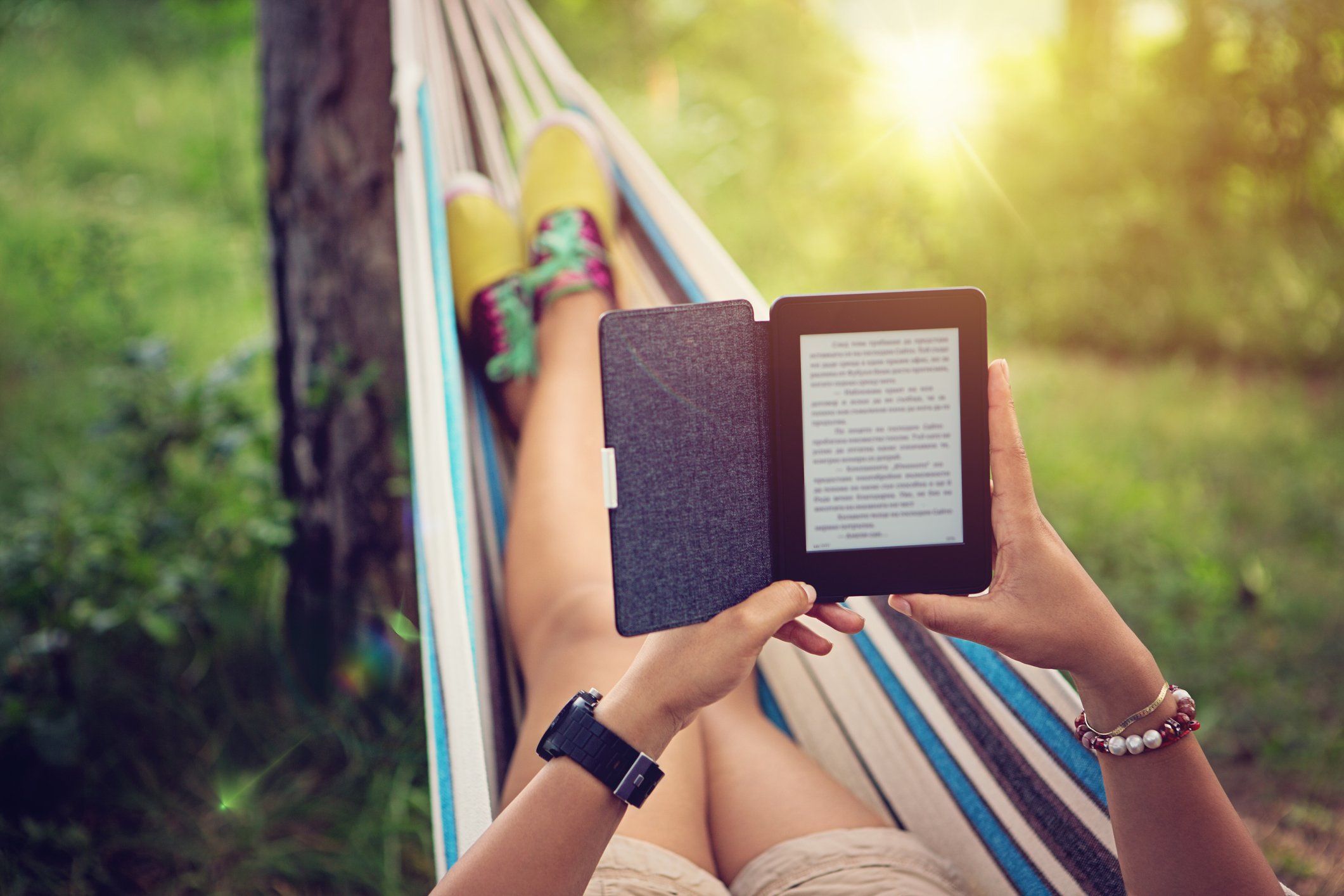 Teachers, you work during a traditional school year more than balances out for you to have a break during the summer. Some of you continue to work throughout the summer, picking up part-time work, providing childcare for your own children or others, coaching, and more. But, the truth is, many of you probably looked forward to some decompression time this coming summer.
Summer is going to feel different this year than in years past.
If your eyes narrowed (even metaphorically) when you read the title of this post, I feel you. I cannot handle another post telling me all of the things I need to do to achieve perfect density in my banana bread (now the official baked good of the COVID-19 pandemic) or how I'm not watching The Office the right way. Teacher friends, I am sorry that summer might look different this year. Canceled lake weekends with your college friends, rescheduling graduation parties for your kids or your students, or realizing your nephew's wedding is postponed is sad. It just is.
In the spirit of solidarity, I am proposing three ways for you, teacher friends, to reclaim your summer. Just like Ryan Batson's team of stellar educators at Plymouth Christian Academy, we will use the same criteria:
Practical: is it useful for rest or meaningful to me/my family?
Manageable: is this achievable in my context?
Robust: is this a solid or strong way to pursue rest and relaxation?
Tip #1: Lose Your Mind.
Summer is a great time to travel…via reading. I don't need to convince educators of this, but when you read, you're not limited by space and time. Explore a new genre. Go back to Hogwarts and see how Dumbledore is doing. Connect to your peers and popular culture by checking out The New York Times' Bestsellers' list. Try a virtual book club. It doesn't matter how you do it, but the important thing is that you lose your mind in something other than teaching. Thinking about different issues and conflicts that are present in the plotlines you read might help to ease your spirit, and it might even give you a few ideas.
Reading isn't the only way to rest your mind. Perhaps, you enjoy music. Picking up your guitar again might feel relaxing. Maybe choir was cathartic for you back in your high school or college days. If you don't connect with playing or singing music, that's okay. The advent of streaming via Spotify or Apple Music, for example, means that this is the best time ever to find some good music that you connect with. You could try swapping albums with a friend or family member; it might help you understand them more, unless they listen to Nickelback. Then it probably won't help.
Tip #2: Escape…to your front porch, backyard, or book nook.
Not only is summer a great time to escape in your mind, but it's a great time to physically get up and go somewhere. Perhaps, that's where a lot of the pain lies for us as summer might mean canceled Disney trips or considering canceling camp reservations. There is nothing I can write to make you feel better if you had your hopes set on a vacation that is no longer happening. However, my encouragement to you is to use our three-word criteria to create a physical place in your own living space that is for the purpose of physical escape, to find rest and recharge. This doesn't mean you need to add on a conservatory or even a mancave to your ranch-style home. And this isn't a one-size-fits-all concept.
Just like you would in the classroom, contextualize this idea to fit your situation. When I lived in a tiny condo in an urban area, my porch could only fit one chair comfortably. I did a lot of reading and relaxing with my feet propped up on the railing while I was covered in an outdoor blanket. On the other hand, for those of you with yard space, maybe you make your firepit your summer sanctuary, the place where you and your family go to unwind, laugh, and relax. If you really want to get crazy, get a book light for some outdoor, nighttime reading.
Teachers, this is not the summer you expected. It's okay to grieve that. This summer can still provide you with some well-deserved respite and rejuvenation.
Tip #3: Move Around a Little.
Yes, this means finding ways to have an active lifestyle, but it means so much more than that. Depending on where you live, restrictions may or may not be lifting. This could mean that it'll be another minute or two before you're able to get back to the gym or your favorite fitness class. Many of us are shifting to a more sedentary lifestyle due to working from home. No matter what your circumstance is, take time to listen to your body and prioritize its health, and this goes beyond diet and exercise.
My husband and I figured out after about two weeks that we couldn't work until 1 a.m., only to wake up when our kids woke up, and still expect to be productive parents, spouses, and workers. Self-isolating is hard for a lot of reasons. Drink water. Close your laptop. Trade out your stiff desk chair for an exercise ball. Pay attention to your body. This means different things to everyone, so be kind to yourself. Now, more than ever, we need to heed the advice of the adage, "This is a marathon, not a sprint."
Teachers, this is not the summer you expected.
It's okay to grieve that. This summer can still provide you with some well-deserved respite and rejuvenation. I invite you to take these tips and combine them with your own ideas for finding rest each day.
My hope for you is that, in reclaiming your summer, you can thank yourself for being you, and begin your school year emotionally equipped to serve your students well.
— Vanessa Lane is the Content Marketing Lead at Concordia University and can be reached at vanessa.lane@cuaa.edu. When she's not at work, she can be found playing with her kids or watching NBA basketball with her husband.
If this story has inspired you, why not explore how you can help further Concordia's mission through giving.