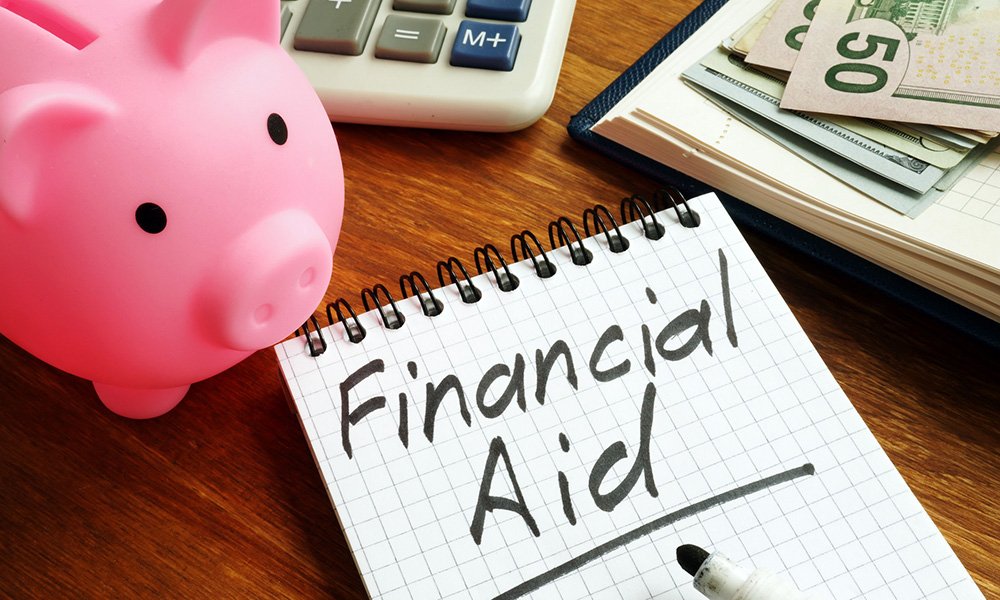 ---
Financial aid plays a very large role in making it possible for most students to go to college. Applying for aid and filling out your FAFSA form in a timely manner is the key to maximizing your benefits.
---
What is the FAFSA?
FAFSA stands for the Free Application for Federal Student Aid. But it's not just for federal aid! This form is used by colleges and universities across the country to determine your eligibility for all types of financial aid, including federal, state and institutional grants.
If you're a current student or have already applied to attend Concordia University Ann Arbor (or any college), NOW is best time to apply.
"Filling out the FAFSA guarantees that you'll never pay the 'sticker price' at Concordia," explains Director of Financial Aid Kevin Sheridan. "We understand that the process can feel overwhelming. At Concordia, we have a great number of scholarships and grants that can ease parents' minds as they're trying to make financial plans to send their children to college."
Don't wait! The sooner you apply, the more benefits you may be eligible to receive.
---
Seven reasons to get started on your FAFSA NOW
1. You'll receive a $1,000 Early Filing Grant from Concordia University Ann Arbor.
Yes, you read that correctly! If you're a new, incoming student for the 2023-24 school year, an additional $1,000 will be added to your CUAA student financial aid just for completing the FAFSA before December 31, 2022. Why? Because it helps us help you when you file your FAFSA early.
2. You'll be maximizing your Michigan Tuition Grant aid.
Have you heard of the Michigan Tuition Grant? The state of Michigan provides need-based renewable scholarships for undergraduate students attending eligible private or independent degree-granting, non-profit institutions like Concordia. But you have to file the FAFSA early to be eligible for this aid!
Not from Michigan? While you may not qualify for the MTG specifically, you can still qualify for aid at the same tuition cost as Michigan residents. Read: There is no difference between in-state and out-of-state tuition at CUAA.
3. You'll be maximizing the amount you may receive in Concordia specific aid.
CUAA grants institutional financial aid based on the basis of academic merit, talent scholarships, and other factors. One of these other is the Estimated Family Contribution (EFC) determined by your FAFSA. Please be aware that the EFC does not represent the actual amount you would be charged at any given college or university but rather helps to determine how much need-based financial assistance you receive.
4. So you can check it off your to-do list and get some peace of mind!
As a college student or high school senior, you have plenty of things to think about besides getting your FAFSA done. Once you complete this very important form, you won't have to do it again for another year. Think how good it will feel to get it done early!
5. The sooner you file, the sooner you'll get your financial aid award from CUAA.
We need your FAFSA information to create your individualized financial aid award letter from Concordia. The sooner you submit that to us (use our CUAA school code 002247 when filling out your FAFSA), the sooner we can mail that to you. We begin sending out financial aid award letters as early as November 15!
6. Filing your FAFSA early gives you information you need to make your college decision sooner.
Knowing how much financial aid you're going to get can be a big factor in choosing which college to attend, and receiving your financial aid award letter helps you and your family weigh your options. Also, the sooner you have your financial aid award letter, too, the more time you have to create your payment plans through Concordia and calculate out-of-pocket costs.
7. We can help you figure it all out.
Got questions about financial aid? We've got answers! Please don't hesitate to reach out to our financial aid office:
Phone: 734-995-7408
Fax: 734-995-4811
Location: Student Services Building
Email: swfinaid@cuaa.edu
---
Get started
To learn more about all the things that make Concordia University Ann Arbor such a great place to spend your college years, visit cuaa.edu. To get started on completing your application or filling out your FAFSA form, click the appropriate link below!