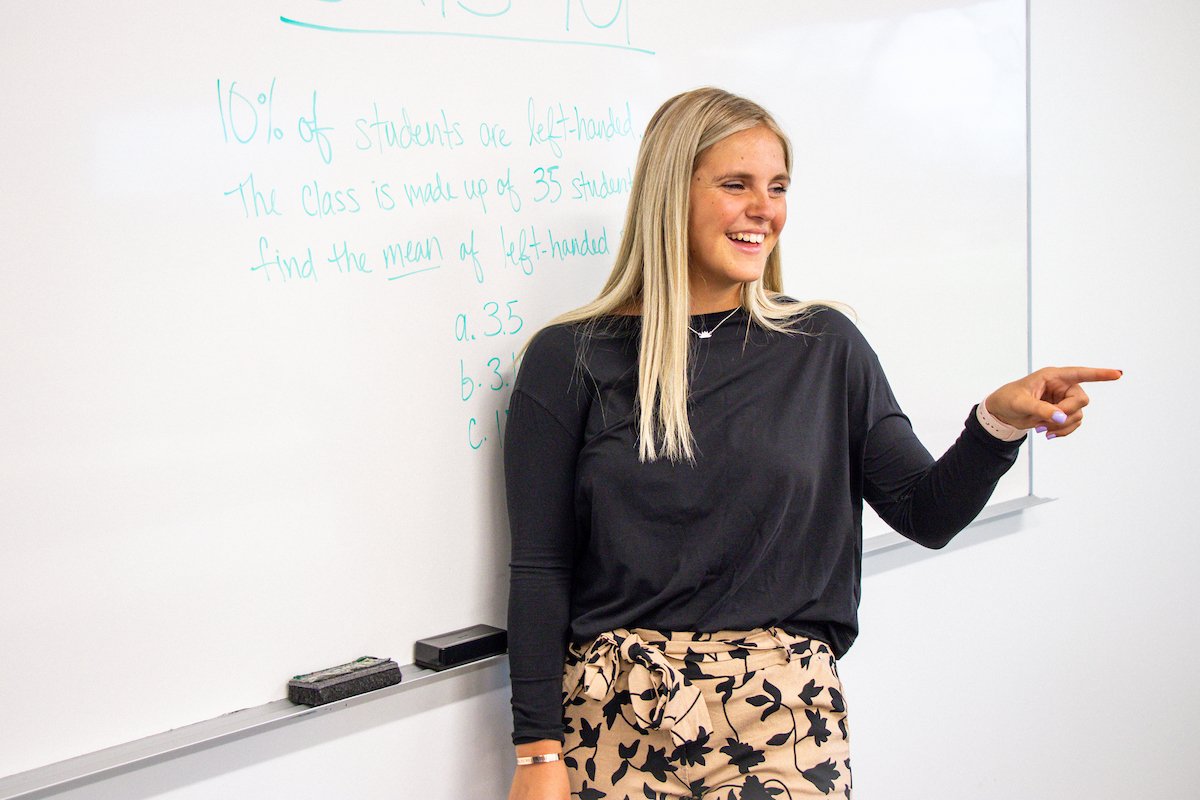 We are excited for this mini-series to hear about Concordia University Ann Arbor's Master's in Curriculum & Instruction with Teacher Certification from our faculty. In this first post, Lori Haven, Ed.D. shares her insight on the opportunities in public education today. Haven is an adjunct faculty in the program and also is the Superintendent at Perry Public Schools.
Opportunities in public education after the pandemic
As we move forward and further away from the height of the pandemic, we see educational needs shifting dramatically. This provides a prime opportunity to reflect on our practices and make plans for moving forward in a way that reaches and supports all learners.
Redesigning the student experience
While we shift away from direct pandemic management taking up all of our time, we move into a space in which we are called to redesign our students' experiences. One great way to start is to build on what is already working within our educational environments.
Think about a lesson that is interactive and provides increased student voice and choice, for example. How can we replicate this in other contexts throughout our school community? How do we provide additional social engagement experiences for our children who have been so restricted in this area over the past few years? And how do we build from student-centered, hands-on learning experiences and expand them to reach every child?
Whether you are a classroom teacher, building, or central office-level administrator, opportunities abound to create a richer learning experience for all learners when you see the work of education through this lens.
RELATED: What makes a great teacher?
Being an advocate
As districts move forward in their long-term planning, we all play a role and carry a responsibility to be the voice for children and their families. Do you know the best gift we can give our school communities? We can use the challenges of the pandemic to launch our future work.
I urge you to start the conversations in your own districts. Ask, what is working and how can we build on it? How can we re-engage families and students alike within our school environment in meaningful and productive, positive ways?
The first step is listening, observing, and noting where the highlights are within your school environment. Then we can find ways to sustain them and leverage them into expanded opportunities for all.
This is not an overnight process and stakeholder involvement is a critical piece of the puzzle. Be sure to gather input for students and their families as you move forward into a focus on meeting the needs of every child every day. This is an exciting journey and well worth taking, in partnership with school and community members.