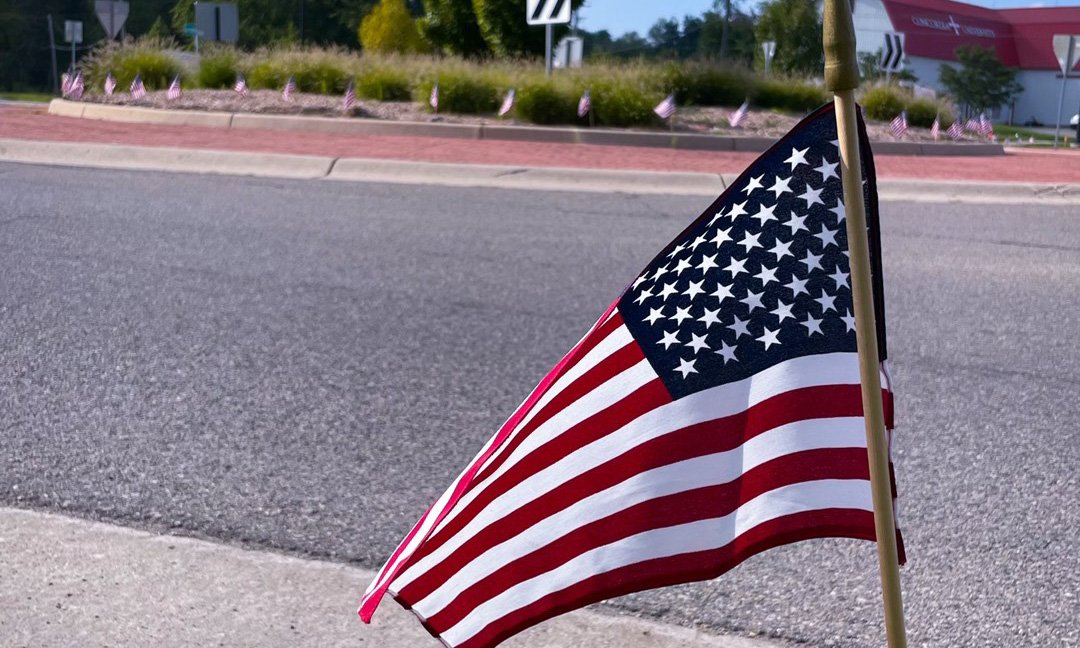 ---
Concordia students have planted flags on Geddes Road as part of an annual tradition paying tribute to victims of the 9/11 terrorist attacks.
---
Nearly 3,000 victims were killed and even more families impacted when terrorists crashed planes into the World Trade Center in 2001, causing the buildings to collapse.
This year marks the 22nd anniversary of the tragedy. To mark the anniversary, CUAA's Campus Ministry leaders gathered yesterday evening to plant flags around the roundabout on Geddes Road that sits at the front entrance of Concordia's campus. It's a tradition they've kept up for the past several years.
"We decided to do this because we want to not only remember this day, but we want to remember those whose lives were changed as a result of the horrific events of 9/11," said Campus Pastor Rev. Randall Duncan.
---
Want in?
Concordia University Ann Arbor offers you more than a degree. Here, you can learn fully—in mind, body, and spirit—and be completely you. In class and out of class, you will make real connections; you'll build relationships that will last a lifetime with people who sincerely want to see you achieve your fullest potential. Learn more about Concordia life. Schedule your visit today.
---