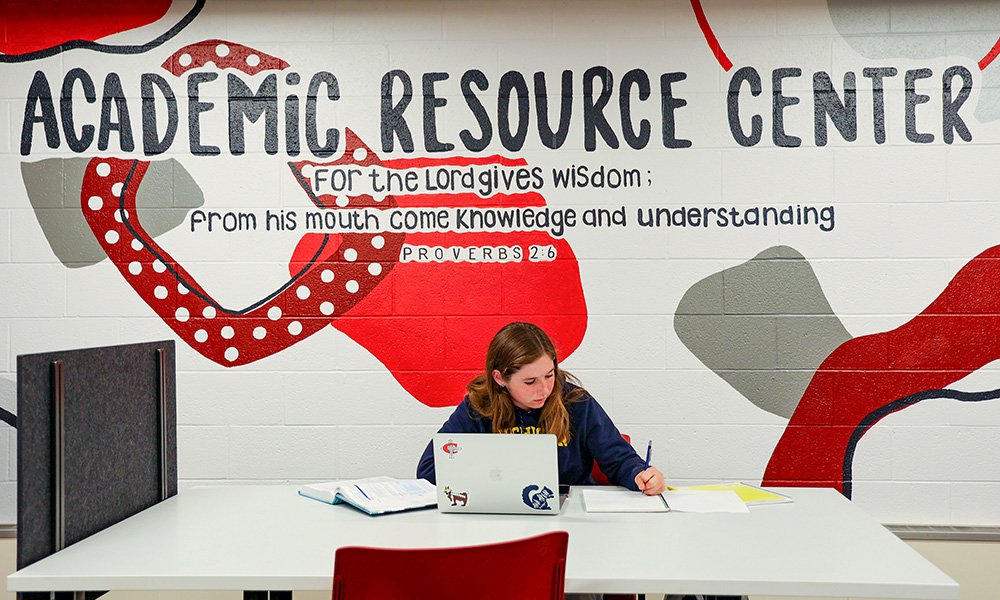 ---
Concordia has given its Zimmerman Library a new sheen in an effort to provide students with a more functional and welcoming study space on campus.
---
Over the summer, renovations were made to the previously defunct lower level. Students now have a new option for group or solo studying, thanks to the generosity of donors of the university. The lower level is equipped with plenty of tables, chairs, and comfortable study nooks.
On the main floor, the Academic Resource Center has claimed the multipurpose room, a former classroom. The converted room now includes additional testing setups and can be used for tutoring, supplemental instruction, and peer academic coaching, as well as the Writing Center and Math Drop-in programs.
This add-on complements other recent spruces made to the ARC's overall space. The upgrades include new furniture, extra whiteboards, and a fresh coat of paint. The North Building's ARC room also received an upgrade to allow for accommodated testing.
During an open house held yesterday afternoon, the ARC team debuted their newly renovated space. 
"The ARC is one of those departments that serves the entirety of the CUAA student body, so we're thrilled to have a space that is not only functional but also pleasant to be in," says ARC Director Kimberly Bentley. "We're excited to watch students start to enjoy the space. Whether or not interventions are needed, our goal is to help all students reach their maximum academic potential by becoming more efficient and effective learners."
ARC services
The ARC offers a wide variety of services to accommodate all kinds of learners and needs. Some of the most popular programs include:
Writing Center and Online Writing Lab
With free individual consultations for undergraduate, online, and graduate students, Writing Center consultants can help with any academic assignment at any stage of the writing process. Students can schedule in-person or virtual consultations, or they have the option to submit a paper for review by a consultant who will email feedback within 3-5 days. The Writing Center has locations on the main campus and in Room 125 at the North Building.
Peer Academic Tutoring
Sometimes there's benefit to working directly with a classmate or peer who has already successfully navigated your class. Peer Academic Tutors are available on request for any subject area. Students may make an appointment online or by visiting the ARC during regular business hours.
Math Drop-in Desk
The Math Drop-In Desk offers free tutoring for most 100-200 level and some 300-400 level math courses at CUAA, as well as assistance with math questions in relation to courses in finance, business, science, or any other course with a math component. Math Drop-In consultations take place on a first-come, first-served basis in individualized, 30-minute sessions.
The nice thing about the Math Drop-in Desk is that you don't need to schedule it in advance! Just stop by Zimmerman Library to see if there's availability.
Supplemental Instruction
Supplemental Instruction (SI) is a nontraditional form of tutoring that focuses on collaboration, group study, and interaction for assisting students in undertaking "traditionally difficult" courses. With SI, it's all about insider information. SI sessions are group sessions led by students who've successfully completed your course with the same professor. Simply put: they've been there.
Email the ARC or stop by to find out when an SI session is scheduled.
Graduate & Online Student Support
Even though CUAA's on-campus study spaces are highly accommodating, the ARC realizes that in-person help isn't always feasible for all students. That's why the ARC offers free, 24/7 access to an online tutoring program, featuring drop-in tutoring, scheduled tutoring, offline questions, and Writing Lab. Access "TutorMe" through Blackboard.
See the space
In case you missed the open house, take a peek at the new digs!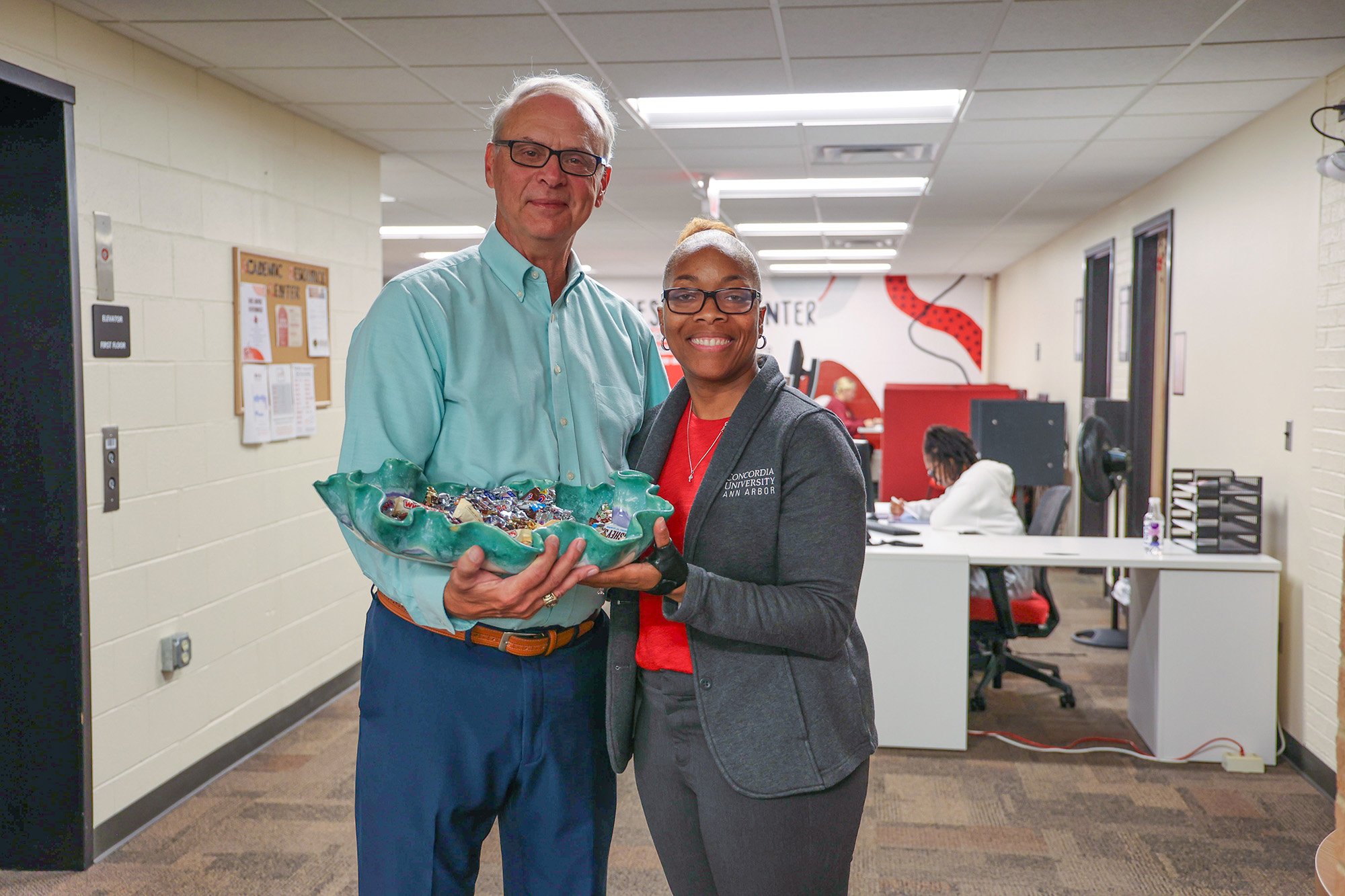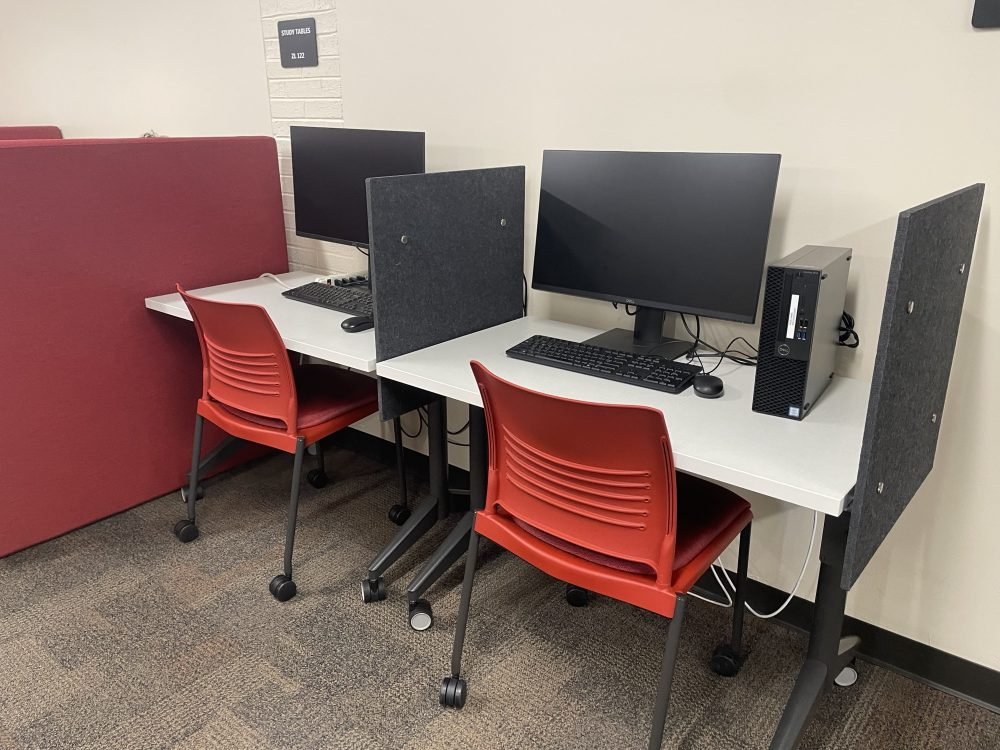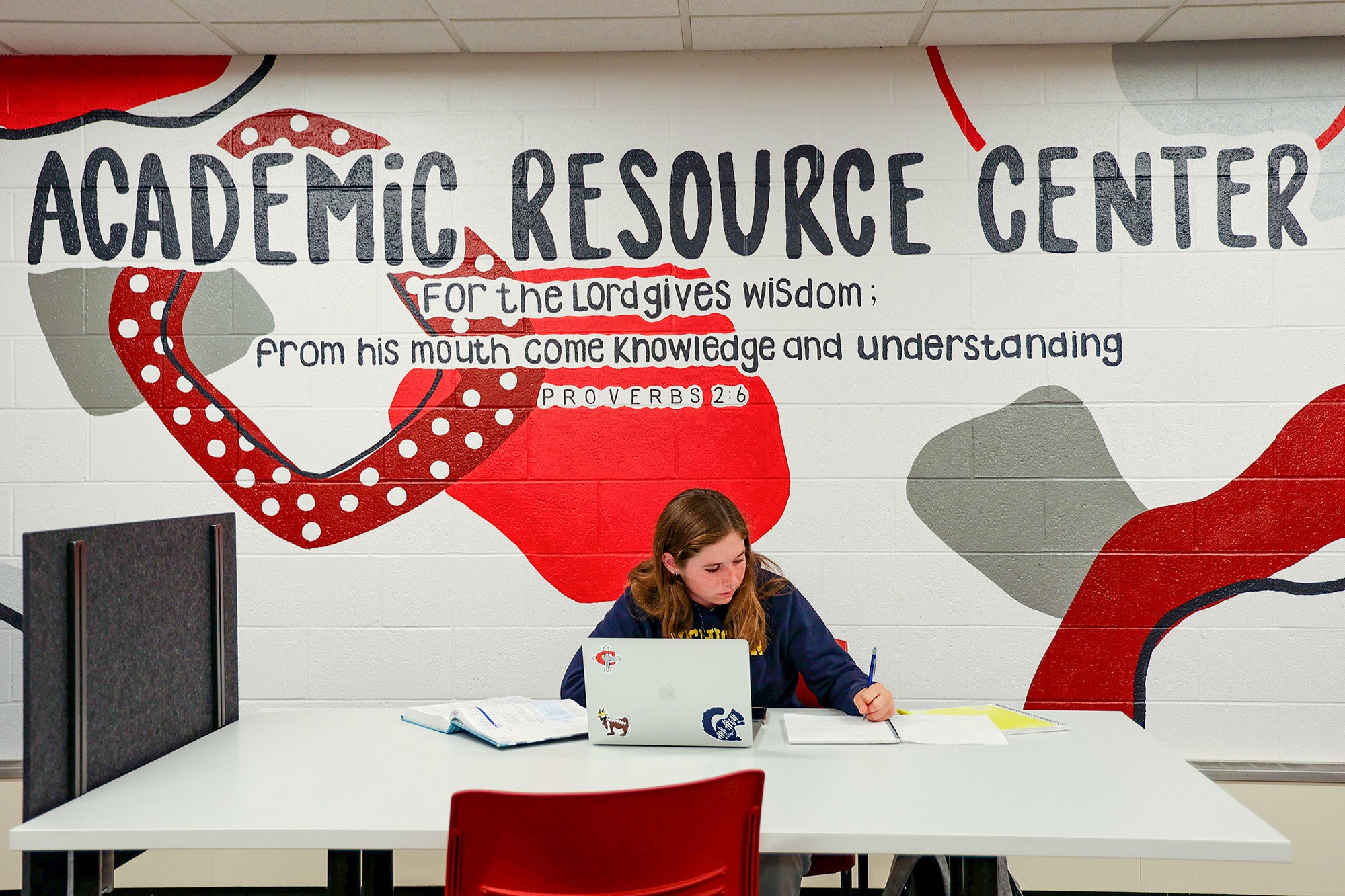 ---
Learn more
Concordia University Ann Arbor is a Lutheran higher education community committed to helping students develop in mind, body, and spirit for service to Christ in the Church and the world. To learn more about the services available through the Academic Resource Center, click on the link below.
---