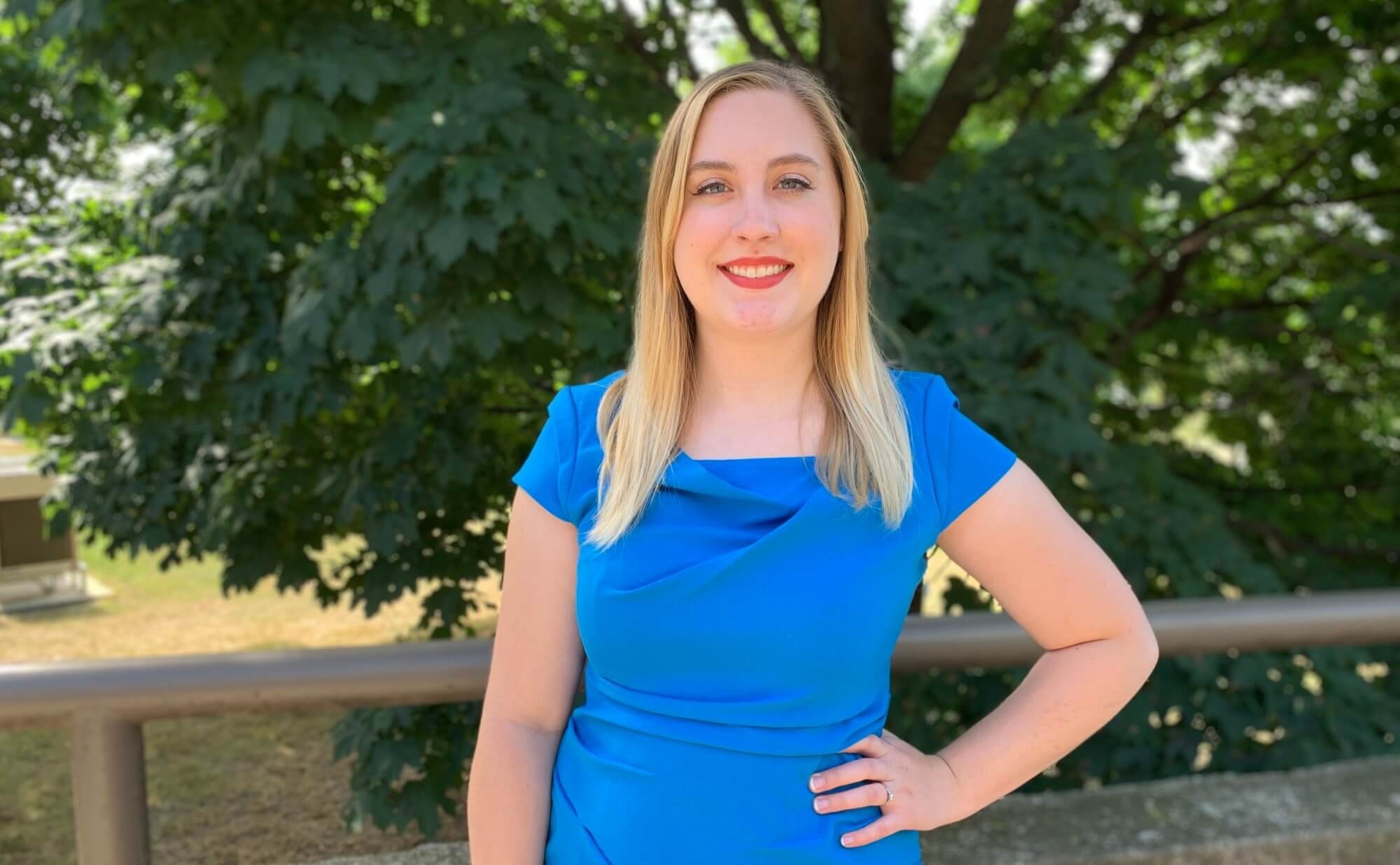 Amanda Williams-Contreras has taken on the role of  director for Concordia University Ann Arbor's theater program, sharing her love for the arts with the Concordia community.
---
Williams-Contreras, a native to the Ann Arbor area, joins the staff with a bachelor's in music (vocal performance) from Eastern Michigan University (2016) and a master's in music (vocal performance) from Bowling Green State University (2018).
In her role as director, she will lead and direct Concordia's fall play and the spring musical along with teaching a variety of theater courses.
"The theater is a place for everyone of all backgrounds, a place to grow and learn through yourself and friendships," said Williams-Contreras. "Concordia has undergone a difficult year with the passing of late director, Gerry Dzuiblinski, but through his legacy it will continue to thrive and make a difference in peoples lives."
Williams-Contreras was drawn to Concordia because of its relational and supportive atmosphere, and is eager to connect with students and share with them her love for theater as they learn and grow in theirs.
Williams-Contreras shares that theater has always been apart of her life. She began 'directing' when she was just five-years-old, convincing her brothers to dress up and organized productions for their family members.
"As I grew older, I appreciated theater for the lasting relationships I gained. Nothing grows people together more than the stage. Theater exposes your emotions, allows you to be silly, and gives you the opportunity to share stories with the world. What is better than that?"
The 2019-20 theater season year will kick off with the fall play, "The Curious Incident of the Dog in the Night-Time." This show, based on the book by Mark Haddon, explores the way Christoper, a 15 year-old with autism, solves a mystery and ultimately learns that he can do anything.
Performance dates and times are as follows:
Thursday, Oct. 10 at 8:00 p.m.
Friday, Oct. 11 at 8:00 p.m.
Saturday, Oct. 12 at 8:00 p.m.
Sunday, Oct. 13 at 2:00 p.m.
Click here for more information or to purchase tickets to the fall play. Click here to download a .pdf of the performance poster.
For more information on CUAA's theater program, email Amanda Williams-Contreras or visit www.cuaa.edu/theater.
— Rachel Thoms served on Concordia University's Strategic Communications team from 2015-2022. Any inquiries about this story can be sent to news@cuaa.edu.
If this story has inspired you, why not explore how you can help further Concordia's mission through giving.