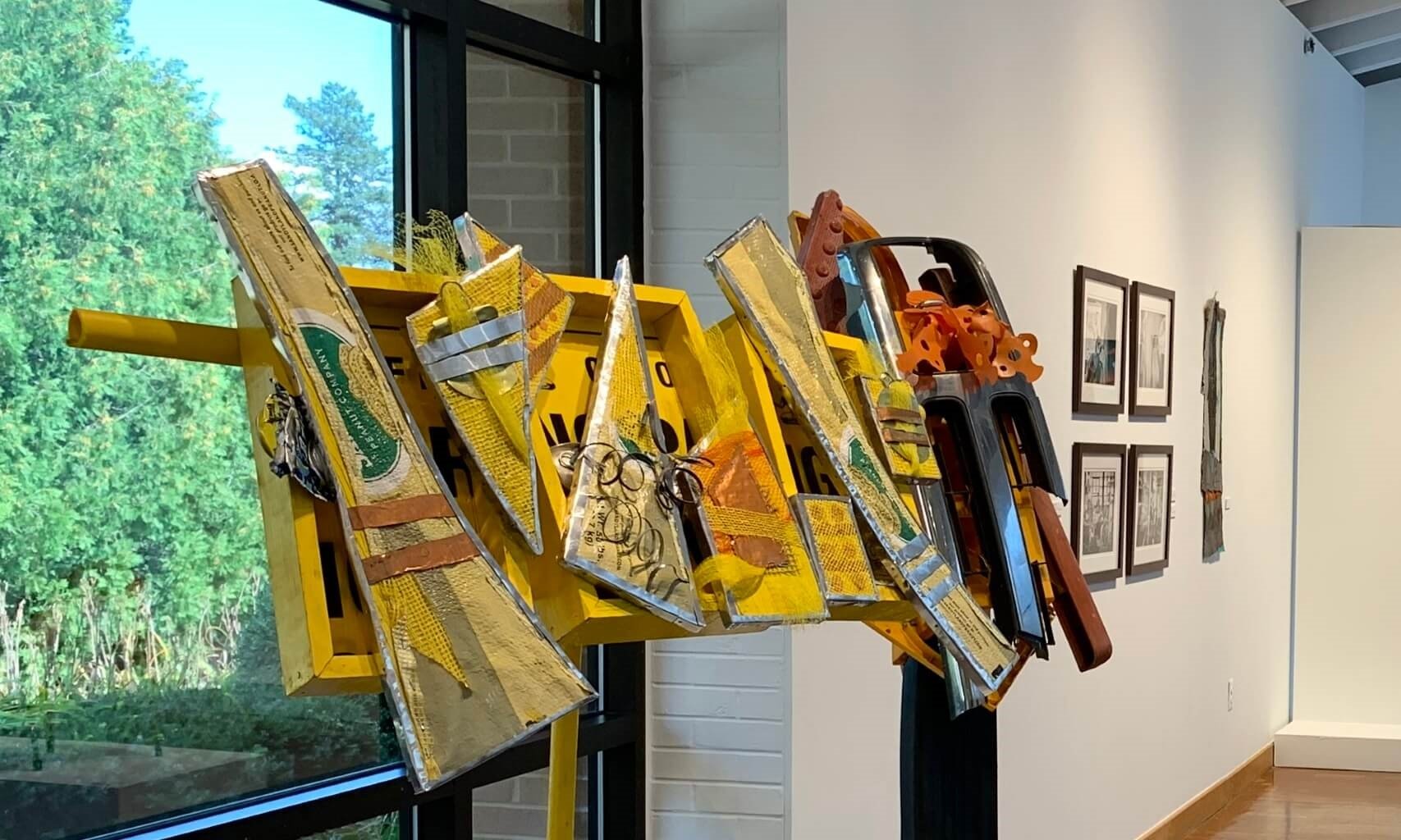 The Kreft Art Gallery has welcomed the artistic creations of six artists contributing to Concordia University Ann Arbor's fall show Textures of Detroit, on display through October 23, 2019.
---
Concordia invites friends and supporters of the community to attend the Textures of Detroit gallery reception on Thursday, September 12 from 7-9 p.m. in CUAA's Kreft Art Gallery, 4090 Geddes Road. This event is free and open to the public.
The textures and colors of the show, which includes a wide range of mediums, present a rich sampling of the intensity of the Detroit arts. The curator,  Ann Smith, is a graduate of College for Creative Studies, with studio space in an old stamping plant in Highland Park.
Download Textures of Detroit poster here.
"These artists have roots in the tenacious soil of Detroit. While their methods and media are diverse, the artists' work all speaks with the intensity of a story that must be told. Ritual, necessity, and acceptance of civilization's gift of chaos are evident  in Textures of Detroit," said Kathleen Kargula, an adjunct instructor for Concordia's art program who also oversees the Kreft Art Gallery.
The artists of this curated collection, whom will also attend at the gallery's open reception, include Peter Bernal, Matt Corbin, Roy Feldman, Carol Harris, Carl Wilson, and Ann Smith. Some of the mediums used for Textures of Detroit include printmaking, photography, painting, sculpture, and mixed media fiber.
The Textures of Detroit open reception is free and open to the public. Parking is also free. For directions to campus or a CUAA campus map, click here. The Kreft Art Gallery is always open to the public, free of charge, Tuesday-Friday, 12-4 p.m. and Saturday-Sunday, 1-5 p.m. when gallery shows are on display.
For more details or questions, contact Kathleen Kargula at Kathleen.Kargula@cuaa.edu or visit www.cuaa.edu/kreftarts.
—
If this story has inspired you, why not explore how you can help further Concordia's mission through giving.