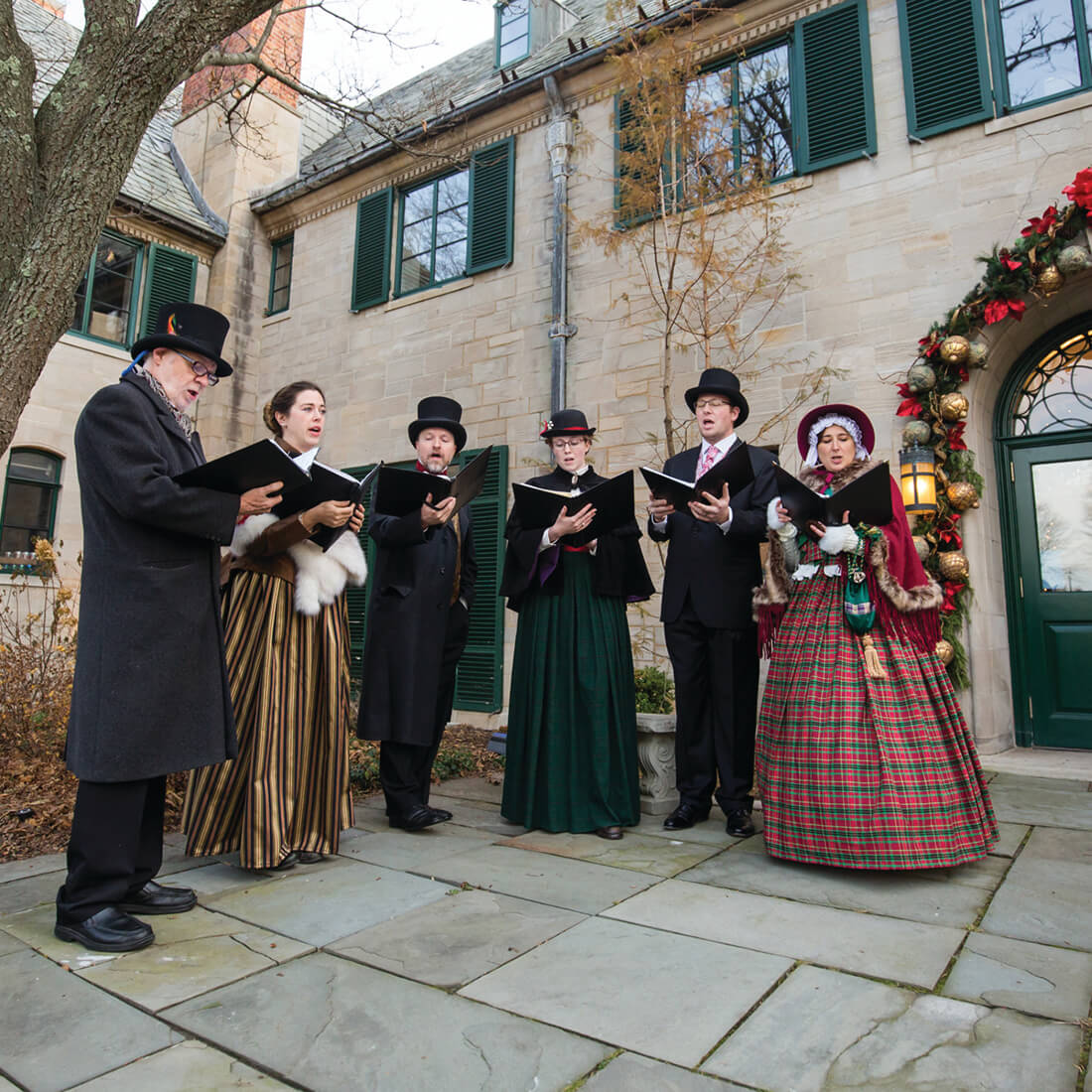 A Manor Christmas returns to Concordia this week (November 30 - December 2)! The committee is working hard to get everything in order and ready for guests to enjoy the Christkindlemarkt, the greenhouse, and the beautifully decorated Earhart Manor on the campus of Concordia University Ann Arbor.
---
The hope and purpose of A Manor Christmas is to share the joy and love of Jesus' birth for everyone. The event is also a wonderful start to the holiday season with beautiful decorations, delicious food, and unique gifts. It is an event for families and friends to enjoy together.
Here is some helpful information and things to make sure to see while at the event.
Ticket Sales
Avoid waiting in lines by purchasing your tickets online ahead of time here. You will also be able to purchase tickets at the event. Look for signs that direct you to guest services to purchase tickets using cash or credit.
Two ticket choices are available:
Enjoy the Christkindlemarkt, greenhouse, and entertainment tent for $5/ adult.
Tour the Historic Earhart Manor and the rest of the event for $7. Choose your starting time. Walking tours start every half hour throughout the event.
The Market
The Christkindlemarkt will be under one large heated tent this year! Many wonderful and unique vendors selling jewelry, clothing, books, and food will be available to help you start or finish your Christmas shopping!
Also be sure to look for Literati Bookstore's traveling typewriter and type a Christmas message.
Enjoy many different food offerings throughout your time at the event from German food to BBQ and even wood fired pizza.
Toys for Tots
This year we are happy to partner with Toys for Tots as a collection spot. Bring a new, unwrapped toy to share the joy of Christmas with others.
Entertainment
Our entertainment this year will again feature some wonderful groups from local junior high and high schools, to alumni. We will host both Concordia University music groups as well as one from the University of Michigan.
Arbor Consort, a caroling group, will once again roam the event sharing beautiful acapella carols and wonderful ambience as they are dressed in old English traditional clothing.
On Sunday, the much enjoyed family entertainer Kevin Devine will be back to  close out our entertainment.
Follow signs to the children's area with activities designed to entertain your children. Twisty the Elf will be sharing the story of Christmas with her balloon creations and illusions.
Historic Manor and Greenhouse
The greenhouse will house our Festival of Trees, Bronner's nativities and ornaments as well as have a professional photographer ready to take your family portrait.
Each room in the manor will  be beautifully decorated by professional decorators. Docents will be sharing historic information about the Earhart family as well as each room.
Be on the lookout for some Earhart family heirlooms on display in the Manor!
Be sure to check out the 3rd floor ballroom with nativities from around the world.
Follow the secret passage to the billiards room to see some period decorations.
41st annual Boar's Head Festival
Our event closes each day in time for you to enjoy the Boar's Head Festival in the beautiful Chapel of the Holy Trinity.
Purchase tickets and choose your seat here. Tickets are selling fast so get them now!
Gather together a group of friends and family and come enjoy A Manor Christmas and all it has to offer the first weekend in December!
—
If this story has inspired you, why not explore how you can help further Concordia's mission through giving.