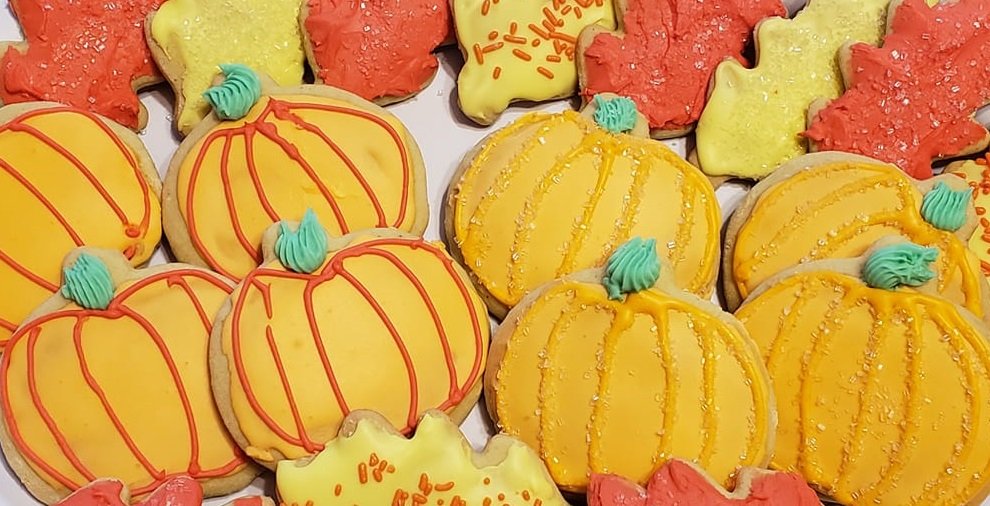 For most students, the holidays bring a relaxing break from the usual demands of the semester, but that is certainly not the case for Concordia University Ann Arbor student Annalyse Auxer ('21).
---
Thanksgiving and Christmas have looked quite different for Auxter ever since the 2016 launch of her baking business, All the Sprinkles. Cookies, cakes, pies, pumpkin rolls—you name it. Auxter and her mother, Donita, a dynamic baking duo, are currently busy bringing southeast Michigan-area residents' holiday sweet treat orders to life through the business they are running out of their home in Monroe, Michigan.
The success of the business was made possible by the seed money Auxter received after placing in CUAA's first annual CULaunch! competition in 2016, an entrepreneurial pitch event put on by the Haab School of Business.
"Fall 2016 was my first semester in college, and I remember hearing about this business pitching event and thought to myself, 'I might as well go for it,'" said Auxter, who enjoys being involved in multiple areas of campus life.
CULaunch! is open to students of all areas of study, allowing them the opportunity to pitch business ideas to a panel of judges who are business owners themselves. The judges then decide which students will receive a portion of the $2,000 prize money to then launch their ideas.
Auxter, a future Lutheran educator, did not think she would place but decided to participate for the experience. Much to her surprise, Auxter was among the top ideas, and the judges awarded $700 to her business.
"I remember calling my mom after the event and we were so excited," said Auxter. "At the time, baking was more of a hobby for us and we had been comparing prices around town to invest in our first mixer. A baking business is something we had always wanted to do together, and now we could."
All the Sprinkles, named after a loving family salutation 'all the love,' was buzzing with large orders once Auxter was able to buy her mixer and some additional supplies. This Thanksgiving break, Auxter will be working to fulfill orders for four different kinds of cookies, a pumpkin roll, three cakes, and two pies. Auxter and her family use their extra earnings for special family outings and vacations.
While Auxter is baking this break, the next batch of entrepreneurial-minded Concordia students will be finalizing their business plans and pitches for the 3rd annual CULaunch! competition taking place on Tuesday, Nov. 27 at CUAA.
Five teams will share their ideas to a panel of judges including Rich Sheridan, CEO and Chief Joy Officer of Menlo Innovations and his co-founder and partner, James Goebel.
Click here learn more about the 3rd annual CULaunch! competition, and follow All The Sprinkles on Facebook or through their business website.
— Rachel Thoms served on Concordia University's Strategic Communications team from 2015-2022. Any inquiries about this story can be sent to news@cuaa.edu.
If this story has inspired you, why not explore how you can help further Concordia's mission through giving.