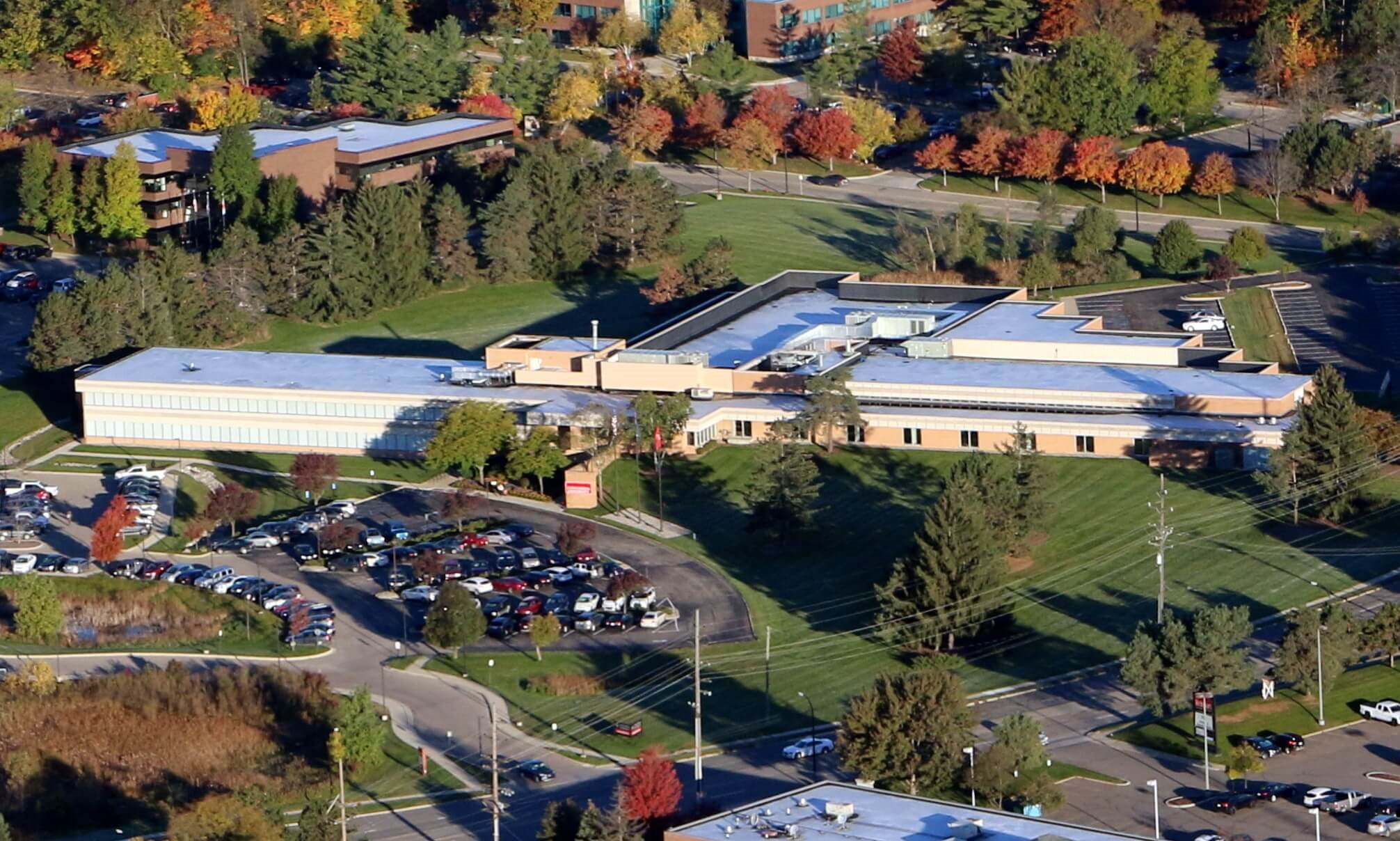 This story first appeared in the spring 2020 issue of the Arbor Light, the official magazine of Concordia University Ann Arbor.
---
VARSITY ESPORTS IS ON THE ROSTER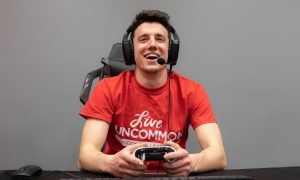 Concordia University Ann Arbor has announced esports to its athletics roster, the 25th varsity sport for the Cardinals. The organized, competitive video gaming team starts its competitive season in fall 2020.
As of early 2020, Concordia is one of 10 esports programs off ered in the state of Michigan, one of 50 off ered in the National Association of Intercollegiate Athletics (NAIA), and one of nearly 200 programs in the country as recognized by the National Association of Collegiate Esports (NACE).
"The addition of the esports program has the potential to welcome more students to our campus and into our athletic program," said Director of Athletics Lonnie Pries. "As with all new programs and initiatives, our goal is to develop servant leaders who strive for excellence in academics, athletics, and personal growth while maturing as Christians  together."
In November, Concordia hired Anthony Scala to direct and lead the new program. Since his start, Scala has focused on recruitment, helped with the renovation of what will be CUAA's esports arena, and secured the needed equipment for the team's debut.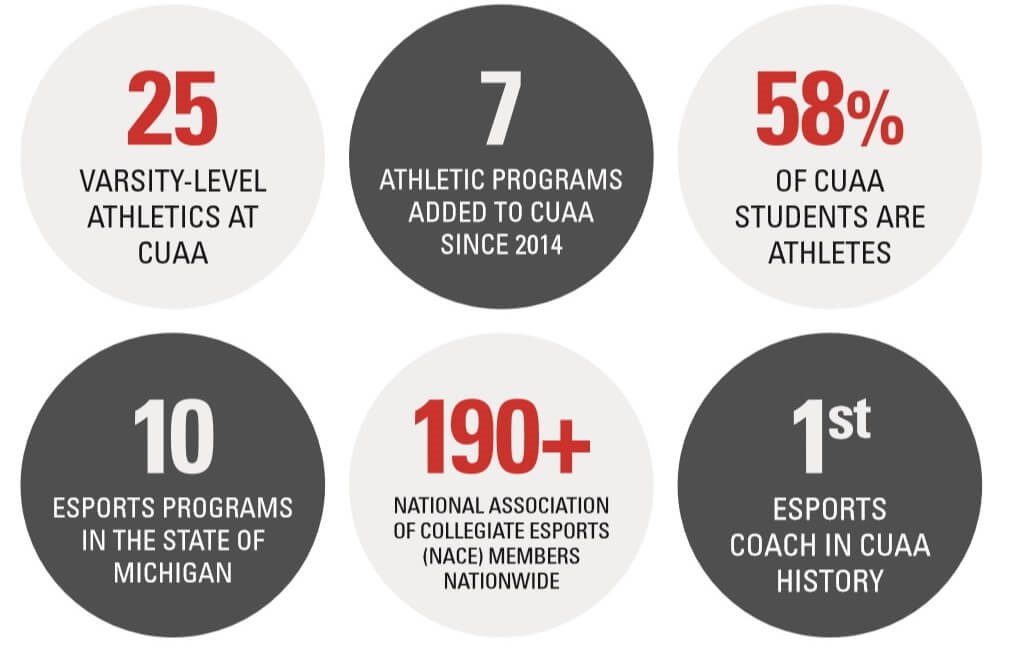 ---
CARDINAL APPAREL IS NOW ONLINE
Introducing Cardinal Closet, an online spirit wear shop for Concordia University Ann Arbor apparel.
Concordia has transferred apparel to an online presence, making it more accessible to Cardinals fans of all ages, stages, and locations.
The store is easily accessible at shop.cuaa.edu, thanks to university partners and Ann Arbor custom apparel mogul Underground  Printing.
"The Cardinal Closet will give more Concordia fans an opportunity to support and sport their Cardinals gear wherever they go," said Vice President of Administration Rev. Dr. Ryan Peterson. "We are also excited to give current students more space on campus and greater accessibility to apparel."
What was once known as The Egg, operating as a physical spirit wear store in The Nest in CUAA's Student Union, has been transformed into a student lounge, providing much-needed study and hangout space for Concordia  students. Show off your Concordia Cardinals spirit!
Find CUAA spirit wear at shop.cuaa.edu.
---
CONCORDIA RECEIVES 2.6 MILLION DOLLAR GRANT
Concordia University is a recipient of a Title III Strengthening Institutions Program Grant from the U.S. Department of Education, totaling over $2.6 million over the next five years. It is one of the largest grants in university history.
Concordia's grant application highlighted a desire to improve student outcomes and financial efficacy, with an emphasis on serving low-income and first-generation students.
"These funds will help us build on our strong foundation as a Christ-centered, mission-driven, student-focused institution," said Vice President of Administration Dr. Ryan Peterson, who serves as Title III project director. "We're thrilled for the ways that these resources will bless CUAA, and we're eager to invest our collective energy in assuring excellent service to our students."
Realized project outcomes include:
A renovated academic resource center (will begin summer 2020)
Additional support services
Improved purchasing procedures and policies
Increased scholarships to middle-low income students
Increased diversity of faculty and staff
Additional funding for university endowments
Concordia immediately began to receive an allotment of the funds following the announcement and has already seen a positive impact. CUAA established the offi ce of multicultural engagement and hired a director, Shanitra Cheff , who has overseen the formation of the offi ce and is responsible for assessing campus needs in the areas of multicultural engagement, mentoring and advocating for students from underrepresented populations, and creating an advisory council of stakeholders representing students, faculty, and staff .
Read more about this story at blog.cuaa.edu/strengtheninginstitutionsgrant-2019.
---
ADMISSIONS ON THE UP AND UP
Concordia University Ann Arbor's new Director of Enrollment Jesús Hernández has taken the helm of the admissions department.
Hernández brings over 20 years of experience working in higher education institutions, including endeavors involving new student programming, student conduct, compliance, organizational behavior, and training and development.
"My relationship with Christ is paramount, so I'm excited to be at Concordia because I can talk about that, express it, and share it with others who may be willing to listen," said Hernández. "Concordia is unapologetically a Christ-centered institution. That is consistent with who I am as an individual, and is a driving force and the primary lens for my relationships, my family, and my work."
Hernández was no stranger to Ann Arbor's campus before starting this enrollment leadership position. As an adjunct instructor in CUAA's graduate education program since 2015, he has taught courses on legal issues in higher education and leadership in higher education administration.
"Having been in higher education for so many years, I've learned that it's a very interpersonal business. In this role, I have the opportunity to connect with people where they're at, and that's what excites me the most," said Hernández. "We're here to help people not only earn a degree but gain an education. What's important to me is navigating where I can fit into that bigger picture of helping a student in this valuable experience."
Do you know a student who might be interested in CUAA? Encourage them to apply at cuaa.edu/apply or connect them with admissions@cuaa.edu.
---
CONCORDIA EXPANDS HEALTH PROFESSIONS PROGRAMS
Concordia University Ann Arbor's fifth academic school, School of Health Professions, continues its positive momentum and development toward an exciting future in preparing the next generation of health care professionals.
Directors have been hired for the School of Health Professions' newest graduate professional programs, Doctorate of Occupational Therapy (OTD) and Doctorate of Physical Therapy (DPT). These graduate-level offerings add to a growing list of health professions degrees offered at CUAA, including bachelor's degrees in social work, diagnostic medical sonography, and radiologic technology. Concordia is also currently in the professional accreditation process for a Master of Science in Physician Assistant Studies.
Julie Chreston, CUAA's director of occupational therapy, brings with her 25 years of experience in the field. Chreston received a certificate in occupational therapy from Wayne State University before earning her Master of Science in Health Education from the University of Michigan–Flint, and then going on to earn a post-professional Doctorate of Occupational Therapy from Chatham University in Pittsburgh,  Pennsylvania.
Chreston will lead the state of Michigan's first Christian-based occupational therapy program when launched in fall 2022, pending successful candidacy status by Accreditation Council for Occupational Therapy Education (ACOTE®). As a three-year program, including 24 weeks of clinical fieldwork and a 14-week capstone experience, the program will incorporate interprofessional collaboration, clinical simulation, and community engagement.
"Occupational therapists are experts at analyzing the tasks we need to do to fulfill our roles as a student, employee, son, daughter, or Christian, along with our unique personal skills and abilities and the environment to find solutions that allow us to function in the best way possible," said Chreston, who is eager to familiarize the CUAA community with the field of occupational therapy.
Robert "Dr. Bob" Frampton, director of physical therapy, comes to CUAA from Alliance, Ohio, where he served as the director of physical therapy at the University of Mount Union. Frampton earned his Master of Physical Therapy and Doctor of Health Care Ethics degrees from Duquesne University of the Holy Ghost in Pittsburgh, Pennsylvania. He also received a graduate certificate in medical ethics from Youngstown State University in Youngstown, Ohio.
With a tentative start date for fall 2023, pending professional accreditation, students can expect an accelerated program that runs 12 months of the year. Along with a focus on acceleration, Frampton says that interprofessional practice will be a hallmark of the program.
Frampton advises students interested in pursuing a Doctorate of Physical Therapy to work hard to meet the prerequisite requirements, primarily those in the natural sciences, as well as observe physical therapists to ensure this is the right field of study for them.
Along with working with the Commission on Accreditation in Physical Therapy Education, Frampton is leading the charge on developing the DPT program coursework and syllabi before he begins the search for qualified faculty.
"I have enjoyed meeting faculty from across the campus," said Frampton. "I look forward to collaborating with others as time progresses."
Learn more about CUAA's School of Health Professions programs at cuaa.edu/programs.
---
UNPRECEDENTED TIMES
In the midst of the uncertainty of COVID-19, Concordia University Ann Arbor responded with care and reminders of the One who is steadfast.

Doxology chorus
A video-recorded chamber choir made up of students and employees kicked off an entirely online semester following spring break. The choir led Concordians as they joined together— from afar—in singing the Doxology. Hear the choir sing at here.

From P. Dunc's House to Yours
"Home Chapels" debuted the day after spring break, giving students a daily opportunity to come together in  worship.

Pick-me-up packages
Concordia mailed reverse care packages to students with personalized messages and reminders of their home away from home.
—The spring 2020 Arbor Light hit mailboxes the beginning of October. View a PDF version of the magazine here. If you are not on our mailing list, but are interested in receiving a free copy, email Jennifer.Hackmann@cuaa.edu.
— Rachel Thoms served on Concordia University's Strategic Communications team from 2015-2022. Any inquiries about this story can be sent to news@cuaa.edu.
If this story has inspired you, why not explore how you can help further Concordia's mission through giving.