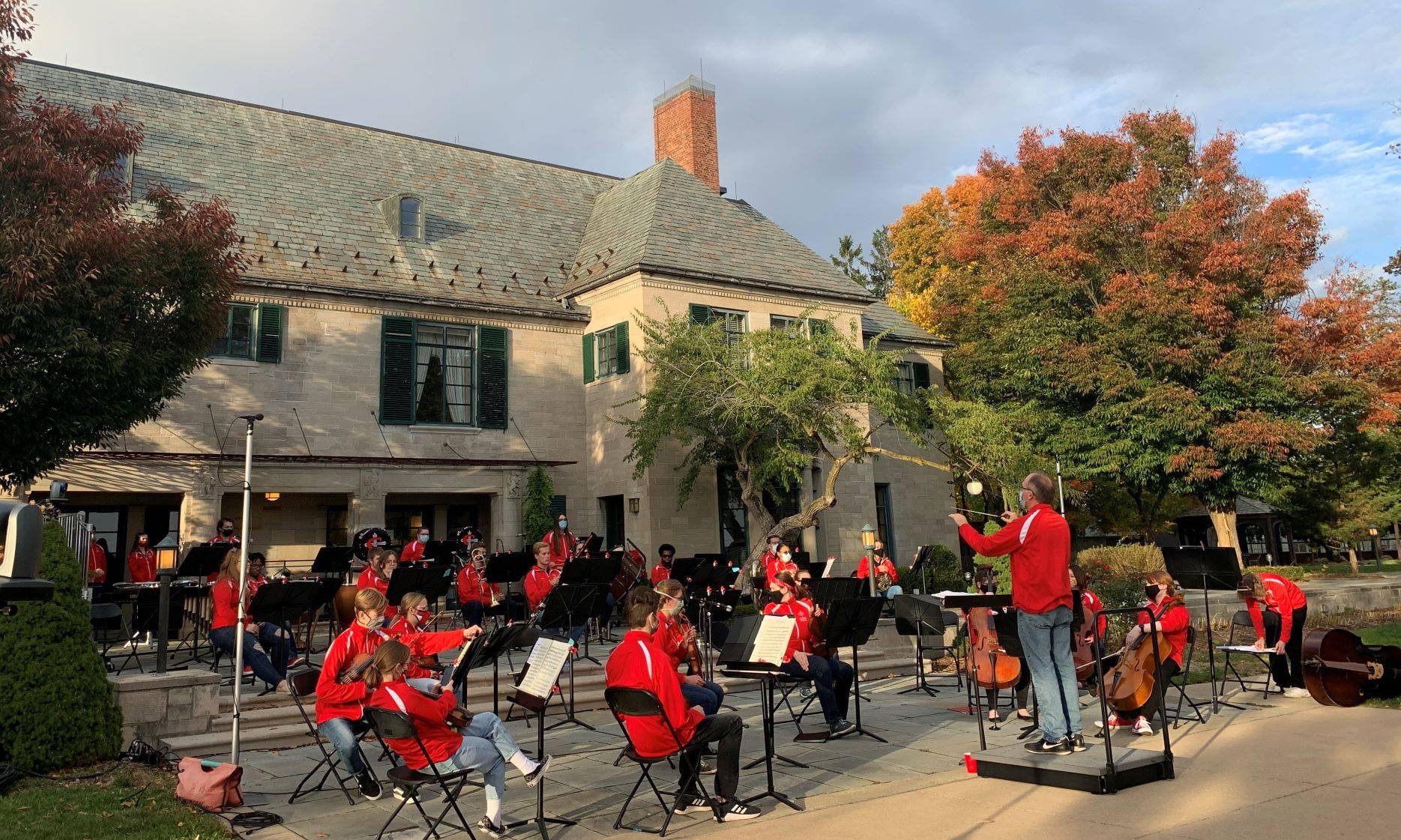 Come out to the Manor Patio for "Fall Fresco," an evening of fresh air and beautiful music.
---
Last fall, the CUAA band and orchestra ensembles staged an outdoor concert to accommodate COVID-19 precautions. This year, they'll perform "Fall Fresco" again – not because of COVID, but just because it was so much fun.
"Last year's event was a big success, so we decided to perform an 'encore' this year," said Dr. William Perrine, director of instrumental music. "I'd love this to become an annual event. There's something about performing outdoors on a crisp fall evening that makes it special."
This year's performance will be open to all students, faculty, and staff, as well as any community members who would like to attend. The program will include music by both classical and contemporary composers, including J.S. Bach, Johannes Brahms, Jodie Blackshaw, and John Mackey.
In addition to enjoying the music, students, faculty, and students are welcome to grab dinner from the cafeteria to eat outside during the concert. The band will perform on the Manor Patio; the Manor Tent will be set up with tables and chairs for relaxing and outdoor dining.
"We're excited to welcome friends, family, and community members back to campus to hear our fine student musicians perform," Perrine said. "Feel free to bring your own lawn chairs to make yourself at home!"
Fall Fresco Concert Details
Tuesday, October 19
6 – 7:30 p.m.
Manor Patio and Manor Tent
In case of rain, the event will be held in the Chapel (without the dinner component).
---
To learn more about the CUAA Community Orchestra or the CUAA Wind Ensemble, visit cuaa.edu.
—
If this story has inspired you, why not explore how you can help further Concordia's mission through giving.