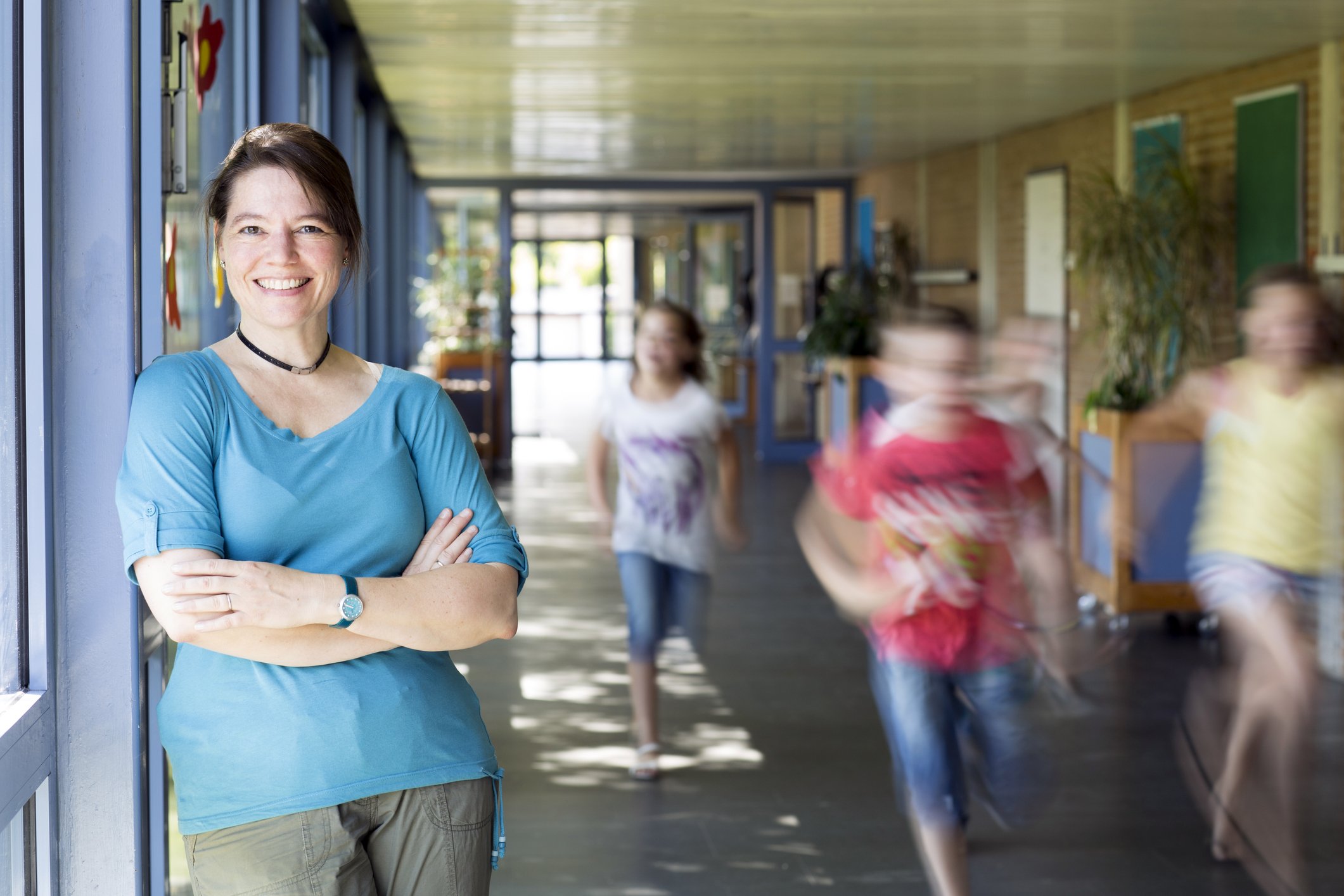 Have you thought about becoming a principal? Read more to find out why now could be a great time to pursue this career.
---
Is now the right time for you to become a principal?
You became a teacher to impact the lives of children and young adults in a positive way through the content you teach. Being a teacher is an amazing way to make a positive impact in the lives of others. But, have you ever wondered if you should become a principal? Think about it. Do you want to grow as an educational leader and influence the direction of your school or another? If you do, you should think about earning your master's in educational leadership.
Impacting schools and communities
Principals lead within the building and within the community, and they often have a lifelong impact on their students and teachers. Through consistent leadership, principals have the opportunity to earn the trust of their students and their families, as well as the faculty and staff. Then, principals are able to continue to foster and/or cultivate a strong culture of greatness and equality within the school building. Students can feel positive leadership, and it can create a sense of belonging and pride, which frees them up to dedicate themselves to their learning and activities.
The work of the principal
Many teachers love their classrooms and daily interactions with students so much. They would never consider moving to an educational leadership position. Dr. Steve Zielinski adjuncts for Concordia University's educational leadership master's program. He loves being in an administrative role. He states, "[As an administrator] while there are certain tasks to accomplish in a day, the day presents itself regardless of what the plan is." In other words, the work is never boring. While some tasks are more enjoyable than others, the role often provides a good variety of tasks.
Fortunately, a good portion of the role is working with children, their families, and your teachers, and this is never dull. However, Zielinski notes that some of the administrative tasks provide a healthy challenge and cause you to exercise your problem-solving skills, which he enjoyed.
Developing teachers and teacher-leaders
Principals are often responsible for setting the instructional planning and professional development for their staffs. As the principal, you get to model what goal-setting and continuous improvement looks like. This can be done by evaluating curricula and implementing best practices, as well as through positive relationships.
Overall, principals inspire teachers to lead their classrooms and encourage each other to strive for greatness. When a principal is healthy and qualified, they can start raising up other teacher-leaders.
Educational leadership positions are in-demand
Schools need qualified leaders, and students deserve informed, compassionate principals to lead their schools. There is a shortage of principals across the United States, and the Bureau of Labor Statistics predicts continued growth in this profession over the next decade. This prediction is showing more than 22,000 openings for school principals at the elementary, middle, and high school levels.
If you've ever considered becoming a principal, now could be the right time to take this next step and pursue your master's in educational leadership.
Getting your master's in educational leadership
Do you want to know more about earning your master's in educational leadership? Sign up for our next webinar below.
— Vanessa Lane is the Content Marketing Lead at Concordia University and can be reached at vanessa.lane@cuaa.edu. When she's not at work, she can be found playing with her kids or watching NBA basketball with her husband.
If this story has inspired you, why not explore how you can help further Concordia's mission through giving.