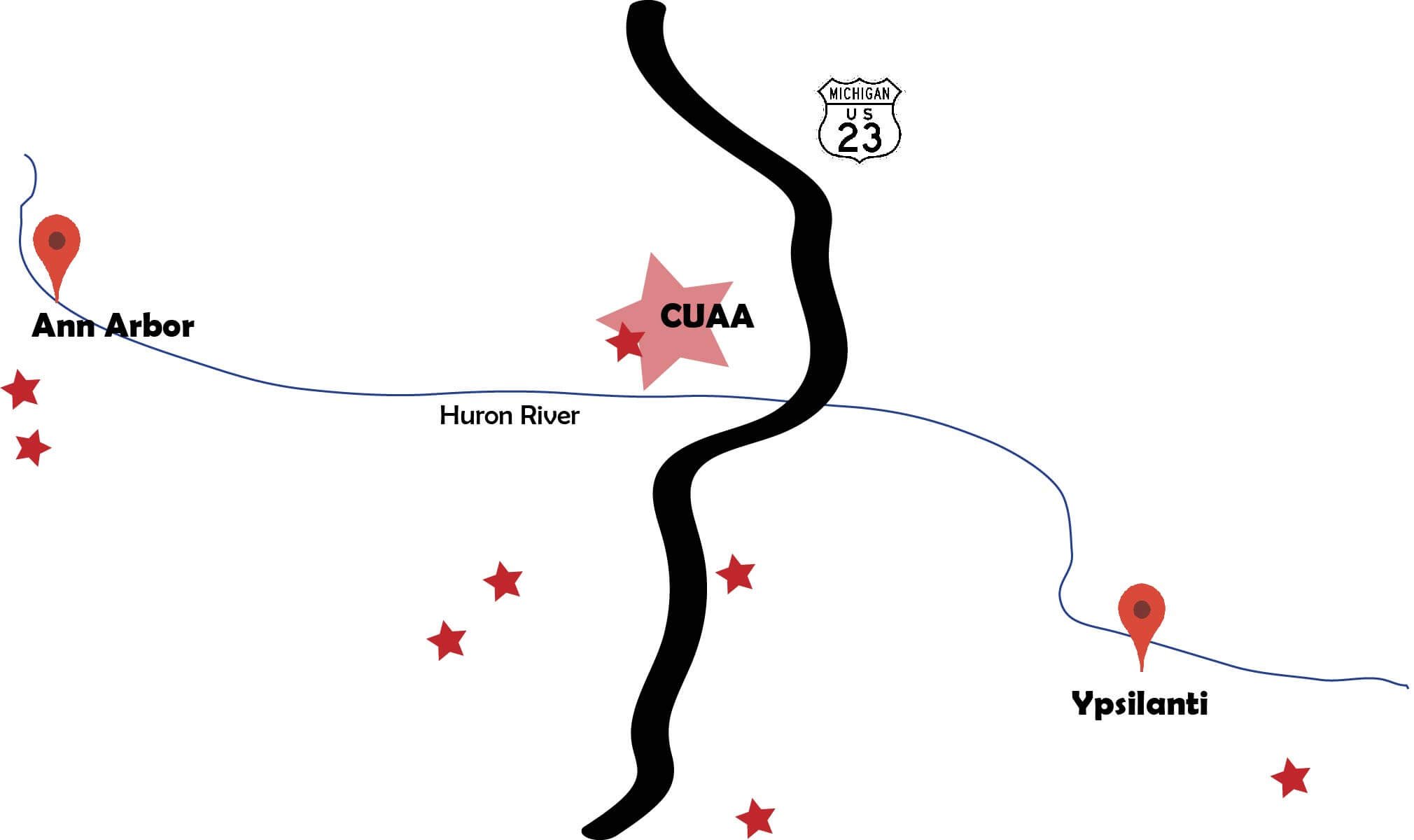 We've all been there, it's getting close to 11 p.m. after a long day of studying, practice and classes, and it's time for a snack.
---
Being in Ann Arbor, a city known for its good eats, Concordia University students are lucky to have many options close by when the hunger hits.
Here are 8 of the top places within 10 miles of campus to head for a late night snack, and they won't break the bank.
1. Dom's Bakeries
This couldn't be about CUAA late night snacks without Dom's doughnuts. Open 24/7, this Ypsi donut shop has everything you need past midnight and is an obvious fan-favorite among Concordia students. The best time to go is around midnight so you can join the cheer for the "first customer of the day!" ($1 per donut)
2. Insomnia Cookies
Late night cookies (they close at 3 a.m.) that can be delivered… it doesn't get much better than that. We have two locations within 5 miles of campus—you can have your pick! And, if you have a couple of bucks to spare you can throw in a side of milk to your order. ($3-5 per cookie)
3. Steak and Shake
If you're craving ice cream, and McDonalds has already turned off their machines for the night (it happens, people!) head to Steak and Shake for a shake. They're cheap for a college student budget and have lots of flavor options. ($2-4 per shake)
4. Denny's
A cheap breakfast favorite of many college students, who doesn't love breakfast at night? Their value menu is hard to beat, and it has more than breakfast food. ($5-10)
5. Blank Slate Creamery
Even though it closes at 10 p.m. on most days and 11 p.m. on Friday and Saturday, it's an Ann Arbor favorite and worth a mention. They have so many flavors, like Chocolate Covered Pretzel Caramel & Loaded Banana… and a small is TWO scoops! ($5)
6. Hungry Howie's Pizza
Late night pizza is nothing new. Hungry Howie's is open a little later than most places. Hungry Howie's also seems to always have some deal going on so hopefully you'll save a little money, too. And don't forget to use your discount card from Student Government Association for an $11 meal deal!
7. Speedway Slurpee
I know it's a gas station, stick with me here… It's open late, Slurpees are cheap, and a quick grab on the go. My friends and I love mixing cherry and coke flavors. ($2)
8. The Nest
Don't forget about The Nest! Right here on campus The Nest is a favorite convenient snack spot within steps. It's open until 11 p.m. Tip: When you order a "sides meal" you get 4 snacks, and can split them up among you and your friends. ($4-6)
— Esther Schulze is pursuing her bachelor's degree in Marketing and Art. She will graduate in 2020.
If this story has inspired you, why not explore how you can help further Concordia's mission through giving.