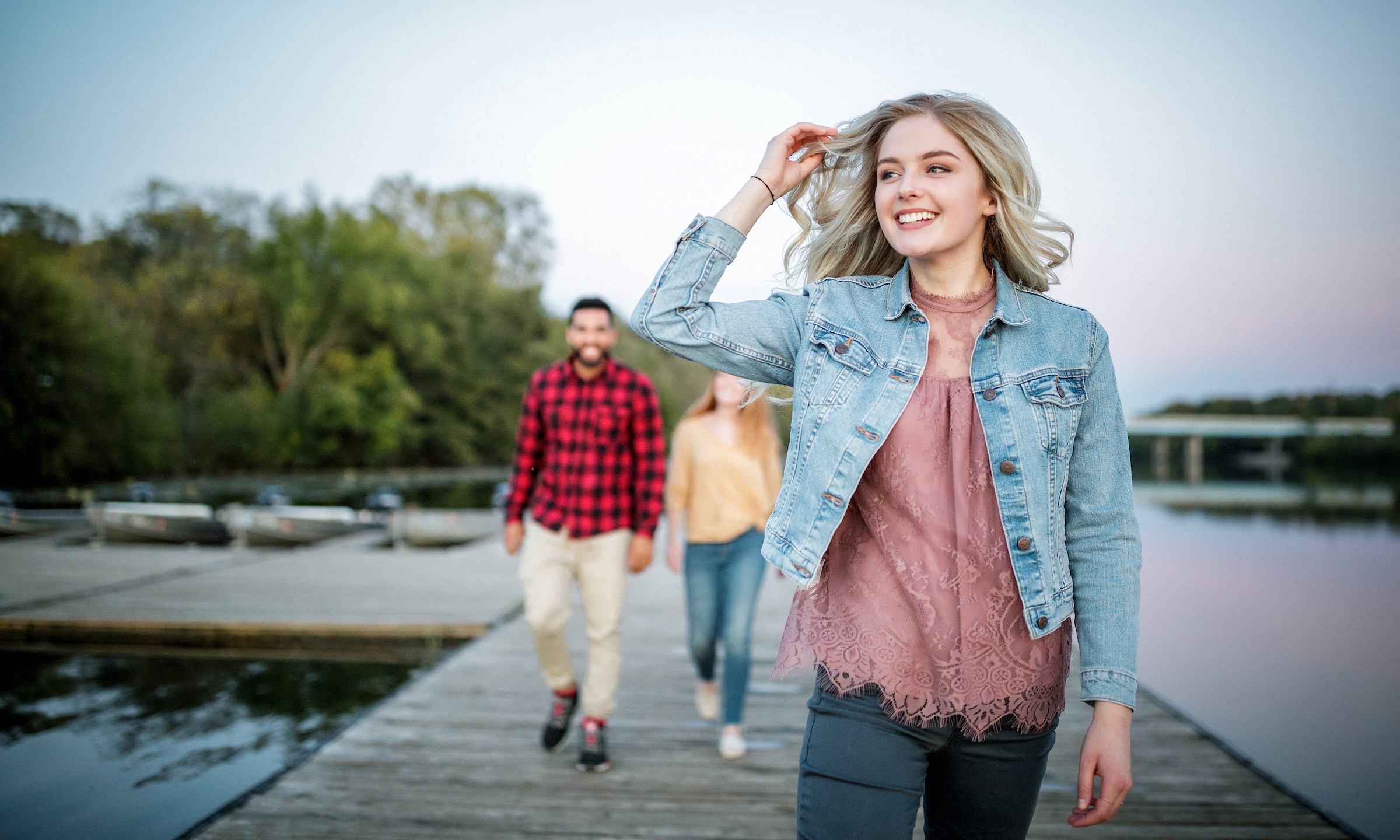 Concordia University Ann Arbor offers a unique opportunity to enjoy all the amenities of one of the greatest college towns in America, but in a small, idyllic setting that overlooks the Huron River. The campus revolves around the bustling Chapel of the Holy Trinity at the center and heart of it all.
---
Visit dates for the 2018-19 academic year have been announced, giving an opportunity for prospective students to tour campus, meet current students, speak with professors, and sample classes.
"As a Lutheran university, we care about you. Your future matters to us," says Concordia University President Rev. Patrick T. Ferry, Ph.D. "Our purpose is to prepare you to Live Uncommon, to lead and to serve with integrity and compassion that will create better communities, workplaces, neighborhoods, schools, hospitals… a better world that is impacted by your talents, wherever life may lead you."
Click here to register for a visit to CUAA!
2018-19 Visit Day Dates:
Saturday, September 8, 2018
Saturday, October 6, 2018
Saturday, November 3, 2018
Wednesday, November 28, 2018 (Healthcare Visit Day)
Wednesday, February 13, 2019 (Haab School of Business Visit Day)
Friday, April 5, 2019 (Transfer Open House)
Saturday, April 13, 2019 (Junior Open House)
Friday, May 3, 2019 (Junior Open House)
Apart from group visit dates, individual campus visits are available each week Monday-Friday beginning at 9 a.m. or 2 p.m.
Humming with growth and activity, Concordia's current total enrollment of 1,081 students (fall 2017 census) is part of a 60 percent enrollment increase over the last five years. CUAA looks to continue the growth trend for the fall 2018 semester.
CUAA offers over 60 academic programs within four academic schools: School of Arts and Sciences, Haab School of Business, School of Education, and School of Nursing. Concordia's small class sizes (15 per class average) and accessible faculty (11:1 student to faculty ratio) grant students the ability to be known by name and have a tailored higher education experience.
For questions regarding visits to campus, contact CUAA's Visit Coordinator Corinne Kuclo at (734) 995-7255 or Corinne.Kuclo@cuaa.edu. To learn more about Concordia University Ann Arbor visit www.cuaa.edu.
— Rachel Thoms served on Concordia University's Strategic Communications team from 2015-2022. Any inquiries about this story can be sent to news@cuaa.edu.
If this story has inspired you, why not explore how you can help further Concordia's mission through giving.