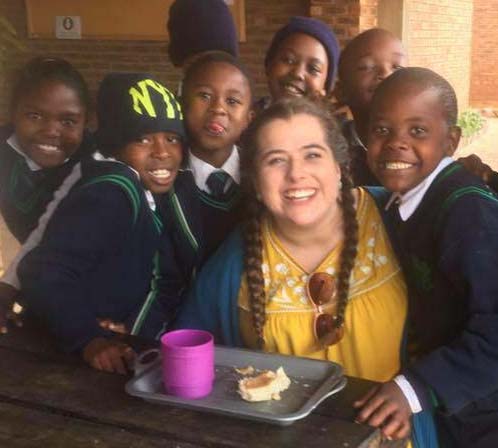 I am very thankful to be able to call Concordia my home, which is all thanks to your amazing generosity.
---
I have been blessed with many opportunities to serve on and off of Concordia's campus. Some of these experiences include serving with a ministry in South Africa for four weeks, and going to serve in New Orleans two years in a row. These life changing experiences would not have been possible without your financial support. I also have been able to grow in my education by traveling to California for an experiential learning opportunity at which I put on an event in Los Angeles for the National Basketball Wives Association.
On campus, I have the opportunity to serve as a student worker for Campus Ministry, where I help to enrich the ministry held on campus. I also serve as a tutor for a few business classes, and I assist with art exhibits each semester at the Kreft Center for the Arts.
It is because of your generosity that I am able to say that I have a future at Concordia. Thank you. Concordia provides me with so much more than a simple education. Thanks for allowing me to be immersed in the experience of being a Concordia Cardinal.
Sincerely,
Alison Rein
—
If this story has inspired you, why not explore how you can help further Concordia's mission through giving.