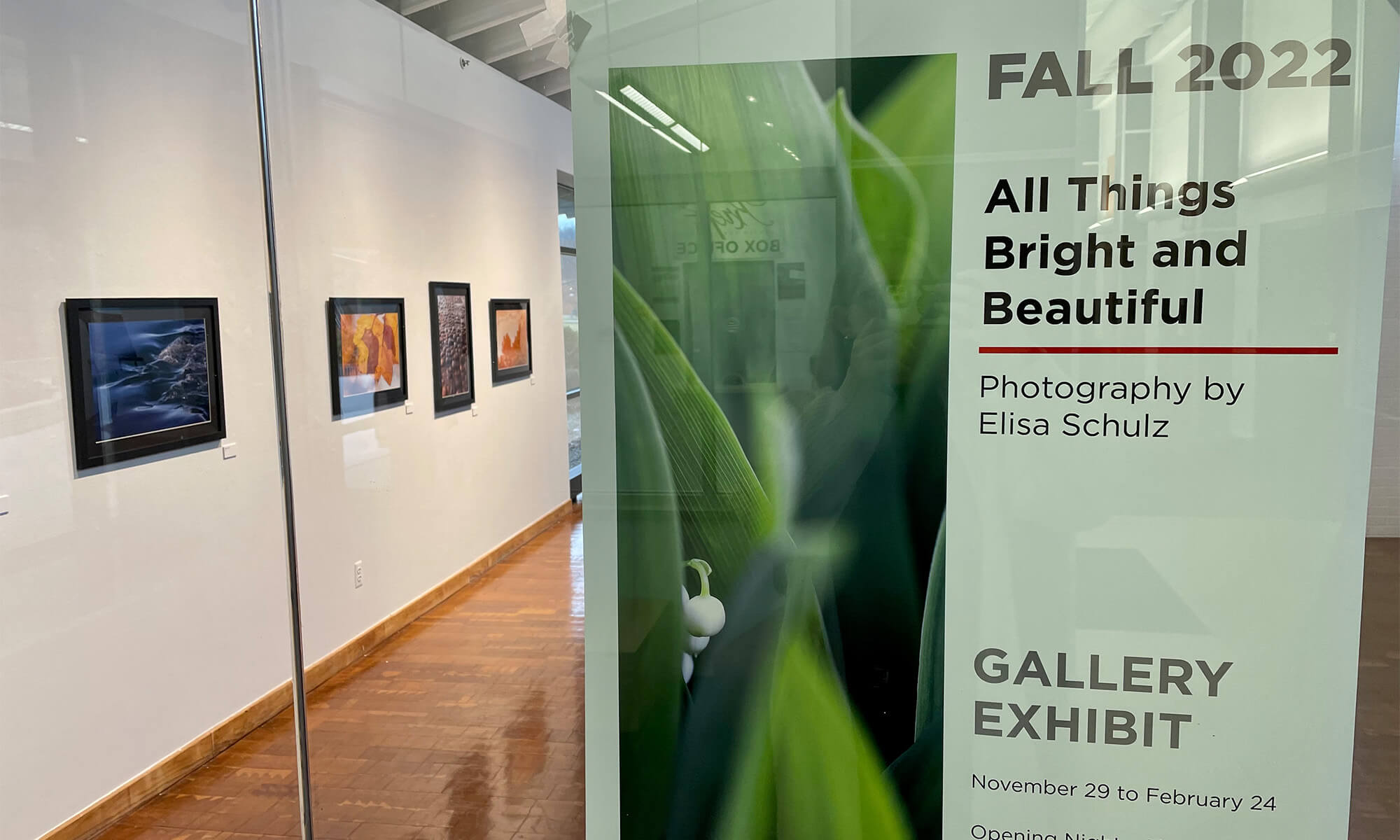 ---
Photographer Elisa Schulz's work will be displayed in the Kreft Center for the Arts Gallery from Nov. 29 to Feb. 24, 2023.
---
Elisa Schulz has filled the Kreft Arts Gallery with original photographs that highlight God's beauty in creation. This digital photography exhibit is inspired by the hymn that states: "All things bright and beautiful, / all creatures great and small, / all things wise and wonderful, / the Lord God made them all." Schulz states that she likes "to think of [herself] as someone who photographs all things bright and beautiful, using the filter of gratitude for God's abundant blessings."
The present collection is meant to intrigue you and perhaps help you see things that are not obvious. Ultimately, I hope that these photographs will open your eyes to the artistry of God's creation. To Him be the glory!

Elisa Schulz, photographer
About the artist
The following is directly quoted from Schulz's artist statement which can be found in the Kreft Arts Gallery.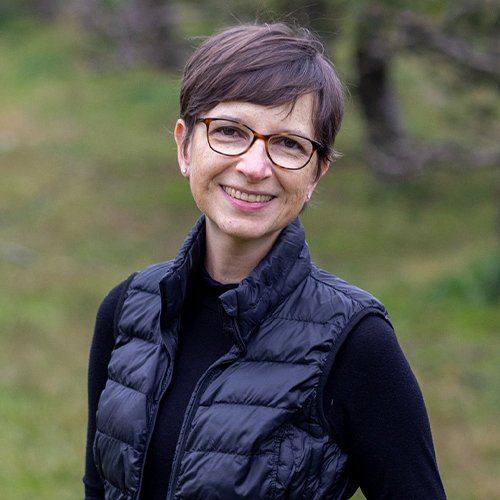 My name is Elisa Schulz. I was born and raised in Southern Brazil and immigrated to the United States 25 years ago when my husband and I got married. We live in Dexter, Michigan.
Photography has always been a part of my life, but it took a more prominent role once I learned to use a DSLR camera. In 2014 I started my portrait and event photography business, but even when I'm not photographing clients, I tend to carry my camera (or at least my iPhone) everywhere I go. I strive to intentionally see what's around me, and I love to document not only the beauty of God's creation and the wonders of human ingenuity but also the extraordinary details of everyday life.
The opening night reception will be held in the gallery on December 8 at 4pm. The reception is free and open to the community.
To learn more about Schulz and to see more of her work, visit her website, or discover more on Facebook or Instagram.
---
Want in?
CUAA is proud to offer a wide variety of art shows in the Kreft gallery throughout the academic year in addition to many other fine art opportunities. Click on the link below to learn more.
---