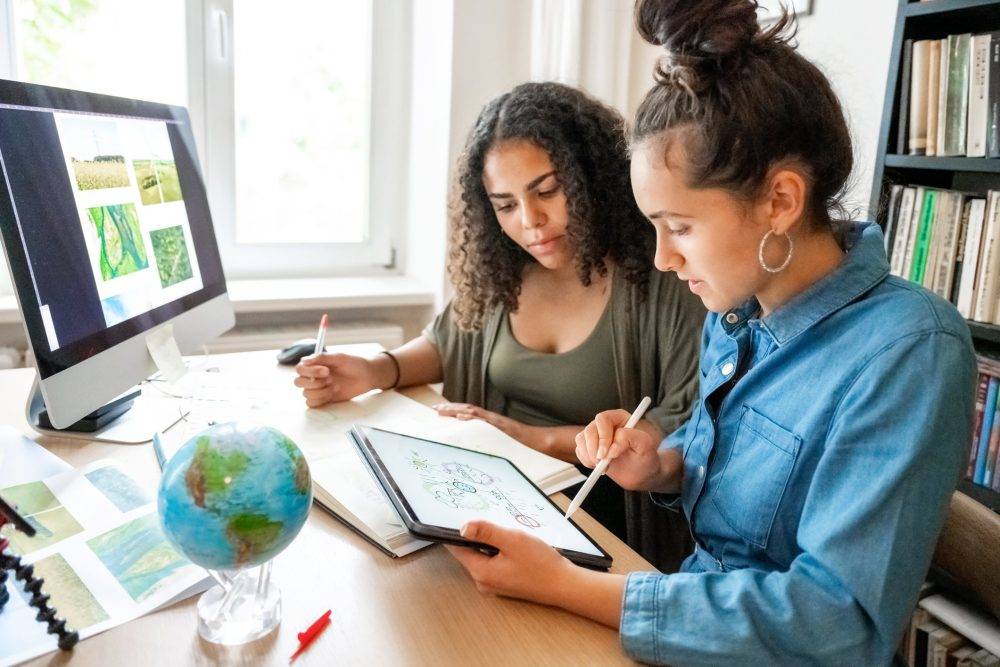 Uncommon Business at Concordia University means developing transformative business practices in sustainability and stewardship. We are moving past business as usual, to build sustainable solutions that generate value and have a positive impact.
Concordia's new DBA concentration
Our new Doctorate of Business Administration's concentration in Business Sustainability focuses on the most pressing environmental risks of modern business production and consumption. Topics include:
Supply chain risks
Resource scarcity
Energy security
Complexities of the water, food, energy, and climate nexus
Decision sciences
Circular economies
ESG
Triple bottom line
Growth strategies
Carbon trajectories
What is business sustainability?
Business sustainability is an area of expansion, strategic investment, and emerging opportunities. Employers are looking for sustainability professionals to help them create value for their businesses and organizations through sustainability initiatives. This includes positions such as Environmental Managers and Chief Sustainability Officers (CSO).
Sustainability is unleashing new opportunities and playing an increasingly important role in economic development. According to the U.S. Department of Labor, employment of sustainability professionals is slated for strong growth. "Sustainability is a burgeoning industry that is growing as technology advances and the world's natural resources become more scarce. Green jobs and careers in sustainability are now replacing jobs that once existed… resulting in a strong and steady growth".
Why our program?
The new DBA Concentration in Business Sustainability (CBS) offers advanced training in stewardship, meaning ethical leadership that is forward-thinking about environmental management and business sustainability. Specifically, the DBA CBS program trains doctoral students on how to generate value through sustainability by innovating sustainable solutions to mitigate risks and promote sustainable growth.
Yet that is not enough for Uncommon Business at Concordia. In addition to generating value through sustainability, we aim to advance ethical leadership, support complex decision-making, build equitable environments, and dedicate our work to service and stewardship. Equally important, our graduate students want their careers to be purposeful, and we have responded by offering a substantive and impactful program.
We are doing what business schools need to do in the near future: providing advanced training, experiential and applied learning, and guided professional development in an environment that promotes innovation, multiple skill sets, and entrepreneurial leadership in sustainability. CBS is designed for graduate students to:
Generate Value
Explore business strategies to generate value through sustainability.
Build a competitive advantage in an area that is growing nationally and internationally.
Demonstrate Leadership
Upskill in sustainability, leadership, and stewardship to address new challenges.
Use dynamic systems thinking and decision sciences to advance the triple bottom line.
Drive Impact
Apply cutting-edge assessments of environmental risks.
Develop business practices with innovative, sustainable, and impactful solutions.
The DBA Concentration in Business Sustainability is committed to transformative business practices in sustainability, innovative leadership, and ethical and sustainable solutions.
We are doing this through Concordia's Four Square Sustainability approach, which is the topic of the next post: Uncommon Business Part 2: Transforming Business Sustainability through Impactful Education.
For additional information about business sustainability or DBA-related questions, contact Professor Jenny Kehl at jenny.kehl@cuw.edu or visit us here.
You can also learn more about DBA faculty Dr. Jenny Kehl here.