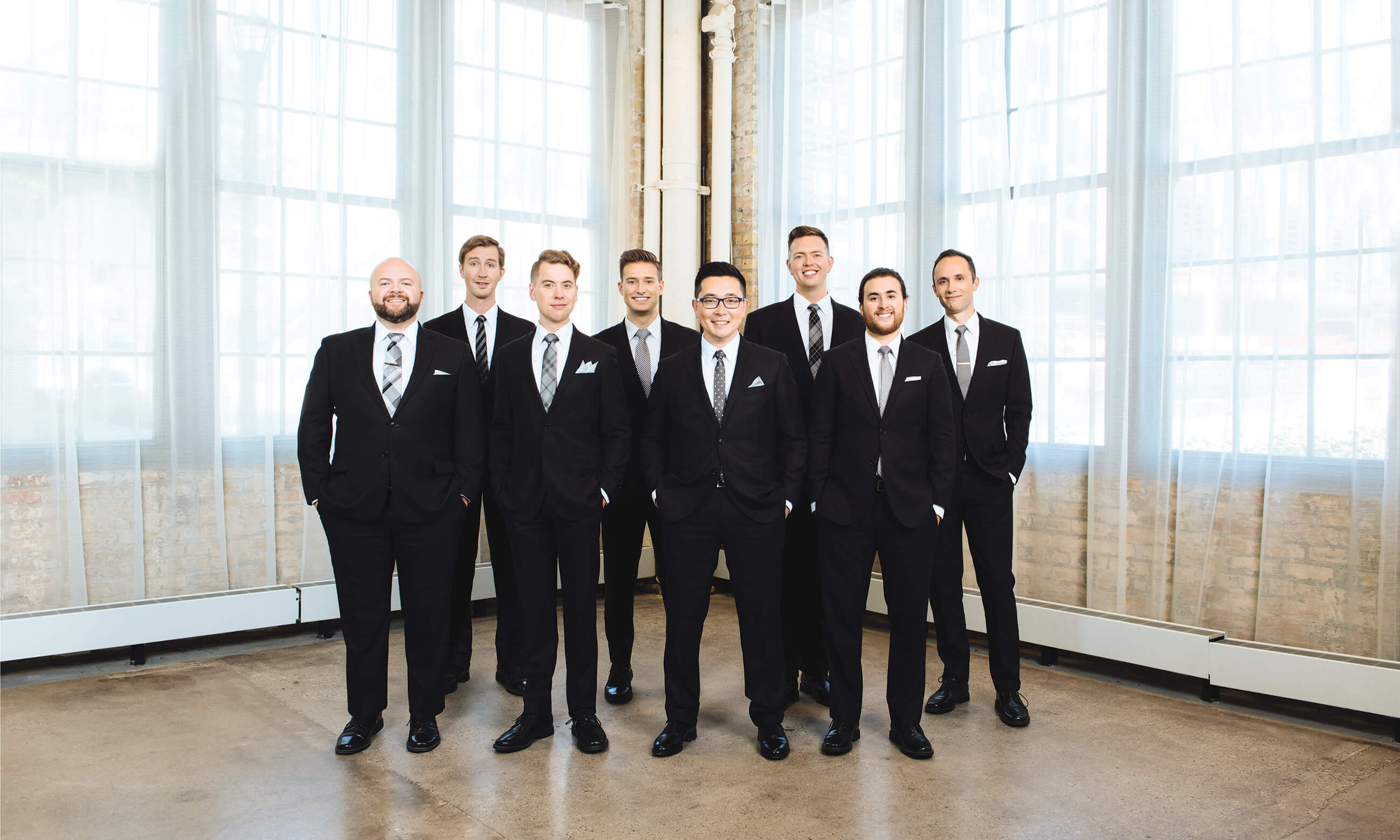 Cantus, the premier men's vocal ensemble in the United States according to Fanfare Magazine, will be returning to Concordia University Ann Arbor for a 4 p.m. concert entitled "One Giant Leap" on Sunday, September 29.
---
The all male, classical octet engages its audience in a meaningful music experience in an effort to ensure the future of ensemble singing by mentoring young singers and educators. Tickets are priced at $15 for adults, or $10 for students and seniors. Founded on the ideals of collaborative music making, Cantus works to reach new levels of artistic excellence, annually performing more than 75 concerts across the United States.
Click here to purchase tickets to Cantus, Sunday, September 29 at Concordia University Ann Arbor
"We're delighted to have this renowned acappella group back during its 25th anniversary season," said Dr. Mark Looker, director of the Kreft Arts Program and a longtime CUAA English professor.
As history is filled with stories of daring innovators who had the audacity to dream of one day conquering the sky, the combo explores and celebrates the allure of upward exploration in "One Giant Leap," as well as the triumph of the human spirit and striving for excellence through technology.
Among the selections being performed are: Edvard Grieg's Ave Maris Stella, Ken Jennings' And Death Shall Have No Dominion, and Sarah Kirkland Snider's Psalm of the Soil, commissioned by Cantus several years ago. The concert will be held in CUAA's Chapel of the Holy Trinity, 4090 Geddes Road.
Upcoming student ensemble concerts during the first semester are as follows. All events below are free and open to the public:
October 15, 7:30 p.m. / Wind Ensemble Concert (Black Box Theater)
October 17, 7:30 p.m. / Choir Concert (Chapel of the Holy Trinity)
November 17, 5 p.m. / Bach Vespers, Arborsong and The Boychoir of Ann Arbor (Chapel of the Holy Trinity)
November 21, 7:30 p.m. / Marching Band Year-In-Review Concert, (Kreft Black Box Theater)
November 26, 7:30 p.m. / Wind and String Ensembles (Black Box Theater)
For more information on CUAA music and fine arts events, visit cuaa.edu/kreftarts or call (734) 995-7537.
—
If this story has inspired you, why not explore how you can help further Concordia's mission through giving.