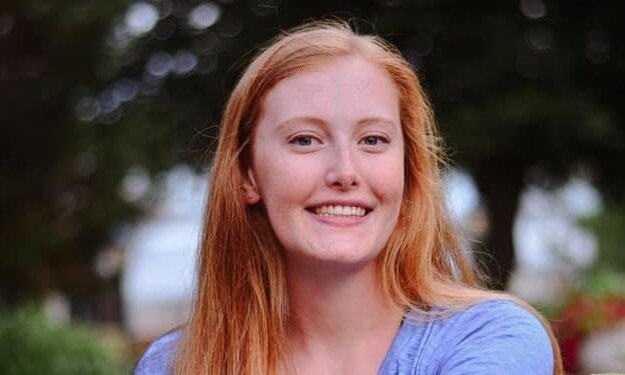 Congratulations, Lexie!
---
"Alexandra (Lexie) Brown is a senior in the Family Life Program with a Children's Ministry minor. Lexie is an excellent student with a strong work ethic and a deep desire to do her very best. She is also an active part of the Concordia community. Besides being a member of both the wind ensemble and the marching band, Lexie also assists with the Concordia Youth Gatherings. She has also served as a team leader during fall welcome weekend in the 2018, and earlier this year she participated in Concordia's 2019 mission trip to New Orleans. Lexie is truly a blessing to Concordia." — Faculty nomination
Major
Family Life Education, with minors in church work and children's ministry
Graduation Year
May 2020
Favorite Class
New Testament with Prof. Penhallegon
Hometown
Cuyahoga Falls, Ohio
Clubs or extra-curricular involvement?
Marching Band, Wind Ensemble, Member of the Board of Concordia Youth Ministries
What is your favorite CUAA pastime or Concordia tradition?
I've been in the orchestra for the Boar's Head Festival the past two years and it has been so wonderful to see so many people from the community and this campus come together to remember the true reason why we celebrate Christmas.
What would you share with prospective students who are considering attending CUAA?
On this campus, you are known, loved, and cared for by professors and students alike. CUAA is my home and I wouldn't trade my time here for the world. If you decide to come here, you will grow closer to Jesus and to others.
Any final words?
I am very surprised, humbled and grateful (to be student of the month). I wouldn't be where I am today without God's guidance and grace.
Get to know the May student of the month, Micah Penhallegon ('19)
— Rachel Thoms served on Concordia University's Strategic Communications team from 2015-2022. Any inquiries about this story can be sent to news@cuaa.edu.
If this story has inspired you, why not explore how you can help further Concordia's mission through giving.