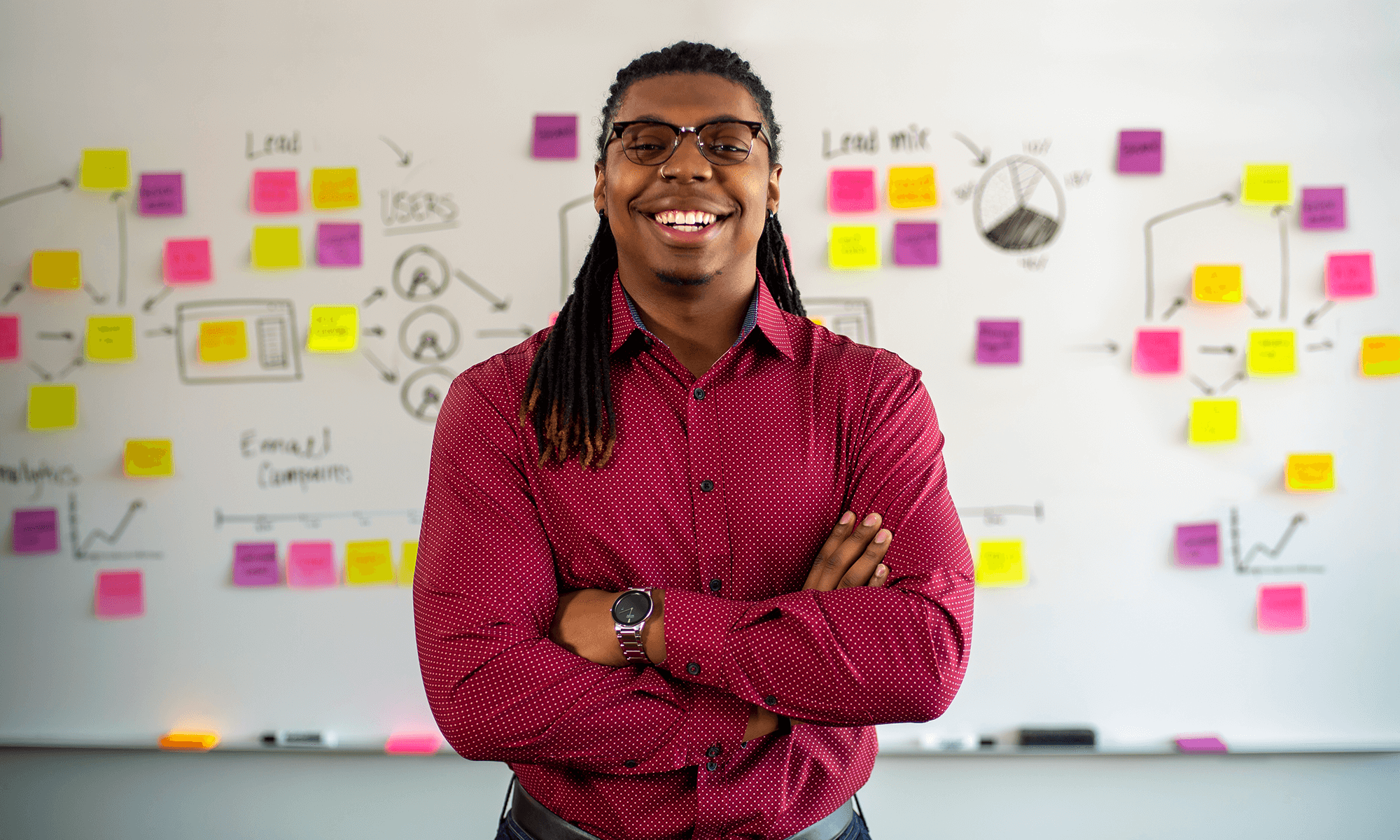 Find out how a Business Community Partnership can make your learning experience more affordable.
---
Community partnerships mean more opportunities
Gabby's story toward a more affordable college experience
As Gabby considered starting a Concordia Accelerated Business Management Bachelor's degree, the same question kept popping into her mind. She wondered, "How can I afford this?" Gabby had already taken out school loans back when she earned her Associate degree from a technical college and she wasn't sure if she could or should take on more debt. Her Concordia University Wisconsin admission counselor asked her if she knew if the company she works for offered any tuition benefits. She already knew the answer. The company did not.
Ask about our Business Community Partners
"Do you think your company may be interested in a partnership with Concordia?" the counselor asked. Gabby wasn't sure. However, she knew that her supervisor had stressed how important it was for workers to earn college degrees. While her employer didn't offer funds directly, she also knew that others at her job had positive experiences and comments about Concordia. "Maybe," she said, "but I'm not sure my company would want to commit any funds. What would my company have to do?"
"First, your employer develops an agreement with Concordia to partner on sharing information about Concordia's programs and continuing education opportunities with employees. This partnership also provides internships and potential job opportunities to Concordia students and graduates, " replied the counselor.
The counselor continued, "This really is a win-win situation. Additionally, you as a student and an employee can receive a $150-200 scholarship discount on your tuition for accelerated three-credit courses." Gabby was curious. Maybe she should bring it up at work.
"All you need to do, Gabby, is check with your manager or HR department.  Let me know a contact and our Community Outreach & Veteran Engagement Department will reach out to see if there is interest," the counselor shared.
Our commitment to supporting working professionals
These conversations have been happening more and more, and they have led to a growing number of partnerships. Christy Call, Concordia's Director of Community Outreach & Veteran Engagement leads the university's efforts to expand our presence in the business community:
"Concordia University Wisconsin & Ann Arbor strives to provide local, flexible, higher-educational programs for today's working professionals. I'm proud of the fact that we offer high-quality education that meets the needs of our business community partners and their employees. Concordia has a long-standing commitment to working professionals. I'm blessed to be able to share that message throughout the community."
A community partnership will benefit your employer
Ana Sanchez, the Outreach Specialist for Concordia's Accelerated programs, indicated there are numerous benefits for the employer.
Employer benefits include:
Free partnership
Opportunity to work with Concordia to build professional development programs specific to the needs of the business and its employees
Opportunity for the business to market its company to CUWAA – students, staff, friends – with a new tiered partnership and employer spotlight
Tuition-discount scholarship in eligible programs to all employees
Opportunity for employers to become adjunct instructors
Sanchez points out that the employer spotlight has become increasingly attractive to employers as well as Concordia students and graduates. Companies can have contact directly with job-seekers and potential employees through virtual sessions, webchats, and job postings through a variety of platforms hosted by Concordia.
Do you want more information?
If you think your company might be a great fit for a partnership with Concordia, please visit Community Partnerships or call (262) 243-2148 to connect with Concordia's Community Outreach & Veteran Engagement team.
— Vanessa Lane is the Content Marketing Lead at Concordia University and can be reached at vanessa.lane@cuaa.edu. When she's not at work, she can be found playing with her kids or watching NBA basketball with her husband.
If this story has inspired you, why not explore how you can help further Concordia's mission through giving.