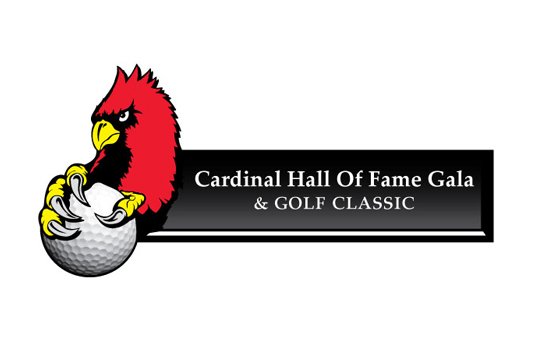 On Thursday, June 1, 2017, Concordia University Ann Arbor will host its inaugural Hall of Fame Gala.
---
In tandem with the Cardinal Golf Classic, Concordia's athletic department has been inducting Hall of Fame classes since 2010. This year's gala will be the first hall of fame induction to be held the evening prior to the Cardinal Golf Classic.
Both the athletic and advancement departments invite alumni, community members, and Cardinal supporters to join CUAA for a time of sport and fellowship while also supporting Concordia student athletes and the University mission.
"Our goal is to provide a special evening where both Hall of Fame inductees and the Ann Arbor community could come to campus and experience Concordia first hand," said Lonnie Pries, CUAA athletic director. "The Cardinal Gala also provides us an opportunity to financially support our student athletes through facility improvements and additional financial assistance."
The Hall of Fame Gala, emceed by Ann Arbor's own Ira Weintraub, features a keynote address by John U. Bacon, award-winning writer, speaker, radio commentator, college lecturer, and hockey coach. In addition to the induction of the 2017 Hall of Fame class, the gala will include live and silent auction items and a three-course dinner.
"It is an exciting time to be a Concordia Cardinal," Pries. "Not only does the Cardinal Hall of Fame Gala unite CUAA supporters to benefit our current students, but we also have the opportunity to honor past Cardinals whose legacies have made a lasting impact on our campus."
This year's hall of fame class includes men and women whose efforts and achievements span from the time of Concordia's founding in 1963 to alumni from this past decade.
Chuck Boerger ('67) – Basketball – Boerger was a member of Concordia's second graduating class. As a student athlete, Boerger participated in both basketball and baseball. He served at Concordia as the Head Basketball Coach ('81-91) and led the Cardinals to their first NAIA Tournament in 1987.
Rachel (Wesche) Bomberger ('02) – Cross Country/Track and Field – Wesche currently holds four indoor and outdoor track records and is among the top 12 in school history with the fastest cross country time.
Rocko Holmes ('12) – Basketball – Holmes ranks in the top 10 in career points, rebounds, and blocks. He was recognized by the WHAC as a three-year all conference member. Holmes was named to the NAIA All-American 3rd Team in his senior season.
Women's Basketball Team ('11-'12) – Head Coach Andrea Gorski led the Cardinals to a program best 29-6 overall record and 16-2 in the WHAC. This team was the WHAC tournament runner-up earning and automatic bid to the NAIA National Tournament. During the season, the team received the highest national ranking ever by a Cardinals team at #3. Coach Gorski was named Coach of the Year with several other players receiving post-season awards from the WHAC and NAIA.
The Cardinal Golf Classic will be held the day following the gala on Friday June 2 at Stonebridge Golf Club, home course of the men's golf program. Golfer registration includes 18 hole scramble format, a gift, hole contests, prizes, and lunch at the turn. The outing will launch two flights, offering the option of either a 7:30 a.m. or 1:00 p.m. tee-off.
Cardinal Golf Classic Two-Flight Schedule
6:30 a.m. – AM Flight Registration Begins & Awards
7:30 a.m. – AM Flight Tee-off
12:00 p.m. – PM Flight Registration Begins/Lunch
12:30 p.m. – AM Flight Lunch
1:00 p.m. – PM Flight Tee-off
6:00 p.m. – Awards and Social Event
Registrations are currently being accepted for the Hall of Fame Gala ($100) and the Cardinal Golf Classic ($125). Registrations can be submitted online or for more information contact Kyle Thoms in the Athletic Office at 734-545-4358.
— Rachel Thoms served on Concordia University's Strategic Communications team from 2015-2022. Any inquiries about this story can be sent to news@cuaa.edu.
If this story has inspired you, why not explore how you can help further Concordia's mission through giving.