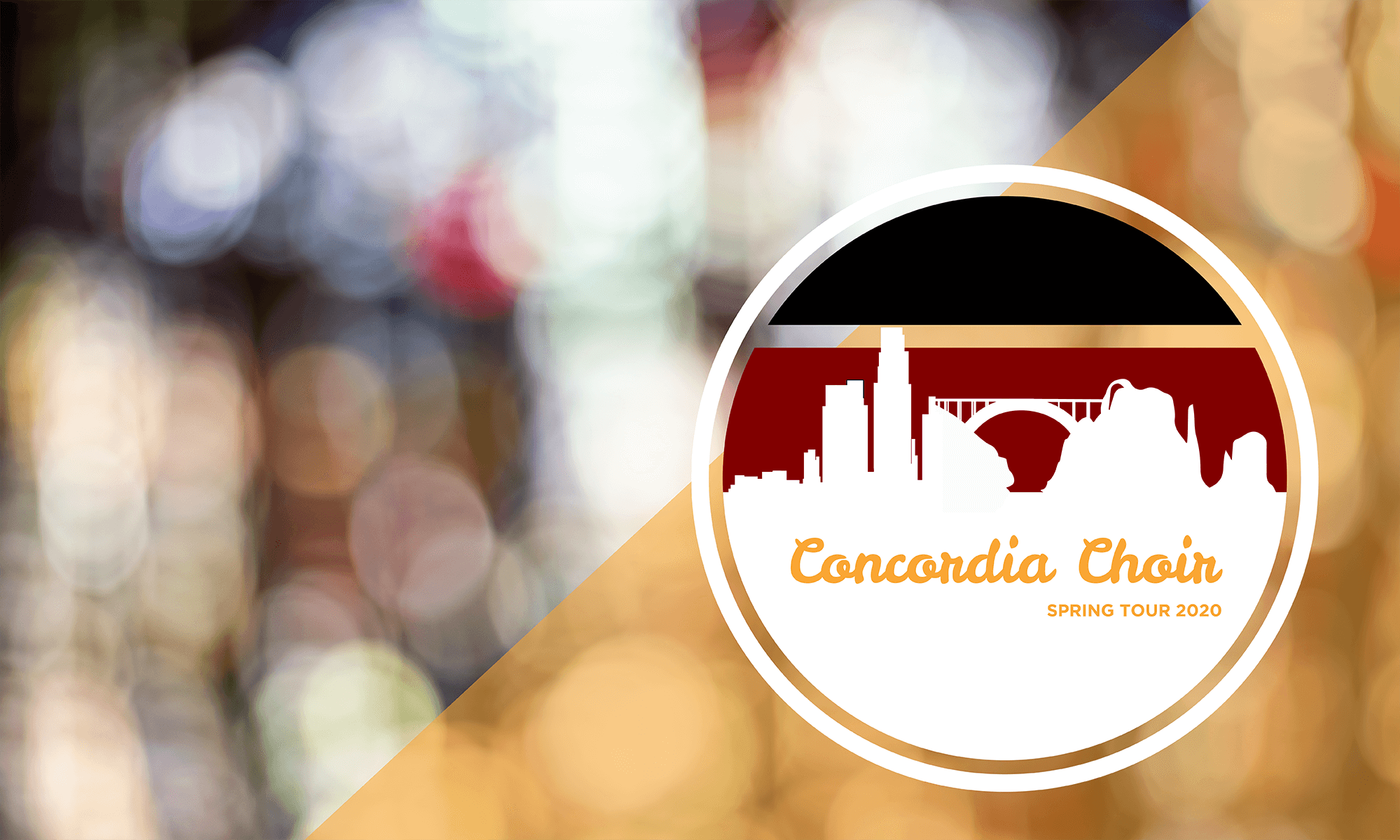 The Concordia University Ann Arbor Choir will embark on a week long spring break tour with the theme 'Dwelled Among Us' from John 1:14 - "And the Word became flesh and dwelt among us." 
---
The tour will take the Concordia Choir throughout the southwest to Arizona, California and Nevada, March 14-20, 2020.
The choir's hour-long program contains a variety of music, focusing first on God's gift to us through the sacrifice of His Son, then turning to music inspired by our great country.
Having performed throughout the United States and internationally, the CUAA Choir is committed to artistic performances rooted in the finest sacred music. They recognize that through the performing arts, they have unique opportunities to experience God's gift of creativity.
Charlotte Unwin ('20) says the choir has had very meaningful rehearsals while preparing their music for the tour. "We have experienced powerful emotions as we all share the power of Jesus through song."
As a senior Charlotte also sees the trip as a closing chapter and says it's going to bring a lot of emotion as her last time traveling with the choir.
Below find a schedule of events. All are welcome and each event is free and open to the public.
*All times are local to location
March 14, 2020 | 6:30 p.m. | Scottsdale, AZ
Desert Foothills Lutheran Church, 29305 N. Scottsdale Rd., Scottsdale, AZ
March 15, 2020 | A.M. Worship Services | Phoenix, AZ
Christ Church Lutheran, 3901 E. Indian School Rd., Phoenix, AZ
March 16, 2020 | 7:00 p.m. | Orange, CA
St. John Lutheran, 185 S. Center St., Orange, CA
March 18, 2020 | 6:30 p.m. | Las Vegas, NV
First Good Shepherd Lutheran Church, 301 S. Maryland Pkwy., Las Vegas, NV
March 19, 2020 | 8:15 a.m. & 9:35 a.m. | Las Vegas, NV
Faith Lutheran Middle School (Student Chapel), 2015 S. Hualapai Way, Las Vegas, NV
March 20, 2020 | 7:00 p.m. | Prescott, AZ
St. Luke Episcopal, 2000 Shepherds Ln., Prescott, AZ
Questions? Contact Director of Choirs Dr. Brian Altevogt at Brian.Altevogt@cuaa.edu or Linda Sproul, Director of Donor and Alumni Relations at Linda.Sproul@cuaa.edu.
— Esther Schulze is pursuing her bachelor's degree in Marketing and Art. She will graduate in 2020.
If this story has inspired you, why not explore how you can help further Concordia's mission through giving.