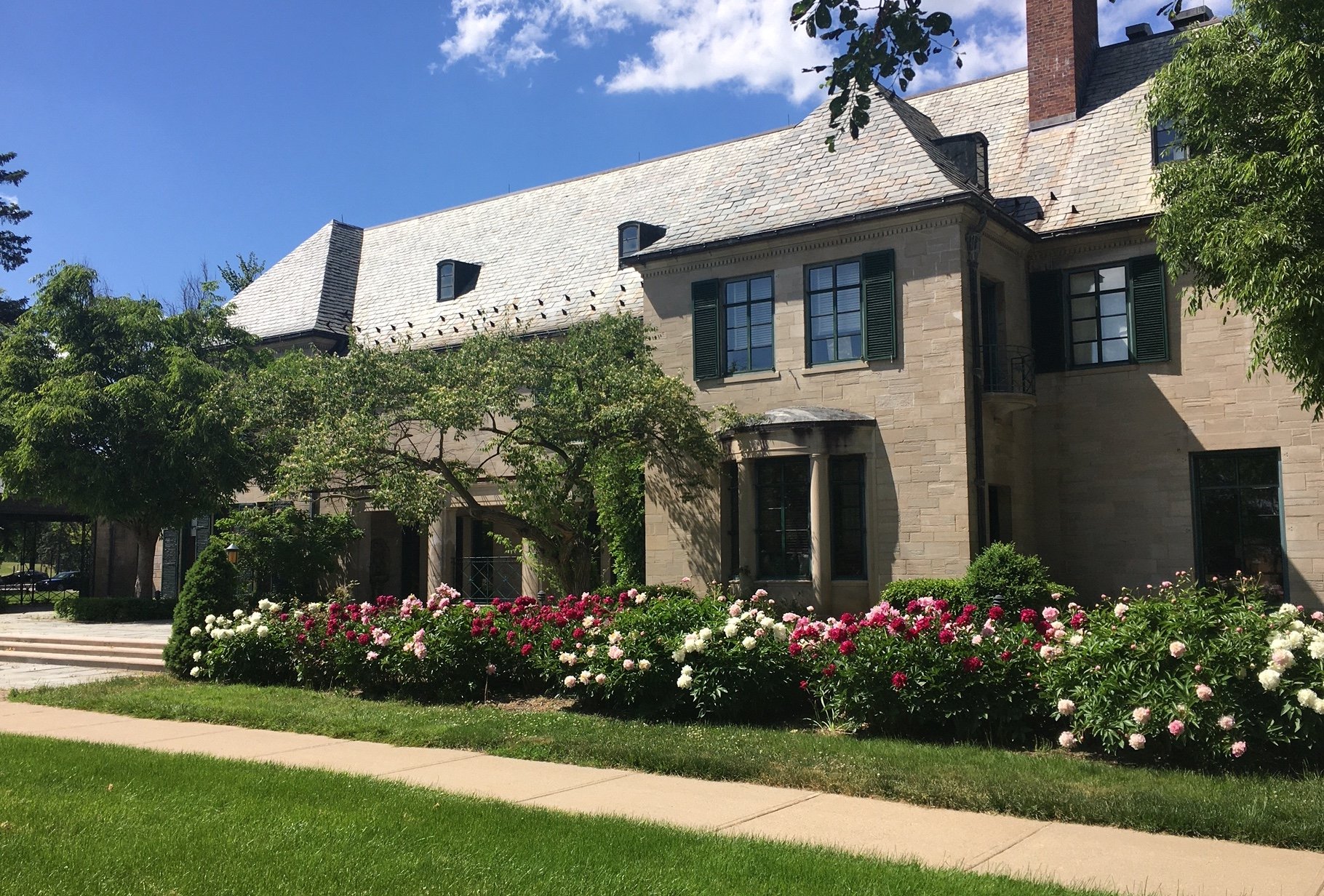 An endowment for the historical preservation and upkeep of the Earhart Manor on Concordia University Ann Arbor's campus is being launched through the initiative of the Concordia Guild.
---
The Concordia Guild started as a faculty women's group in the 1960's as a way to get to know one another and support the efforts of then-named Concordia Lutheran Junior College.
Now, this community-wide collection of campus supporters comes together to support Concordia's mission through scholarship funds, significant campus initiatives—like this endowment—as well as hosting social events and festive celebrations for faculty, staff, and students.
"This endowment for the Manor has been single-handedly inspired by the Concordia Guild," said Linda Sproul, Director of Donor and Alumni Relations ('92). "They wanted to create a special fund for the upkeep of our Manor, and will be making a generous gift to establish the endowment later this month," added Sproul, who is also a member of the Guild.
Some of the early Guild members are still active today, with their service to the University spanning more than five decades. Spearheading the fundraising efforts for the Earhart Manor are Joanie Koerschen, (whose late husband Rev. Dr. James Koerschen served as Concordia Ann Arbor's president from 1992 to 2003); and Elaine Bachman, Guild treasurer. The Earhart Manor's historical brochure was expertly edited by Dr. Barbara Adler, professor emerita in communication studies, who taught at Concordia for 35 years.
JOIN THE MANOR PRESERVATION EFFORT
On Thursday, September 24, the Concordia Guild will be sponsoring a "Meet-up Under the Manor Tent" at 6:30 p.m. All are welcome to attend, especially those interested in learning about the Concordia Guild or supporting the Earhart Manor preservation initiatives. Click here to learn more and RSVP.

WAYS TO GIVE TO THE EARHART MANOR ENDOWMENT
• Mail a check payable to CUAA with "Earhart Manor Endowment" on the memo line, to the address below.
Office of Advancement
4090 Geddes Road
Ann Arbor, MI 48105
• Give online with a one time or recurring gift at cuaa.edu/give, select "Endowment," and include "Earhart Manor Endowment" on the special instructions line.
• Call (734) 995-7317 to speak with a gift assistant to make your gift, or to arrange a manor tour.
Click here to view a pdf of the Earhart Manor Endowment brochure.
EARLY HISTORY OF THE EARHART MANOR
The 15,220 square foot Earhart Manor that replicated a French country chateau was built on the site of a former 434-acre dairy farm along the Huron River in 1935 by H.B. Earhart, owner of the White Star Oil Company, and his wife Carrie. The noted Detroit architectural firm of Smith, Hinchman and Grylls collaborated with the celebrated Brookline, Massachusetts landscape firm, Olmstead, which designed Central Park in New York, as well as the 8,000 acre Biltmore Estate in Asheville, North Carolina.
Featuring 35 rooms and spanning four floors, the hand-tooled, limestone building that was home to the Earharts and their four children was believed to be the first air-conditioned residence west of New York City. Each bedroom included its own bathroom, a phonograph in the west hall was wired to in-wall speakers, and a security system could be triggered with a simple flip of a switch.
In 1961, the Manor and 234 acres of the Earhart Estate were purchased by The Lutheran Church-Missouri Synod to establish Concordia College Ann Arbor, which opened two years later. For many years it served as a student center, with a cafe in the billiards room. Concordia restored the Manor in 1996-1997, thanks to a generous $2.8 million gift from Mr. Fred Schmid in honor of his father, Otto G. Schmid.
Today, the multi-purpose building is utilized for administrative offices, as well as student, alumni and community events.
For more information about Concordia University Ann Arbor, click here.
—
If this story has inspired you, why not explore how you can help further Concordia's mission through giving.