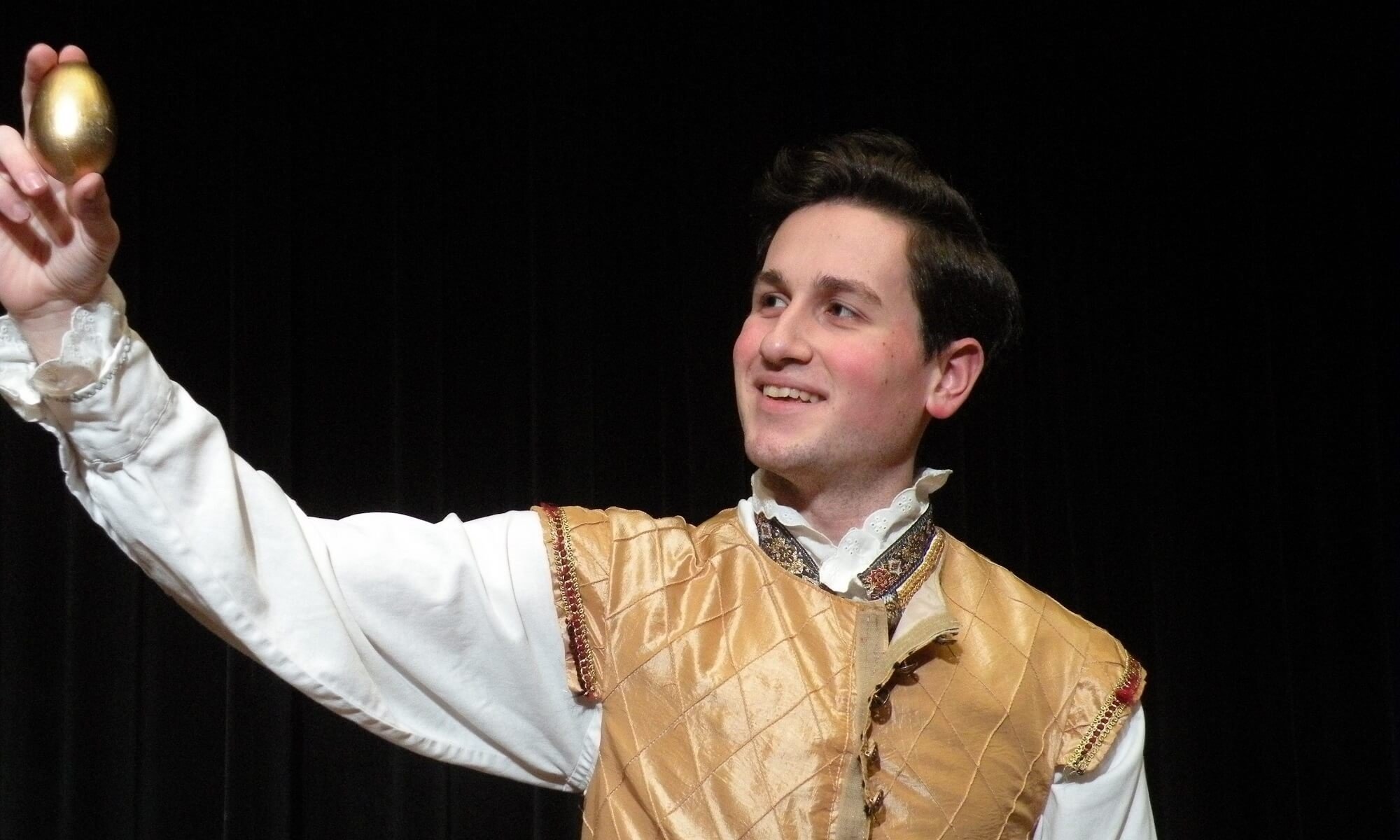 Concordia University Ann Arbor Kreft Arts Program announces its theatrical performances of Into the Woods, a must-see modern retelling of several fairy tales exploring the dangers and opportunities each character faces as they travel through an ever-changing forest.
---
With music and lyrics by Stephen Sondheim, the weekend of performances will begin Thursday, April 19 and continue through Sunday, April 22 in the Kreft Black Box theatre on CUAA's campus, 4090 Geddes Road.
Director Gerard Dzuiblinski describes the show as the blending of drama, comedy, and fantasy, exploring the wishes and consequences of fairy tale characters.
"Into the Woods is a musical is told for adults, and the individual stories interweave in such a way that ultimately everyone finds themselves in the same story," said Dzuiblinski.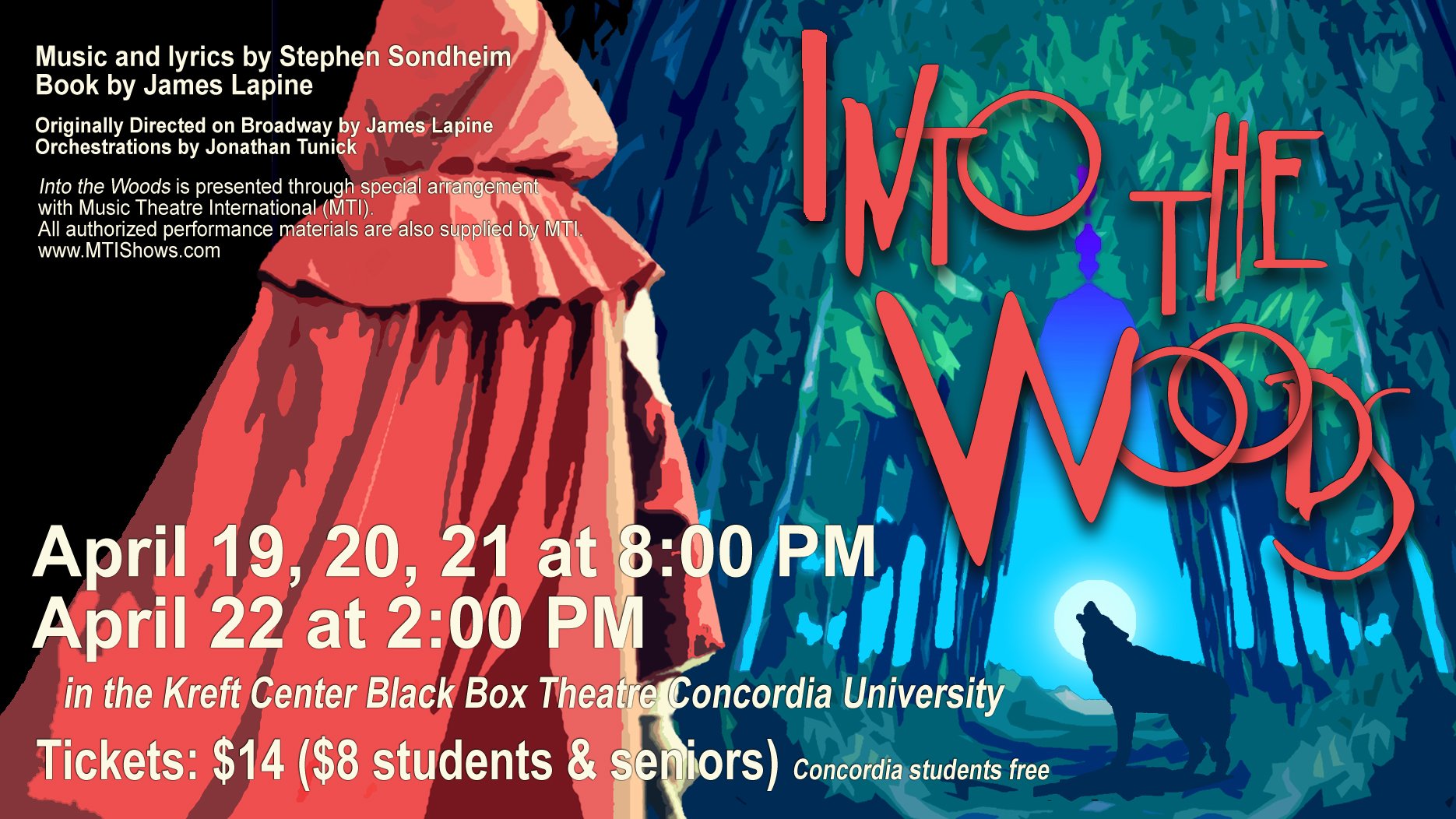 Attendees can look forward to the spectacular musicianship, both vocal and instrumental, on a very difficult score, under the musical direction of CUAA Music Professor Karl Schmidt, said Dzuiblinski.
The audience can also anticipate an incredibly visually engaging set, as Professor Beth Steinkellner, Chair of CUAA's Visual Art Department, is Art Director for the show.
"With the large cast, you would expect some roles to be smaller, but in our production of Into the Woods, every cast member has an important part," said Rebecca Johnstone, CUAA sophomore, who joins the cast as Little Red Riding Hood.
Performance times for Into the Woods are listed below. General admission tickets are $14 students and senior tickets are $8, Concordia students and staff are free.
Thursday, April 19 at 8 p.m.
Friday, April 20 at 8 p.m.
Saturday, April 21 at 8 p.m.
Sunday, April 22 at 2 p.m.
For more information on Into the Woods, visit www.cuaa.edu. To purchase tickets contact the Concordia Box office by phone at 734-995-7537.
–Esther Schulze ('20) contributed to this story.
— Rachel Thoms served on Concordia University's Strategic Communications team from 2015-2022. Any inquiries about this story can be sent to news@cuaa.edu.
If this story has inspired you, why not explore how you can help further Concordia's mission through giving.