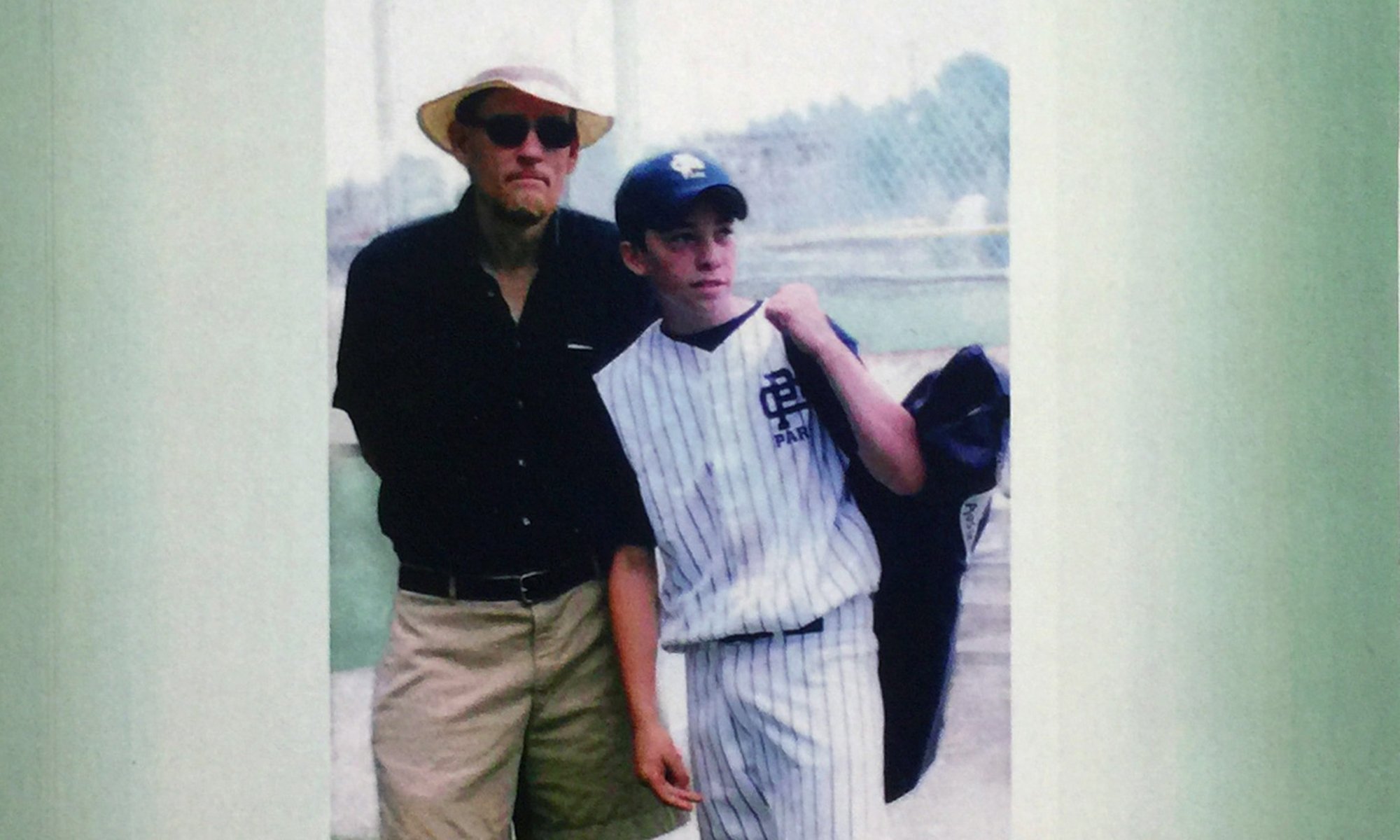 As America's war on opiates continues to rage, Concordia University Ann Arbor will host a speaker who's had a front row seat to the battle.
---
Updated 3/5/18: Due to the weather, the March 1 event was postponed to March 22 at 7:30 p.m. All below information is updated. 
Lee Warner Brooks is the latest guest who'll speak as part of CUAA's Kreft Arts Program. Brooks, an author, editor, attorney, and award-winning poet will share his moving experience as the father of a young opiate addict.
The event will begin at 7:30 p.m. on Thursday, March 22, in Krieger 109 on CUAA's main campus, 4090 Geddes Road.
Brooks chronicles the experience with his son's opiate addiction in his latest book, "Being the Parent of an Opiate Addict: A Real-Time Poetic Response." The book is the true story, told in a series of intense, accessible poems that evoke a father's real-life experience of losing his 23-year-old son, a highly articulate college graduate who had the misfortune of discovering opiates as a young teenager and developing an addiction that led to his death.
Each academic year, Concordia hosts the Kreft Arts Program for the artistic, intellectual, and creative growth and edification of CUAA students and the community at large. Directed by Dr. Mark Looker, CUAA professor of English, the series welcomes guest lecturers, art exhibitions, concerts, dance performances, book reviews, and theatrical performances by artists from around the world and from among Concordia's student body and faculty. Each year, the guests are selected based on a chosen theme. The theme for the 2017-18 year is "Investigating Identity."
Upcoming events that are part of the Kreft Fine Arts program include:
Wednesday, April 18 at 4 p.m.—"Code Girls: The Untold Story of the American Women Code Breakers of World War II by Liza Mundy"; Concordia Library Director Elizabeth Hartig will lead a discussion on the book of astonishing, untold stories of the young American women who cracked key Axis codes, helping to secure Allied victory and revolutionize the field of cryptanalysis.
Thursday, April 5 at 5 p.m.—"Tenth Annual Conference on Spirituality and the Arts and Sciences"; This annual conference will feature some of Concordia's own. Students, alumni, faculty and staff have been asked to submit papers and projects on the 2017-18 Kreft Fine Arts theme. Those selected will receive cash prizes and will speak on a panel during the event.
The Kreft Arts Program is free and open to the public. For more information, visit the Kreft Arts Program page. Directions to campus may be found here.
— This story is written by Kali Thiel, director of university communications for Concordia University Ann Arbor and Wisconsin. She may be reached at kali.thiel@cuw.edu or 262-243-2149.
If this story has inspired you, why not explore how you can help further Concordia's mission through giving.