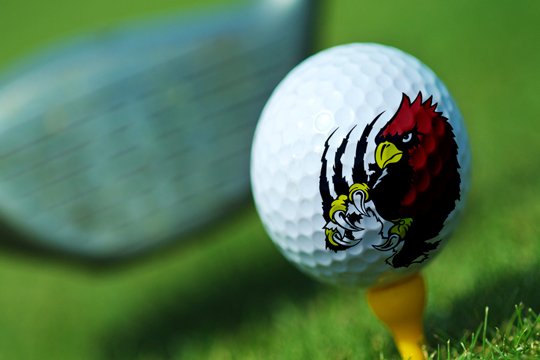 The athletic and advancement departments invite you to join CUAA for a time of sport, fun and fellowship while supporting student athletes and the University mission.
---
n Friday, June 3, 2016 Concordia University Ann Arbor will host the annualCardinal Golf Classic, benefitting student scholarships and providing funding for resources and opportunities that enhance the student athlete experience. The event includes the class of 2016 induction into the hall of fame.
"It is an exciting time to be a Cardinal," said Lonnie Pries, athletic director. "Not only does the Cardinal Golf Classic unite CUAA supporters to benefit our current students, but we also have the opportunity to honor past Cardinals whose legacies have made a lasting impact on our campus."
This year's hall of fame class includes men and women whose efforts and achievements span from the time of Concordia's founding in 1963 to alumni from this past decade. Concordia will induct Steve Hardin ('06, baseball), Robin Santiago ('03, softball), and Wendy (Woods) Rogers ('97, softball/soccer/basketball). Also joining the hall of fame class of 2016 is Dave Wenzel, who served as an administrator, coach and professor from 1963-1968.
The Cardinal Golf Classic will be held at Stonebridge Golf Club in Ann Arbor, home course of the men's and women's golf programs. Following prayer and announcements, golfers will tee-off at 10:15 am ET for an 18-hole scramble format with lunch provided at the turn. The event will conclude with awards and prizes, dinner and the hall of fame ceremony in the banquet room.
Those interested in participating in the 2016 Cardinal Golf Classic can register right here! Those who have interest in attending dinner and the hall of fame ceremony but are unable to golf can also do so by registering. For more information, contact Cassidy Cunningham, assistant athletic director, at Cassidy.Cunningham@cuaa.edu.
— Rachel Thoms served on Concordia University's Strategic Communications team from 2015-2022. Any inquiries about this story can be sent to news@cuaa.edu.
If this story has inspired you, why not explore how you can help further Concordia's mission through giving.