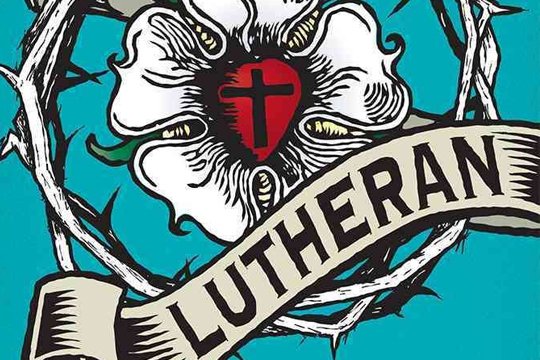 Concordia University Ann Arbor Class of 2008 alumnus A. Trevor Sutton is returning to his alma mater to celebrate the release of his recently published book "Being Lutheran."
---
On Tuesday, May 10, CUAA welcomes members of campus, area congregations, and friends of the University to join Sutton in the celebration of the release of his book, which is published by Concordia Publishing House.
Sutton will preach at CUAA's daily chapel service, beginning at 10:30 a.m. in the Chapel of the Holy Trinity. An open house and book signing will follow from 11 a.m. to 3 p.m. in the Earhart Manor.
Sutton describes his work as providing "a fresh look at how Lutheran theology relates to contemporary culture."
He attributes his passion for writing to the professors he encountered at CUAA, some of whom remain on faculty in the English department.
"God used CUAA to make me who I am and leading me into the ministry that I serve today," said Sutton. "I am thrilled to spend the day on campus, celebrating the release of 'Being Lutheran.'"
Sutton will share about his journey as an author and the contents of his research through two author speaking sessions—the first, at 11:30 a.m., is titled, "Being Lutheran: Where Thought and Action Collide"; the second, at 1 p.m., is titled, "Failing to Succeed: God's Plan for Failure." Each session will be followed by a moderated Q&A period.
Currently serving as associate pastor and director of teaching at St. Luke Lutheran Church in Haslett, Michigan, Sutton is also a graduate student at Michigan State University, studying Digital Rhetoric and Professional Writing.
"Being Lutheran" is available for pre-order at www.cph.org/beinglutheran. The book will also be available for purchase at its release on May 10.
For directions to campus, visit our Campus Directions page. For additional information about the event contact Rachel Ferry, manager of campus communications.
— Rachel Thoms served on Concordia University's Strategic Communications team from 2015-2022. Any inquiries about this story can be sent to news@cuaa.edu.
If this story has inspired you, why not explore how you can help further Concordia's mission through giving.