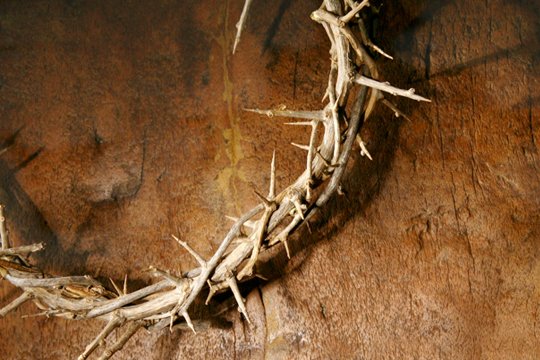 Concordia University Ann Arbor will host "A Dramatic Presentation of the Gospel of Mark" on Friday, April 8, at 7 p.m.
---
The free event is open to the public and will take place in the University's Chapel of the Holy Trinity.
The presentation is not a simple recitation of Mark's text, neither is it a play based upon that text, but rather a presentation of the text of Mark's Gospel shared in the way in which it might have impacted those who first received it. The Gospel of Mark is presented by six "interpreters," all of whom are either from Concordia Seminary, St. Louis, or a Lutheran Church-Missouri Synod congregation.
The presenters will be: Rev. Dr. James Voelz (Mark 1:1 – 1:8), Rev. Dr. Dale Meyer (Mark 1:9 – 4:34), Rev. Dr. Michael Zeigler (Mark 4:35 – 8:26), Rev. Dr. Kent Burreson (Mark 8:27 – 10:52), Rev. Dr. Ron Rall (Mark 11:1 – 13:37), and Rev. Dr. David Schmitt (Mark 14:1 – 16:8).
"This presentation makes the audience feel as if they've somehow walked into the Gospel of Mark and are witnessing the words and works of Jesus firsthand," said Rev. Dr. Ron Mudge, CUW's pre-seminary director, who attended the event in April 2015 when hosted by Concordia University Wisconsin.
Following the approximately two-hour presentation, audience members will have a chance to interact with the six performers as part of a meet and greet in the Kreft Center for the Arts. Doors will open at 6 p.m.
If you have questions, contact Laura.Turner or 734-995-7331.
— Rachel Thoms served on Concordia University's Strategic Communications team from 2015-2022. Any inquiries about this story can be sent to news@cuaa.edu.
If this story has inspired you, why not explore how you can help further Concordia's mission through giving.