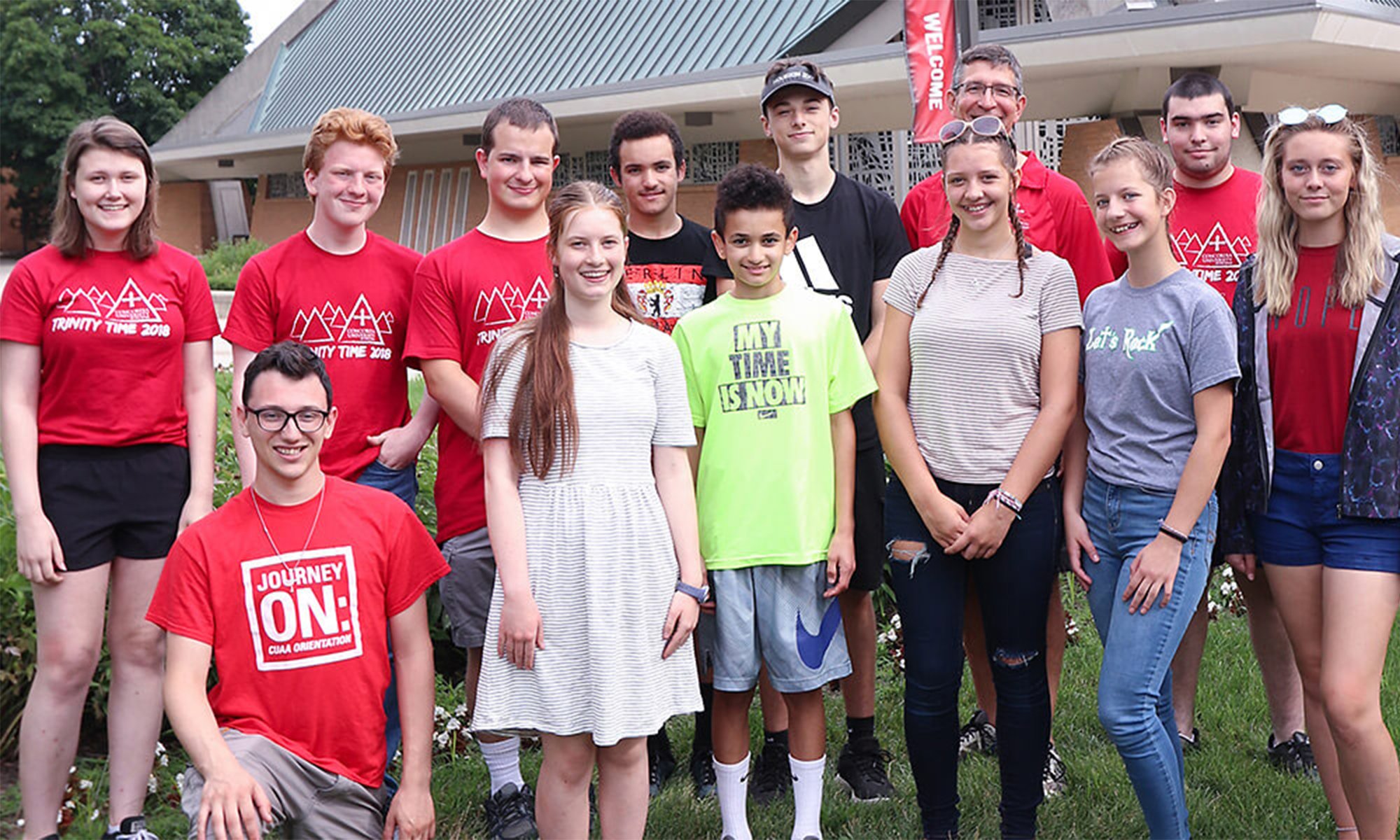 Concordia University Ann Arbor invites high school students to explore God's calling in their lives this summer during the annual Trinity Time retreat.
---
Trinity Time will take place July 7-8 on Concordia's Ann Arbor campus, 4080 Geddes Road. This overnight retreat costs $25 per participant. The registration fee covers the cost of meals, housing, and all excursions.
Over the course of two days, youth will participate in activities including an afternoon of meaningful service for Camp Restore Detroit, an evening bonfire, and a canoe trip on the Huron River. With an emphasis on exposing participants to church work careers, the retreat promises plenty of opportunities for studying God's Word and interacting with Concordia professors and students and other servants in the field.
This is the third year for the annual church-work exploration event. Charles Schulz, assistant professor of theology and pre-seminary director at CUAA, started the retreat two summers ago as a way to continue one of the formative functions of Concordia University—to continue to prepare faithful workers for the Church. Each year's event focuses on the integration of God's work of creation, redemption, and sanctification.
"These high school students are in a period of life where they are seriously considering what their future vocations will be," Schulz said. "We want to come alongside them to help them feel prepared and supported."
Students who attended last year's retreat echoed their appreciation for the insights gained into the various church work opportunities available to them. CUAA offers degrees in pre-seminary, Lutheran teaching, family life, and pre-deaconess.
"I didn't really know how everything in my church worked before this retreat," one participant wrote. "Now I have a better appreciation for what roles people within my church play, and after learning more about the work, I think it's something that I'm meant for."
Click here to learn more and to register.
— This story is written by Kali Thiel, director of university communications for Concordia University Ann Arbor and Wisconsin. She may be reached at kali.thiel@cuw.edu or 262-243-2149.
If this story has inspired you, why not explore how you can help further Concordia's mission through giving.