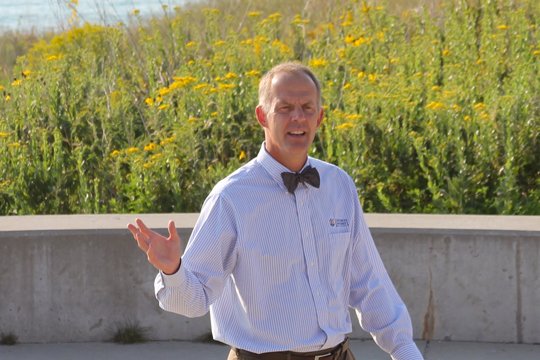 After years of hard work, Concordia University Wisconsin (CUW) recently announced that the merger with Concordia University Ann Arbor (CUAA) is now complete.
---
According to Dr. William Cario, vice president of Academics at CUW, the Higher Learning Commission of the North Central Association approved CUW's acquisition of CUAA in a July 9 letter to Rev. Dr. Patrick T. Ferry, president of CUW and now CUAA.
"We are excited to pursue Concordia's mission in this new way with a new campus and the additional combined resources of two excellent faculties," says Cario.
According to President Ferry, CUAA could not obtain needed cash flow and was not in a position to add new progressive programs. CUW did not want to lose a Concordia presence in Michigan, where it has been in existence for 50 years.
"We can bring the financial strength and experience of CUW and help change the experience in Ann Arbor," says Ferry. "We think it's going to be a positive, and it's already started out very well," Ferry adds.
Curt Gielow, executive dean of CUW's School of Pharmacy and former Mequon mayor, will be moving to Ann Arbor and has been promoted to Vice President of Administration and Chief Campus Officer at CUAA. Gielow will ultimately be in charge of assessing and developing the campus and its programs.
"We want to grow student enrollment, we want to improve our retention of students, we want to create new programs, and we want to build new facilities," says Gielow. "We want to invest in a future that assures Ann Arbor's continued success," Gielow adds.
On July 1, the start of the new fiscal year, CUW and CUAA began operating as one entity, although each institution will retain its distinct name and distinct identity. In fact, CUAA is celebrating its 50th anniversary this year with a community and campus wide event September 27-29.
— Rachel Thoms served on Concordia University's Strategic Communications team from 2015-2022. Any inquiries about this story can be sent to news@cuaa.edu.
If this story has inspired you, why not explore how you can help further Concordia's mission through giving.