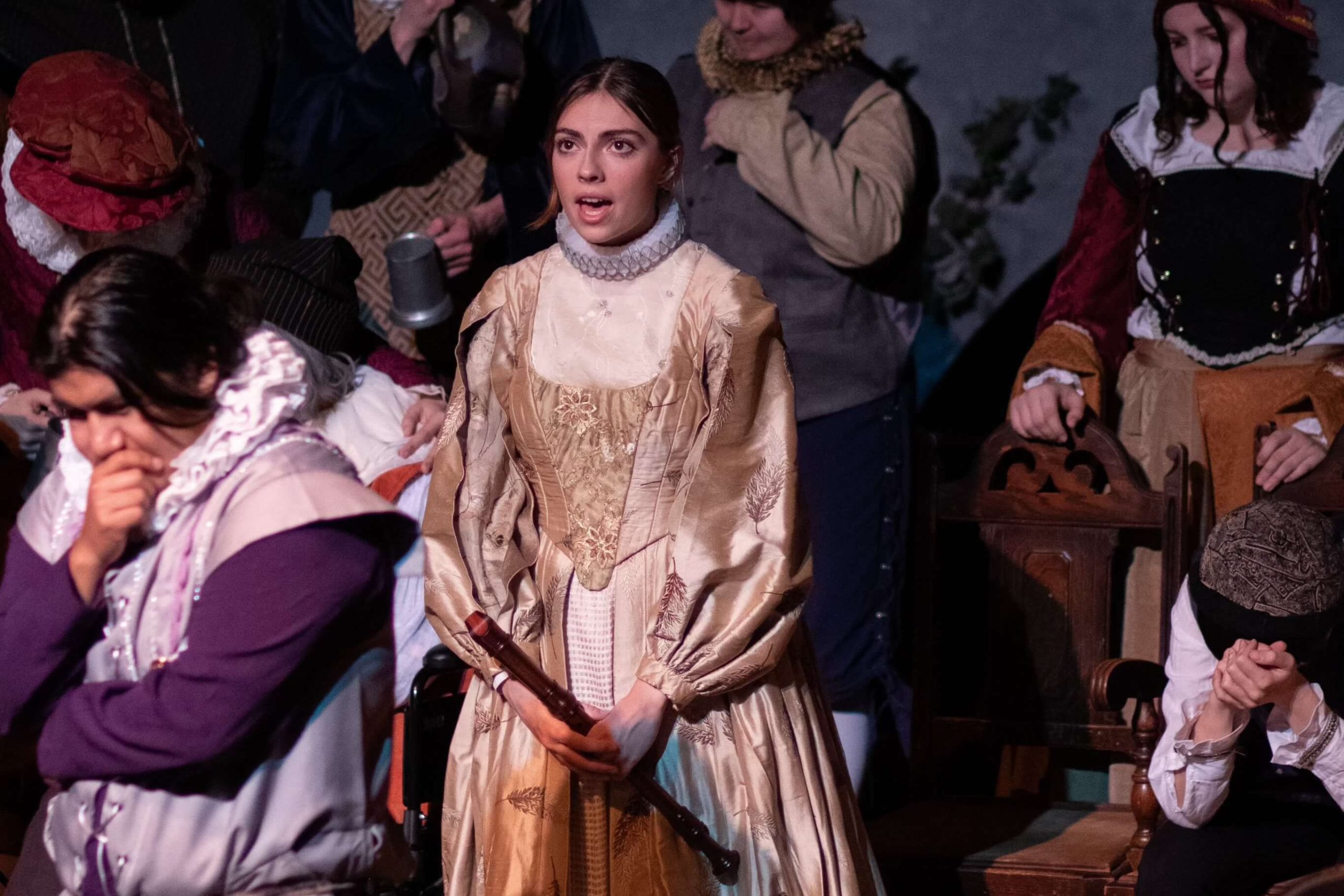 ---
Join Concordia University Ann Arbor's Department of Theatre as they put on Shakespeare in Love from Oct. 26-29.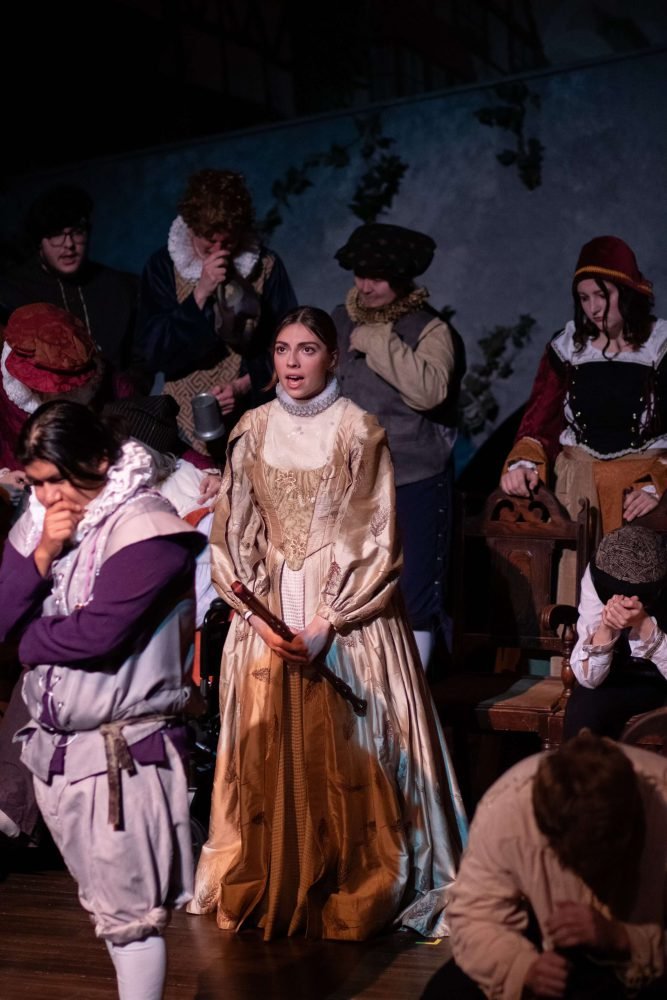 ---
With music by Paddy Cunnen and based on the screenplay by Marc Norman and Tom Stoppard, the weekend of performances will begin Thursday, October 26 and continue through October 29 in the Kreft Black Box theatre. Attendees can expect an extraordinary display of musical talent, featuring exceptional vocals and instrumental prowess from our performers.
Play Summary
Struggling playwright William Shakespeare finds himself penniless and in debt to two demanding producers. Suffering from writer's block, he rekindles his creative muse when he encounters the captivating Viola de Lesseps. She, too, yearns for a life of passion in the world of poetry and drama, albeit secretly, as women are not permitted on the stage in those times.
Their hopes for a future together crumble when Viola's father promises her hand to the insipid Lord Wessex in exchange for a noble title. Amidst a shroud of secrecy, Will and Viola's passionate love affair inspires the very play he's penning – the iconic 'Romeo and Juliet.' As opening night and the impending wedding day loom, their fates race towards a parallel climax. Will their love story find a happy ending, or are these star-crossed lovers bound for tragedy?
Shakespeare in Love is recommended for audiences 10+.
Show Times
Thursday, Oct. 26 at 7 p.m.
Friday, Oct. 27 at 7 p.m.
Saturday, Oct. 28 at 7 p.m.
Sunday, October 29 at 2 p.m.
Ticket Prices
General Admission: $20
Seniors (65+) and Children ( <18 yrs): $18
CUAA Students/Faculty/Staff are free. Ticket still required.
---
Want in?
Catering to students' artistic aspirations, the Department of Theatre offers minor programs in both theatre and musical theatre, with the overarching goal of nurturing their talents and enabling them to unleash their creativity to the maximum potential. In these programs, students can explore a wide range of performance and production aspects, gaining valuable skills and experiences that empower them to excel in the vibrant world of theater and musical performance.
---