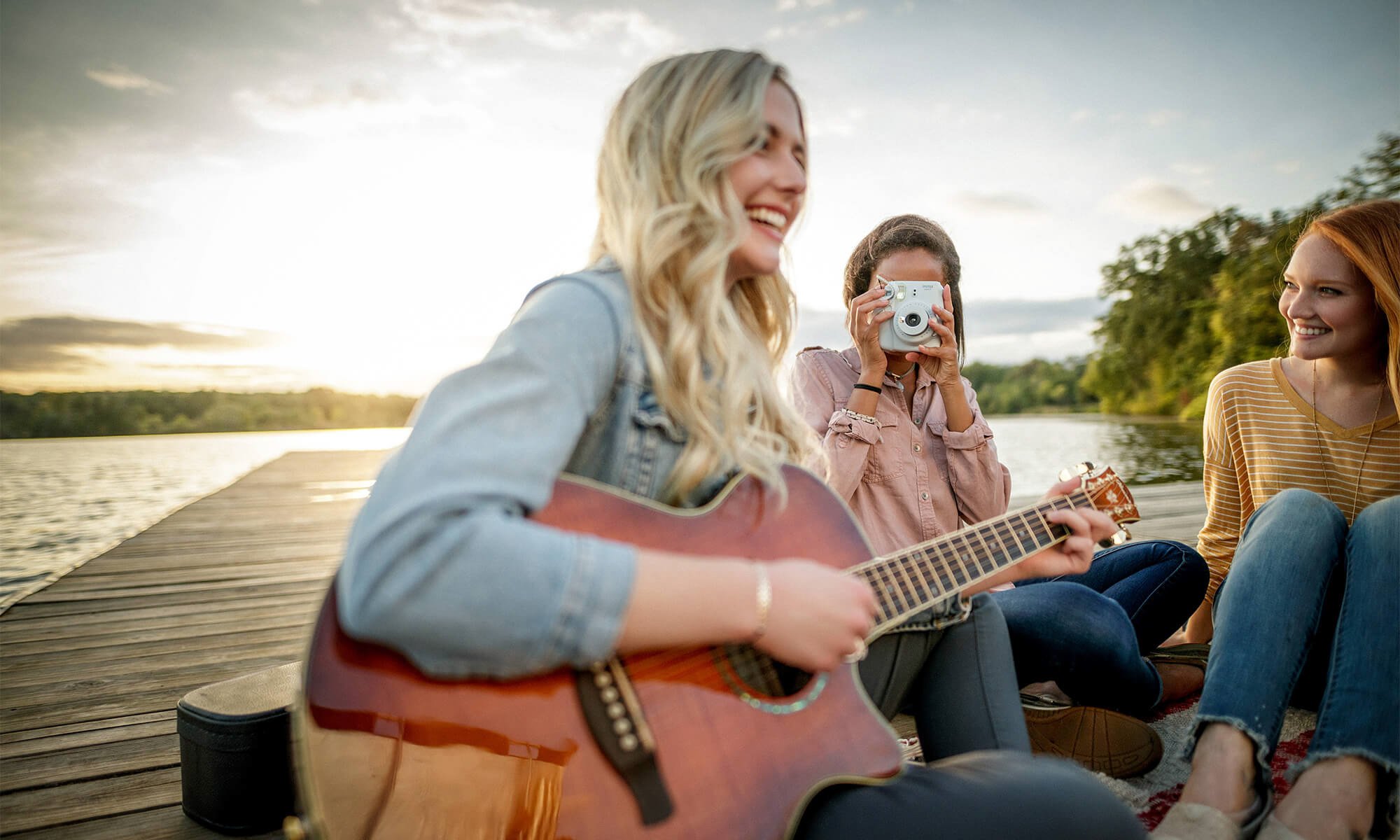 From a powerful new "Live Uncommon" brand launch and beautiful snapshots of our campus to the significant milestones and achievements of our students, faculty, and staff, Concordia has had a lot to share in 2018.
---
Concordia's Strategic Communications team has utilized social media to keep students, alumni, family, and friends in the loop, and you, our CUAA community of social influencers, have in turn helped advance the Concordia mission in powerful ways by sharing our stories with your own friends, family, and acquaintances.
You made these moments possible. Here are the Facebook, Instagram, and Twitter posts that grabbed your attention the most in 2018. Check them out, and while you're at it (you know how it goes) give us a follow!
---
Facebook
1) Live Uncommon
Concordia's new "Live Uncommon" brand platform captures the powerful message that CUAA represents through our diverse student and faculty bodies engaging in unique and extraordinary Christ-centered service to the world. The beautiful video we put up earlier this year on our FB page portrays this perfectly.
If you haven't already, watch it here!
2) School of Nursing
Followers of Ann Arbor's Facebook rightfully 'liked' and 'loved' our promotional video for our increasingly successful School of Nursing. This year, we celebrated our first class of nursing school graduates, and we can't wait to see the programs continue to grow.
Click here or on the image below to see what our nursing program is all about.
3) PA program
CUAA already claims numerous great programs and the university continues to grow, as is evidenced by our Physician Assistant Studies program, scheduled to launch in 2021.
Read all about the start of one of CUAA's newest academic offerings here.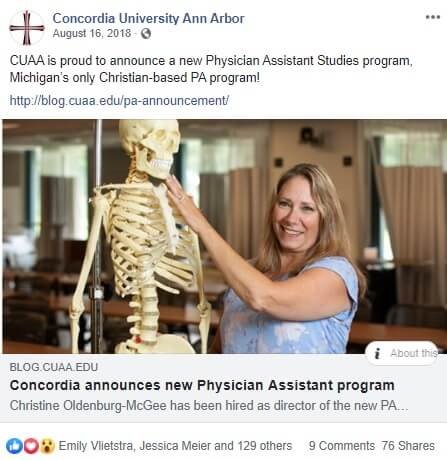 ---
Twitter
1) CIT Champs
If there's one thing to boast about among the Concordias, it's claiming the victory at CIT. Needless to say, Ann Arbor fans were happy to see the dramatic 2018 win publicized for all to see.

2) Thunder Sports Complex
We didn't officially dedicate the Thunder Sports Complex until October, but our Twitter followers were thrilled to get a sneak peak in August of the construction underway.

3) Your love remains
It's amazing the difference a couple of weeks makes in Michigan. Good thing we have something constant in our lives!
See the seasons up close here.
---
Instagram
1) Cardinal Stadium
Our sports facilities aren't only functional, they're picturesque, too!
@holadayestates stunningly captured Cardinal Stadium in this quality post.

2) The Cardinals Advance
CUAA is a very cozy place in the winter time. All the more reason for students to stick around to take Winterim courses. Concordia's greeting sign is shown in this lovely Insta post.  Commenter @lorde_lynch describes it best: "That's art (pallet emoji)". Twice in a row! The Concordia University Ann Arbor football team again secured a spot in the NAIA Football Championship Series First Round.
See on Instagram the moment school history was again made.
3) Snowy Sunday Sunsets
Not everyone likes the snow but our Insta followers seem to love it. CUAA students were welcomed back to campus for Winterim 2018 with this scene.
—
If this story has inspired you, why not explore how you can help further Concordia's mission through giving.