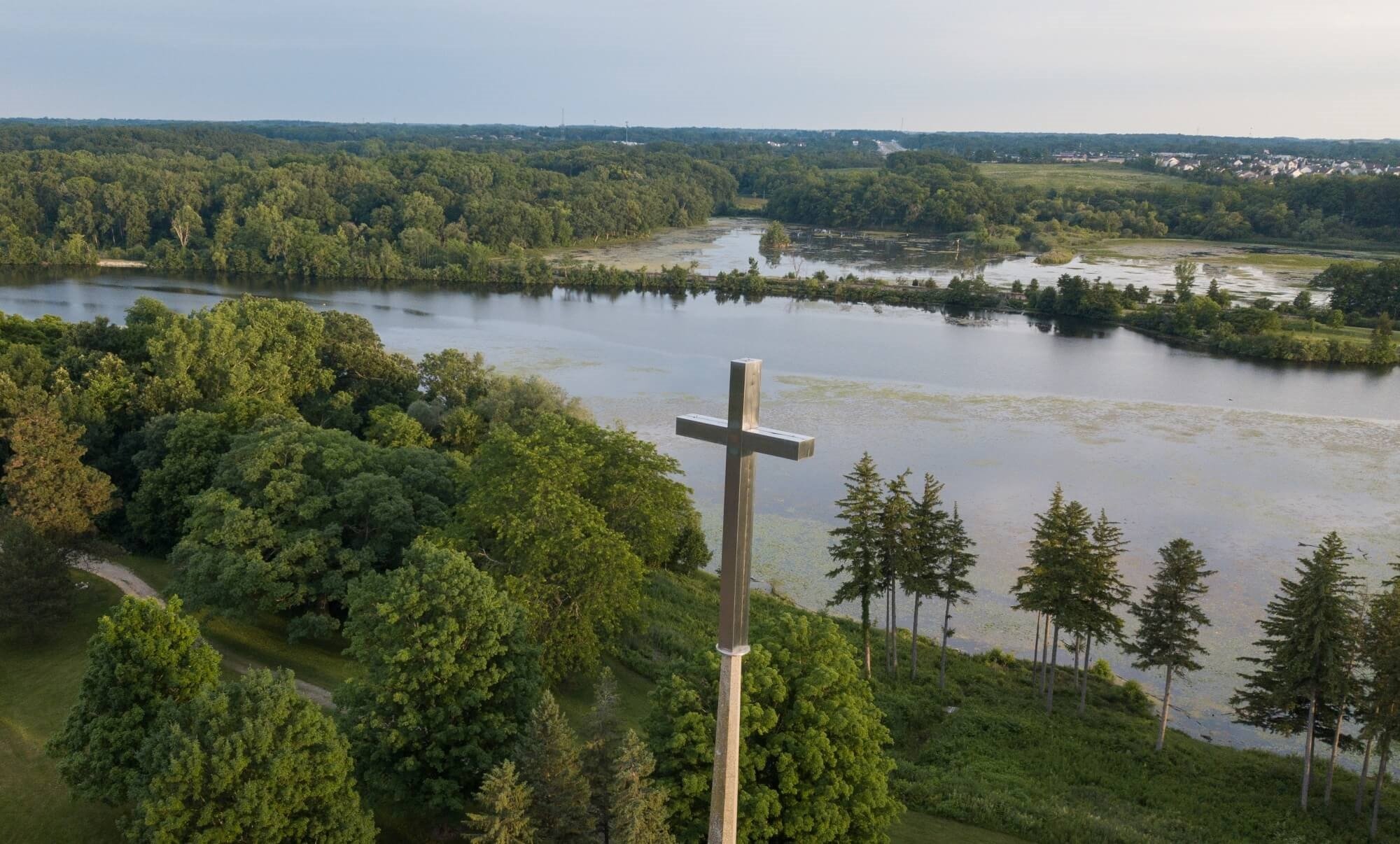 The year 2018 marked several new milestones for Concordia University Ann Arbor—from thrilling victories for Cardinal athletics to prestigious new recognitions for the university, and of course several new opportunities for students that show even greater promise to help all members grow in mind, body, and spirit for service to Christ in the Church and world.
---
With the close of the calendar year approaching, the Strategic Communications team took a moment to reflect upon the most-read news stories over the past year. The list that follows is the 10 headlines (listed in descending order) that rose to the top in 2018.
Stay connected with Concordia in 2019. Check out our news page, or follow us on Facebook, Twitter, or Instagram. If you like a story, don't forget to share it!
10.   Concordia University Ann Arbor's sim lab now includes 'the world's most advanced pediatric patient simulator'
In October, Concordia's School of Nursing added to its already impressive slate of state-of-the-art technology when it brought a new high-fidelity mannequin, Pediatric HAL, to its simulation lab. Manufacturing company Gaumard Scientific bills the new addition as "the world's most advanced pediatric patient simulator," which is no stretch to believe if you see it. Pediatric HAL can "bleed," respond to vocal prompts and follow nurses with its eyes!
---
9. Concordia football is national playoff bound for second consecutive year
It was another thrilling year for Cardinals football fans. After making university history in 2017, the team made their 2018 debut on one of their biggest stages yet to date: Tom Benson Hall of Fame Stadium in Canton, Ohio. The Cardinals football team went on complete the regular season with 9 wins and 2 losses, earning themselves a bid to the NAIA Football Championship Series First Round. The team earned their first-ever post-season win and were defeated in the second round.
---
8. Concordia University Ann Arbor continues six-year enrollment climb
When fall census numbers were released this year, the CUAA community again had something to celebrate: a record-breaking retention rate, the largest incoming class in CUAA's 55-year history, and another total enrollment record! CUAA's total enrollment is up to 1,197 students, as of fall 2018 census—a whopping 11 percent increase from last fall's total and a 60 percent increase in overall enrollment since fall 2013.
---
7. Concordia Ann Arbor students play a part in the NCAA Final Four
A headline is bound to be popular when it features such an interesting statement as this one. But it was a reality for six CUAA students. Their coveted ticket to the NCAA March Madness tournament last weekend didn't require them to compete. Instead, students in Concordia University Ann Arbor's Haab School of Business worked behind the scenes to make the weekend's events in San Antonio go off without a hitch, including a championship match-up involving CUAA's neighbor, University of Michigan.
---
6. The uncommon nurse with a passion for caretaking
La'Juan Powell captured the attention of many CUAA affiliates. A member of the Beta Class in Concordia University Ann Arbor's School of Nursing, La'Juan will graduate in spring 2019 with her Bachelor of Science in nursing—a degree she has patiently waited to pursue for 10 years.
---
5. A Manor Christmas returns to the Concordia University campus
Seeing that A Manor Christmas was voted as the second most popular place to be in Ann Arbor during it's respective weekend in 2017, it's only natural that the news of the event returning for 2018 had us all very excited. The Earhart Manor has been a part of the Ann Arbor community since its construction was completed in 1936. Guided tours of the decorated manor is just one of the activities that took place during A Manor Christmas. Other activities included a campus tree-lighting ceremony, a Festival of Trees, premium artificial pre-lit trees for sale, and a European-style Christmas market.
---
4. Concordia announces new physician assistant program
CUAA claims several great areas of study and is only expanding. Read all about the development of the new Physician Assistant program. It is very promising to see another outlet for professionals coming out of CUAA to achieve their goals of working in the medical field.
Revisit the announcement here.
---
3. Nursing's Alpha Class to graduate at inaugural CUAA December commencement
Another top news story to come out of CUAA was the students of the new Nursing Alpha program graduating together this december. On Sunday, Dec. 9, the first cohort—comprised of 39 Bachelor of Science in nursing students crossed the graduation stage to receive their diplomas. They joined 19 of CUAA's other newest alumni in the campus' inaugural mid-academic year commencement ceremony.
---
2. Concordia breaks ground on Thunder Sports Complex
With several successful sports programs, it is exciting to see new facilities and fields developed for the good of spectators and athletes. Readers were excited to see the announcement that construction was underway on the Thunder Sports Complex. The university's new competition-grade track and turf field project featuring a nine-lane competition track, designated area for field events, a pro-turf field, spectator seating, a nice exterior fence and landscaping was completed in time for this fall's sports seasons and has been enjoyed greatly since.
---
1. King Wenceslas names his successor
For the send-off of CUAA's long-reigning King Wenceslas, the Strategic Communications team felt it only right to solicit a guest writer who was intimately involved in the Boar's Head Festival productions and was able to see Dr. Neil Skov in action year after year—or at least for a few of Skov's 40 years on stage. Dr. Brian Altevogt, CUAA's director of choirs and musical director of Boar's Head, wrote a tribute to Skov that had Concordians feeling the feels. Hundreds of people engaged with the story on the CUAA news site and on social media, with more than a dozen people leaving tributary comments on Facebook in Skov's honor.
—
If this story has inspired you, why not explore how you can help further Concordia's mission through giving.