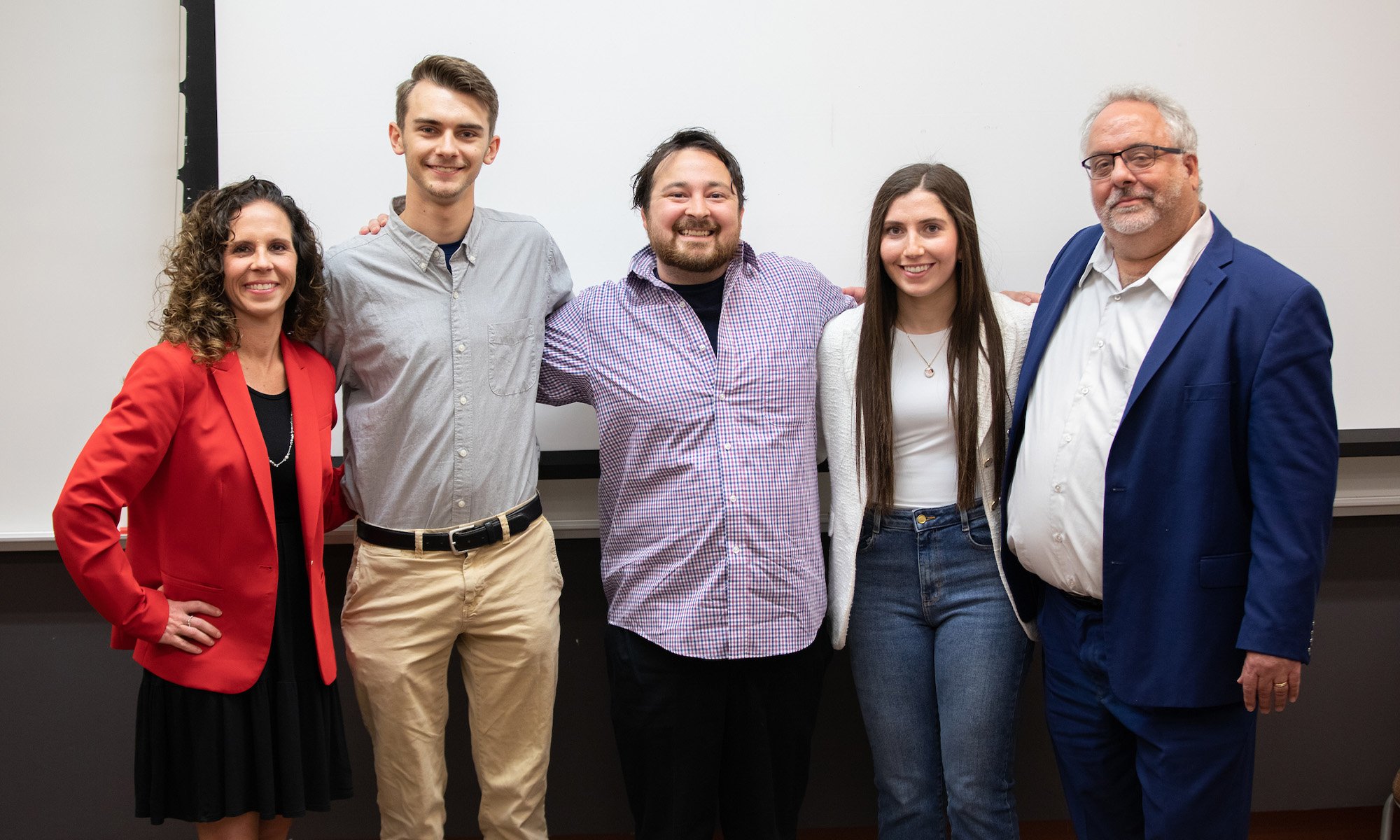 ---
CUAA students presented business pitches to a panel of venture capitalists as part of the culmination of the CULaunch program.
---
CULaunch is Concordia's annual startup pitch event where students present business ideas, inventions, and innovations to a team of judges for the chance to win seed money to start their venture. Concordia's Vice Provost of Research and Innovation Dr. Dan Sem hosted the program on the CUW campus during the fall semester, and brought the opportunity exclusively to CUAA students, faculty, and staff during the spring semester.
Employees and students at Ann Arbor had the opportunity to compete to win up to $2,000 in seed funding for their innovation. The pitch competition took place May 9.
Participants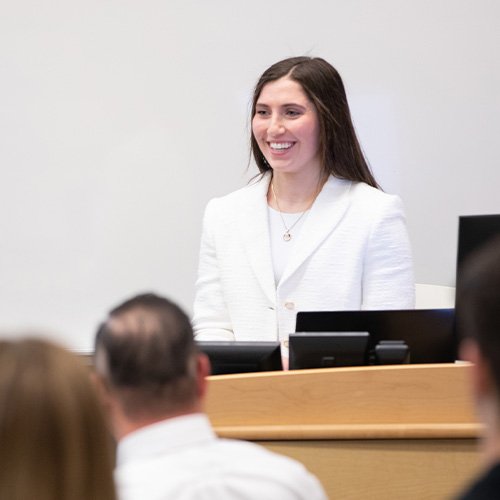 Angelina Haisha (winner) | God Above All 8:12
Christian clothing company
God Above All 8:12 is a family-owned Christian clothing company that seeks to honor the memory of CUAA student Angelina Haisha's father, Steve Haisha. Steve died in June 2020 after a 15-month battle with Multiple Myeloma. Angelina is pursuing her bachelor's in marketing and a minor in sport and entertainment business while at CUAA. She plans to graduate in 2024. Angelina says of her father:
"He fought cancer for a total of 15 months while maintaining a positive attitude. Despite his suffering, he positively impacted the lives of others by putting God Above All things."
Steve's birthday falls on December 8. She chose to include a reference to a scripture passage (John 8:12) in her company's title as a nod to his birthday. John 8:12 reads: "I am the light of the world, whoever follows me will never walk in darkness but will have the light of life." Angelina says her father exemplified this passage through his Christian witness.
Her company offers faith-based messaging and designs that allow individuals to express their faith through what they wear. The company prioritizes high-quality materials and stylish designs. Angelina partnered with her brother to build the company. The siblings seek to build a community around their products by providing social media platforms. Through social engagement, customers will have a space to express their faith.
Additionally, in honor of Steve, and in an effort to continue the fight against cancer, a portion of their sale proceeds will be donated to Saint Jude Children's Research Hospital.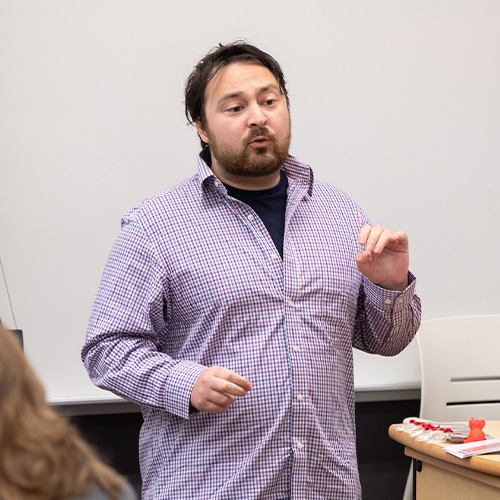 Arda Centinel | Bloomlife
Cannabis technology platform
Alexander (Arda) Centinel graduated this month with his bachelor's in psychology. His pitch involved Bloomlife, an app that optimally matches patients and caregivers with master growers. Patients may find need for the app due to myriad reasons: not having the space required to grow or the knowledge, or needing to find a reputable/reliable product in a competitive marketplace. The main objective is to shine a light on overlooked cannabis groups. The goal is to help patients have the best product and services for their needs.
Bloomlife is an app that optimally matches patients, caregivers, and growers with master growers. Patients may do this due to not having the space required to grow or not having the knowledge or myriad other reasons. The main objective is to shine light onto overlooked cannabis groups and help those in need to have the best product and services for their needs.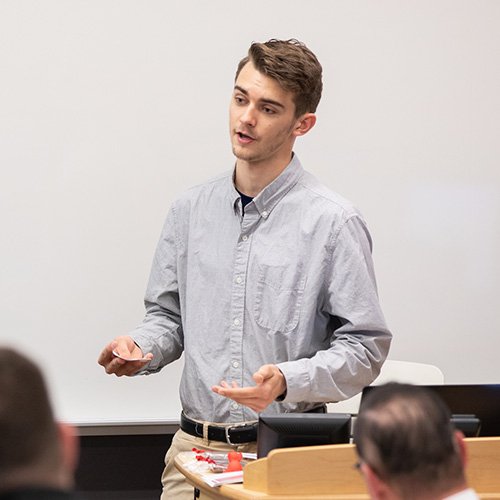 Caleb Etheridge | Etheridge Electronics
Computer refurbishing business
Caleb Etheridge, a freshman general business student at CUAA, pitched Etheridge Electronics. The company offers refurbishment, repair, and reconstruction services for computers. The company is dedicated to delivering the technology people need at an affordable price. Caleb seeks to trim "obscure prices" and lessen e-waste by refurbishing retired computers and giving them a new life.
As Caleb describes: "Today's modern-budget computers tend to carry a high price tag for the delivered performance. I want to deliver computers that produce identical, if not higher quality, performance than their budget counterparts at just a fraction of the price."
---
Want in?
The Haab School of Business at CUAA offers a complete range of business education programs and degrees including associate and bachelor's degrees, licensure, and certifications for undergraduate and accelerated adult students. Graduate programs include the highly ranked Master of Business Administration (MBA) degree, along with master's in Leadership, Accountancy, Business Analytics and a Doctor of Business Administration.
---