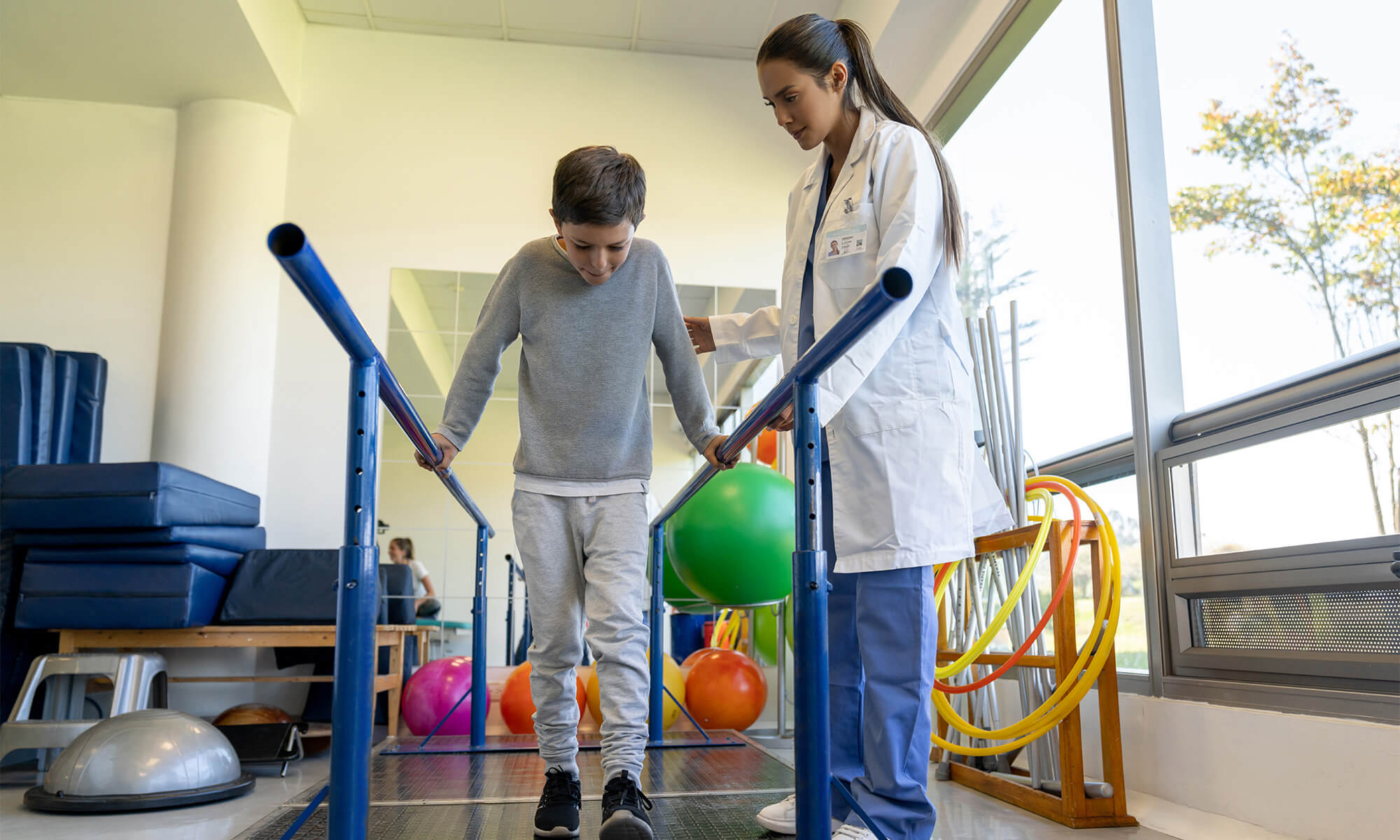 ---
CUAA's Doctor of Physical Therapy (DPT) education program has recently been granted Candidacy for Accreditation by the Commission on Accreditation of Physical Therapy Education (CAPTE). This milestone achievement allows the department and university to proceed with the enrollment of the inaugural cohort; this class commences in Fall 2023.
---
Integrating faith and healthcare
The faculty and staff are hard at work finalizing an onboarding program, which will launch in June for those students matriculating this fall. The onboarding program is designed to prepare students to understand the concepts and activities that make this curriculum unique.
The DPT Education program embodies the mission of Concordia University helping students develop in mind, body, and spirit for service to Christ in the Church and in the World. The DPT curriculum integrates a framework that supports not only the acquisition of foundational knowledge but prepares the learner to excel in problem-solving, critical thinking, and communication in the healthcare world.
This skill set will prepare learners to successfully manage patients within a dynamic healthcare environment. These future healthcare workers will transition to professional practice as Christ-centered practitioners prepared to serve others effectively and holistically.
A variety of learning experiences
The curriculum is delivered using contemporary teaching practices through a flipped classroom model. Students will complete assigned readings and video lectures prior to classroom meetings to be prepared to engage in dynamic learning experiences.
Examples of these experiences are case-based problems, Socratic debates, interprofessional experiences, and skills checks. The curriculum incorporates opportunities for students to work collaboratively with other health profession students.
How to apply
The DPT program admits twenty-eight students annually in the fall semester. The last interview session for applicants seeking enrollment this fall will be held Wednesday, May 31, 2023. For prospective students interested in enrolling in Fall 2024, the application opens June 15, 2023.
Applicants are invited to submit application materials to Concordia University Ann Arbor through the Physical Therapy Central Application Service (PTCAS), found here. Additional information about the program can be found on the Concordia University Ann Arbor Doctor of Physical Therapy Program website.
Accreditation details
Effective April 25, 2023, Concordia University Ann Arbor has been granted Candidate for Accreditation status by the Commission on Accreditation in Physical Therapy Education (3030 Potomac Ave., Suite 100, Alexandria, Virginia 22305-3085; phone: 703-706-3245; email: accreditation@apta.org). If needing to contact the program/institution directly, please call (734) 995-7431 or email hailey.waryas@cuaa.edu.
Candidate for Accreditation is an accreditation status of affiliation with the Commission on Accreditation in Physical Therapy Education that indicates the program may matriculate students in professional courses. Achievement of Candidate for Accreditation status does not assure that the program will be granted Initial Accreditation.
---
Want in?
We are committed to developing healthcare professionals who have a sound foundation in movement science and are prepared for safe, autonomous, and ethical practice as physical therapists within a changing healthcare environment. Click on the link below to learn more.
---
—Dr. Sheena Long, PT, ATC, is the director of CUAA's DPT Clinical Education and is an assistant professor of the Doctor of Physical Therapy program within the School of Health Professions.