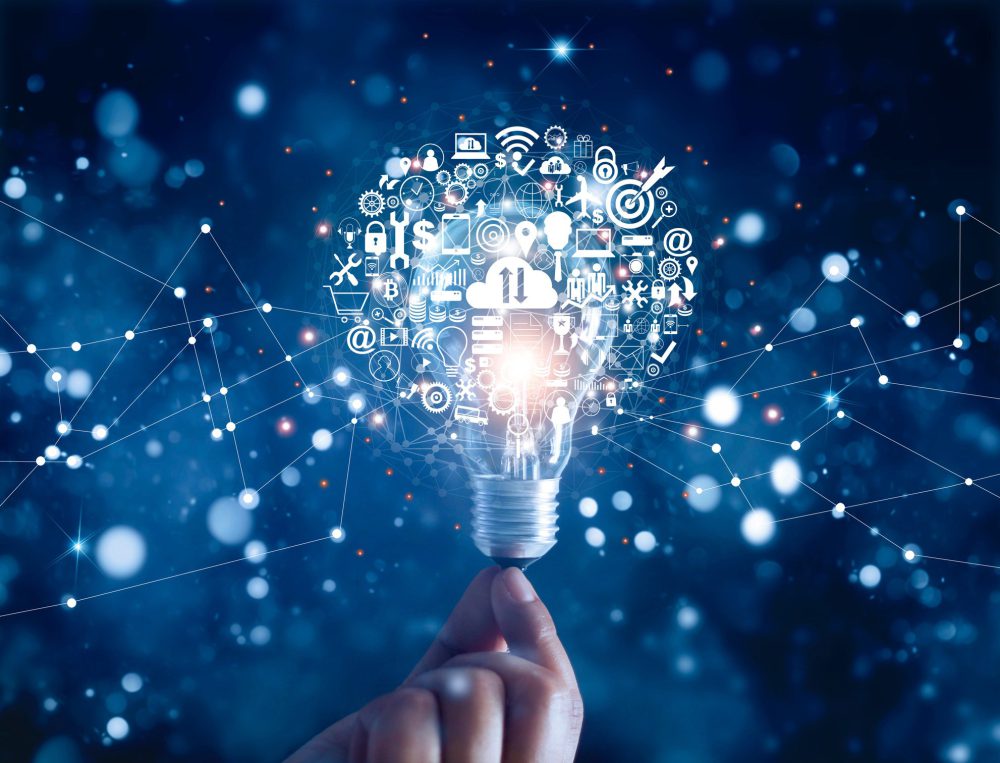 Concordia University prioritizes staying current with the latest trends in the subjects we teach. In line with this commitment, Dr. Angela Belz and Professor Beth Heiss recently engaged in the iMotions Boot Camp and Certification program. This immersive learning opportunity equipped them with advanced skills and knowledge, empowering them to enhance their teaching and contribute even more effectively to our academic community.
What is iMotions?
iMotions, an IT company, focuses on developing software for human behavior research. Their cutting-edge software delves into the complexity of human emotions and studies the subtle nuances of behavior. Employing advanced technology like Eye Tracking and Facial Expression Analysis, iMotions ensures a full understanding of the impact of human perception and behavior.
This knowledge serves as a valuable aid for guiding research initiatives, product development, and organizational strategies in a rapidly evolving landscape. To oversimplify it, iMotions helps companies reimagine their business through real-life emotional responses.
Human Behavior Research Bootcamp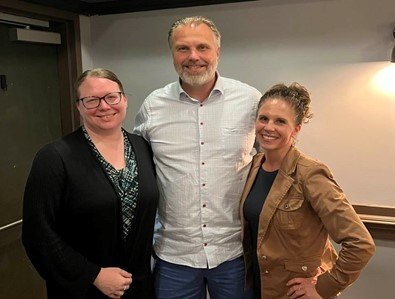 To gain further insight into Human Behavior, Dr. Belz and Professor Heiss, dove into training to earn a certification in Human Behavior Research.
The boot camp consisted of lectures and demonstrations. Some of the demonstrations included eye-tracking, EEG technology, heart rate monitoring, facial coding and analysis, and virtual reality.
In the remaining time, they got to create a study using the iMotions platform and pilot this study. Throughout the experience, participants formed groups to develop, test, and refine their studies.
Dr. Belz and Professor Heiss collaborated with neuroscientists, data analysts, and researchers from various universities and industries worldwide. Throughout the experience, they gained valuable insights and feedback for the study design. On the final day of the training, each group presented their respective findings.
Research Study
Before starting their group study, they attended a study draft for a start-up company. The company uses autogenic training via a mobile application to help customers reduce stress and improve sleep and performance. There has been extensive research on the usefulness of autogenic training, but most of the studies involved self-reported metrics.
Within this study, they used two self-reported surveys: The Perceived Stress Scale-10 (PSS-10) and the Athlete Sleep Screening Questionnaire. The start-up aims to investigate whether biometric data can corroborate the self-reported evidence found in the literature, with a particular focus on GSR (Galvanic Skin Response) and heart rate activity.
What does this mean for CUWAA?
CUWAA reaps several benefits from this training, including:
On-Campus Experts
There is now a professor certified in Human Behavior Research who can help lead biometric studies in both Ann Arbor and Wisconsin. Furthermore, they have a better understanding of the time and labor involved in building studies, finding participants, cleaning the data, studying the data, and the nuances of each biosensor.
Partnerships
The start-up company is moving forward with a potential CU Ventures partnership and associated study on the CUW campus. The study will take place in the Fall of 2023 using CUW student-athletes as subjects.
These students will be exposed to biometric research as subjects and have access to this beneficial autogenic training for free. This has been shown to have benefits to sleep, anxiety, athletic performance, and overall mental health.
Staying Ahead
Biometric research and neuromarketing are still in their early phases of development. There are only a few neuromarketing labs across the country. CUWAA aims to impart this distinctive skill set to our students, enhancing their marketability within their respective industries. This provides a skill set that will equip graduates with an advantage in the job market.