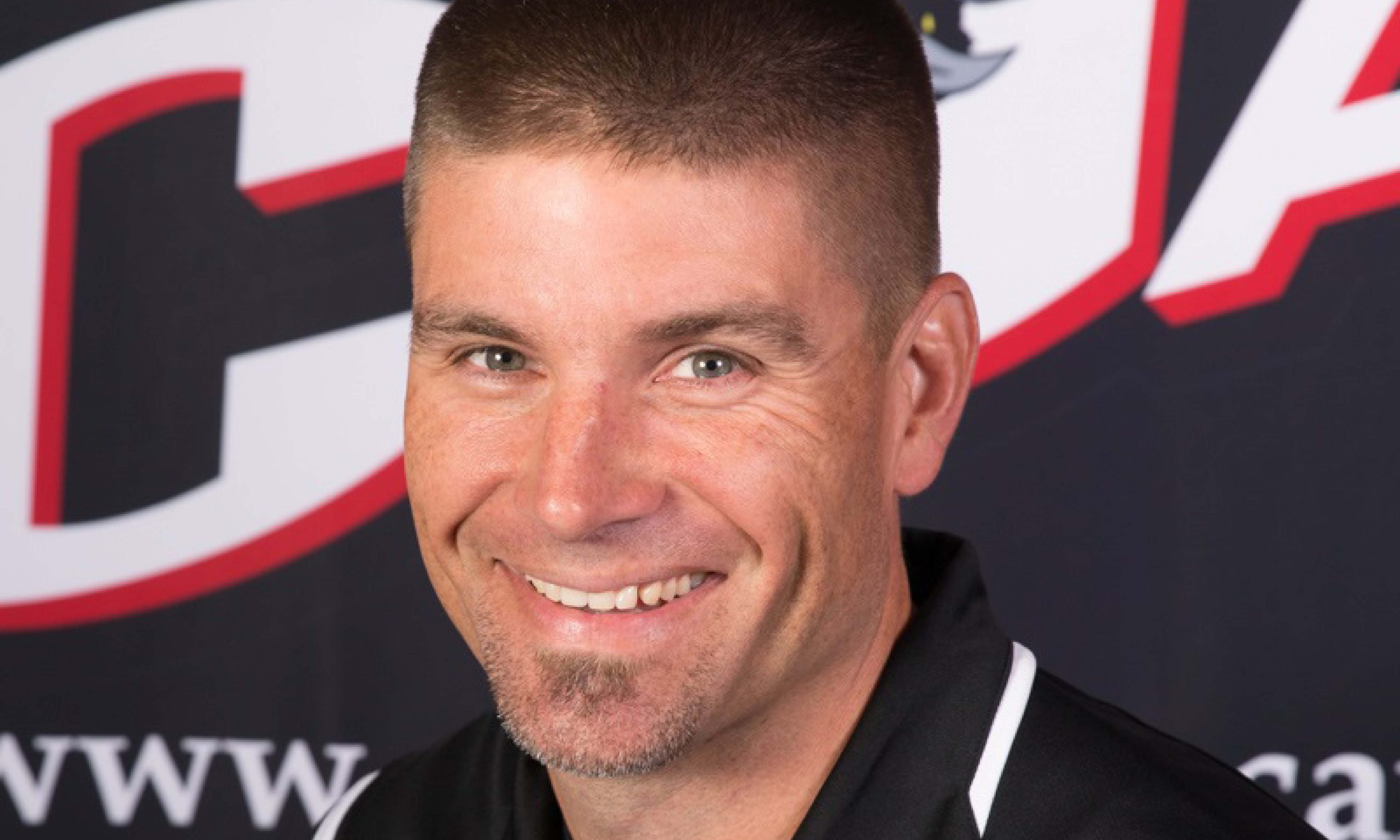 ---
Get to know Director of Athletics Lonnie Pries!
---
Pries has been at CUAA for twelve years. Before his work as Director of Athletics at CUAA, he was a Head Football Coach at CUAA and at Concordia Chicago. He also was a counselor, student activities director, and head football coach at Milwaukee Lutheran High School, and a teacher, athletic director, and head football and basketball coach at St. John Lutheran in Ocala, FL. Take a moment to get to know some of the lesser-known facts about Lonnie Pries with this quick Q&A!
Lonnie Pries
Director of Athletics
What is one food you'd never be able to give up?
Pretzels, peanut butter, and chocolate
Do you have a favorite holiday?
Christmas
What's the phone app you use most?
Bible app
What's your love language?
Physical touch
What's your most prized possession?
Hard copy calendar
Do you collect anything? Or do you have any unique hobbies?
Rocks, shells, playing cards from places we visit
What's something an outsider would be surprised to know about your job?
100 CUAA students have been baptized over the past 10 years
What's the best piece of advice you've ever received?
Some people watch what happens, some wonder what has happened, some make things happen – which one am I? Be someone who makes things happen.
Who was the first person to make you feel welcome at Concordia?
Sue Kratko
Your favorite "brag" about your hometown (either your birth home or where you currently live).
Milwaukee, WI – Brewers, Bucks, Packers!
What excites you most about your work at Concordia?
Seeing the Spirit at work on this campus.
---
Want in?
Concordia University Ann Arbor is a Lutheran higher education community committed to helping students develop in mind, body, and spirit for service to Christ in the Church and the world. Click on the link below to learn more.
---