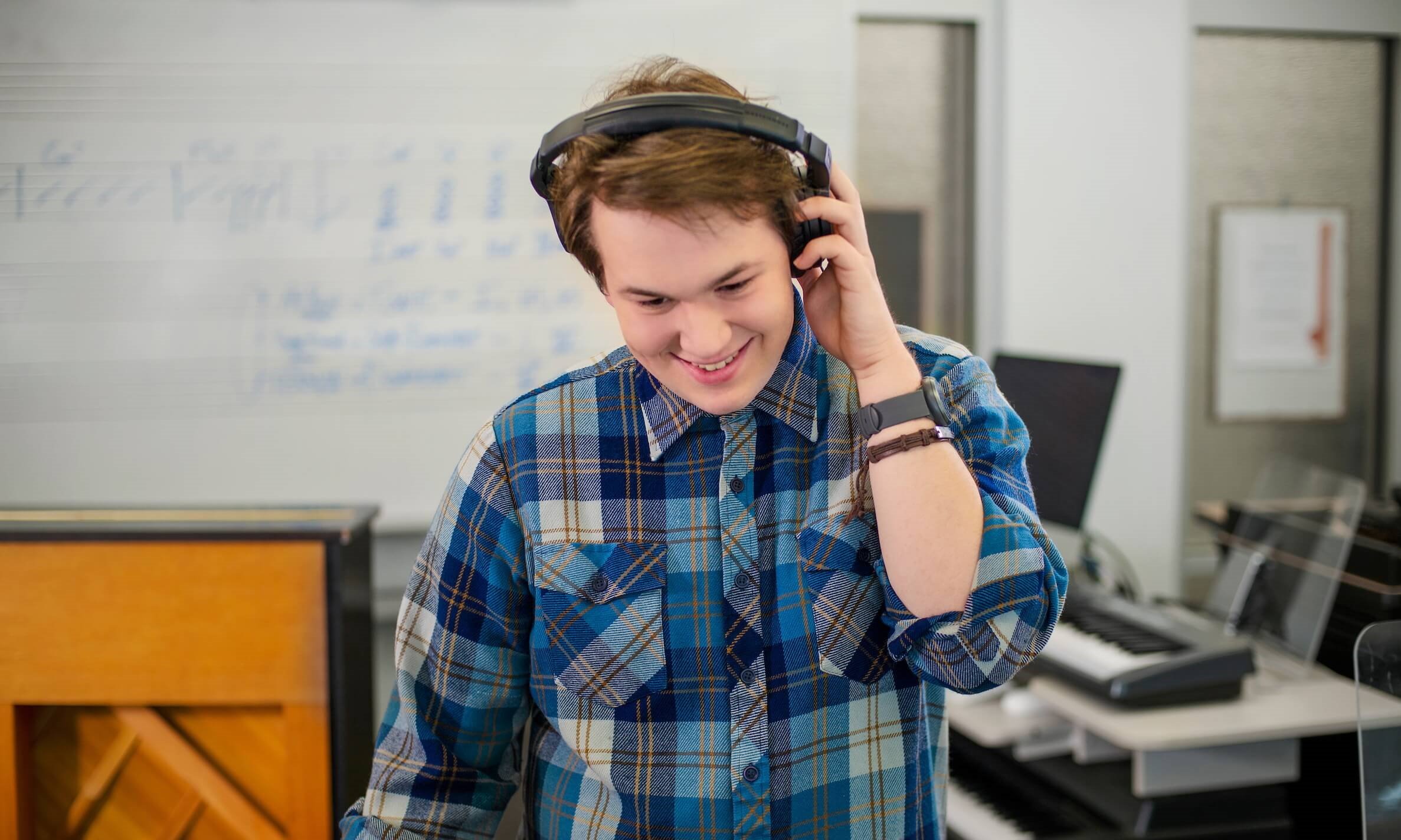 The Concordia University Ann Arbor Kreft Arts Program presents a year-long residency with Fifth House Ensemble dedicated to the practice of Deep Listening.
---
This series of online workshops is open to the entire CUAA community, including students, faculty, staff, students, and other Kreft Arts Program supporters. There are three workshops scheduled for October 2020, and another 10 workshops throughout the spring 2021 semester.
Deep Listening is a practice that provides a space for intentional reflection, which feeds into our writing and composing practices.
Writers, musicians, actors, artists, photographers, and more are encouraged to attend.
In this time of added stress, anxiety, and uncertainty, Deep Listening can lead to peace, reflection, and fun through listening, moving, and sounding exercises. Visit Fifth Harmony Ensemble's project page for Deep Listening to learn more.
Fall dates for Deep Listening workshops with CUAA
Below are the scheduled events for the fall 2020 semester. All events take place on Thursdays at 6 p.m. EST.
October 1: Introduction to Deep Listening
October 8: Writing Text Scores
October 22: Implementing and Evaluating Deep Listening on Digital Platforms
Who should attend?
This event is sponsored by the Kreft Arts Program, allowing it to be delivered at no cost members of the CUAA community interested in learning more about the Deep Listening practice. All are welcome, including students, faculty, staff, alumni, or otherwise.
More fall 2020 Kreft Arts events
In addition to the Deep Listening residency, the Kreft Arts Program is presenting the following events this fall:
Now through Dec. 4: Photo Voices: Capture your Concordia Experience
November 10: Stephanie Land, New York Times best-selling author
The Kreft Arts Program at Concordia University Ann Arbor strives to inspire the artistic, intellectual, and creative experiences of our students and community. The program includes art exhibitions, concerts, lectures, dance performances, book reviews, and theatrical performances by artists from around the world and from Concordia's own student body and faculty. These experiences are embedded in our Concordia University curriculum to further support students as they develop in mind, body and spirit.
— Rachel Thoms served on Concordia University's Strategic Communications team from 2015-2022. Any inquiries about this story can be sent to news@cuaa.edu.
If this story has inspired you, why not explore how you can help further Concordia's mission through giving.