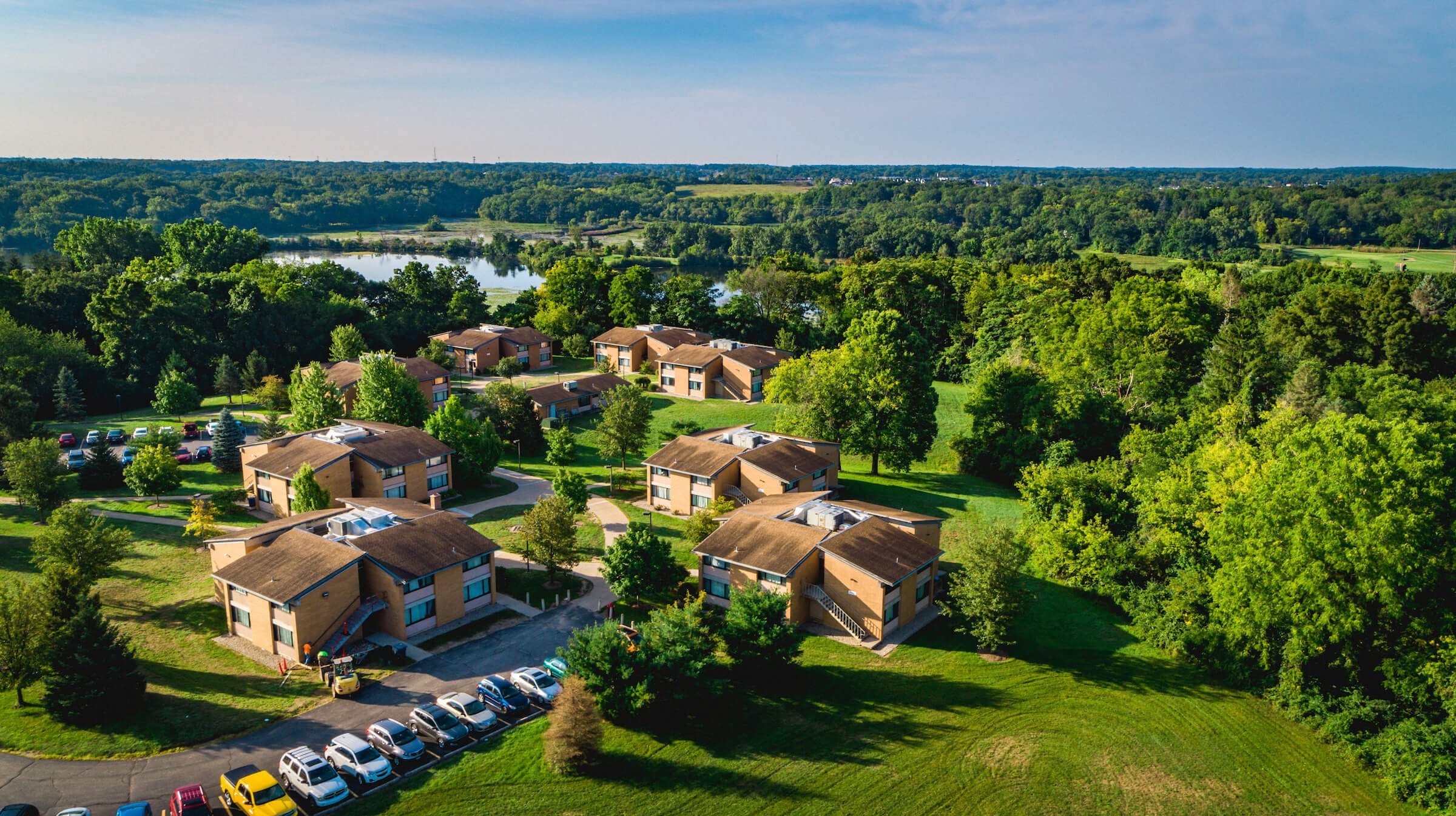 ---
Concordia University Ann Arbor has 16 residence halls, each one named after a person in the Bible. Get to know the people behind the names.
---
RELATED: CUAA's residence halls were made for community
RUTH
Name meaning: "compassionate friend"
Known for: After her husband dies, Ruth makes the unconventional decision to stay with her mother-in-law, Naomi, instead of returning to her birth family to remarry. Together, they travel to Naomi's hometown. Ultimately, Ruth earns the respect and favor of Boaz, who happens to be a "kinsman redeemer" for Naomi's family line. A kinsman redeemer had the obligation to help a family member out of poverty or danger. In so doing, the individual would "redeem" them from destitution. Boaz marries Ruth, and it's a beautiful love story. They go on to bear Naomi's first and only grandchild, Obed, who eventually becomes the grandfather of King David.
Where you can find her: The book of Ruth
What we can learn from Ruth: Ruth demonstrated unwavering loyalty to her mother-in-law. It didn't make rational sense for Ruth to remain with Naomi after her husband died. But Ruth's decision ultimately saved Ruth from destitution. She sacrificed for her mother-in-law in a manner that is incredibly admirable.
Famous phrases: Ruth says to Naomi: "For where you go I will go, and where you lodge I will lodge. Your people shall be my people, and your God my God. Where you die I will die, and there will I be buried. May the Lord do so to me and more also if anything but death parts me from you." —Ruth 1:16
JONATHAN
Name meaning: "God has gifted"
Known for: Jonathan's father was King Saul, who had major jealousy issues with Jonathan's best friend David. King Saul was not the type of guy you wanted on your bad side either. His feelings toward David manifested in violence, slander, and even murder attempts. Jonathan walked a very fine line of honoring his father while protecting his dear friend. He famously jeopardized himself to save David's life.
Where you can find him: 1 & 2 Samuel
What we can learn from Jonathan: Jonathan and David's relationship is held up as the prime example in Scripture of a godly friendship. You could argue that it was Jonathan who had the more difficult role in the friendship. Initially, it was Jonathan who had to bear the brunt of sacrifice. He put his relationship with his father and his own safety on the line for his friend. But David later repaid Jonathan's loyalty and intrepidity by vowing to protect Jonathan's family line even after Jonathan passed away.
Famous phrase: Jonathan said to David: "Go in peace, because we have sworn both of us in the name of the Lord, saying, 'The Lord shall be between me and you, and between my offspring and your offspring, forever.'" —1 Samuel 20:42
DAVID
Name meaning: "beloved"
Known for: He battled and defeated Goliath. He was one of the first kings to reign over the united kingdom of Israel and Judah. He was one of Israel's greatest leaders, contributing largely to the book of psalms. He came from the same city that Jesus later was born in.
Where you can find him: 1 and 2 Samuel, many of the Psalms are also attributed to him
What we can learn from David: David was a man "after God's own heart" (1 Sam. 13:14) meaning that he listened and obeyed God all throughout his life. He wasn't perfect but he committed and recommitted himself to God; he repented for his sins and turned back to God for help in all things. David knew God's Word well and was able to interpret God's will and live it out.
Famous phrase: "The Lord is my shepherd; I shall not want. He maketh me to lie down in green pastures: he leadeth me beside the still waters. He restoreth my soul: he leadeth me in the paths of righteousness for his name's sake." —Psalm 23
REBEKAH
Name meaning: "to tie or secure"
Known for: She was the wife of Isaac, the miracle son of Abraham's old age. She became the mother of twin boys, Jacob and Esau.
Where you can find her: Genesis
What we can learn from Rebekah: Isaac and Rebekah's marriage is not only built on love but on faith. Rebekah was loyal, faithful, and kind but she did make mistakes. However, God's will still prevailed over all and Abraham's line was continued through the sons of Rebekah and Isaac.
Famous phrase: "So they called Rebekah and asked her, 'Will you go with this man?' 'I will go,' she said." —Genesis 24:58
MIRIAM
Name meaning: "bitter" or "beloved"
Known for: When Pharaoh issues a decree that all Hebrew baby boys be killed, Miriam has a crucial storyline. She watches over her infant brother, Moses, as he floats down the Nile to escape execution. And when Pharaoh's daughter finds Moses, Miriam bravely steps up to volunteer her mother to raise him until he can be weaned. She's present throughout Moses' "career": as he leads the Israelites through the parted waters of the Nile and as they wander in the desert for decades. She is one of only a handful of women in the Bible called a prophetess.
Where you can find her: Exodus
What we can learn from Miriam: Miriam is a portrait of godliness and faithful service to the Lord. She teaches us lessons such as trusting in God, being brave, and using the gifts we have been given by God in his service.
Famous phrase: Miriam sang to them: "Sing to the Lord, for he is highly exalted. Both horse and driver he has hurled into the sea." —Exodus 15:21
HANNAH
Name meaning: "grace" or "favor"
Known for: Hannah famously struggled for years with infertility. She was incredibly grieved by it and even endured mockery because of it. One day at the temple, she prayed to the Lord; she promised to return her child to Yahweh if He would bless her with a son. The Lord blessed her with Samuel, and Hannah kept her word. Samuel grew up in the temple under the care of Eli the priest and went on to do great things for the Lord. And God blessed Hannah with additional children.
Where you can find her: 1 Samuel 1 & 2
What we can learn from Hannah: How to suffer with grace and honor
Famous phrase: "My heart exults in the Lord; my horn is exalted in the Lord. My mouth derides my enemies, because I rejoice in your salvation. …" —1 Samuel 2
SARAH
Name meaning: "princess of the multitude"
Known for: Sarah was yet another biblical woman who suffered infertility. Sarah's barrenness lasted until she was 90 years old. She famously laughed aloud in disbelief when she overheard news from the Lord that she would finally conceive. But God can do anything. Sarah gave birth to Isaac, who carried on the family line and fulfilled God's promise to Abraham that his descendants would be as numerous the "stars of heaven and as the sand that is on the seashore."
Where you can find her: Genesis 12, 13, 21
What we can learn from Sarah: Even through incredible circumstances, God keeps His promises. God's timing is perfect.
Famous phrase: "God has made laughter for me; everyone who hears will laugh over me." —Genesis 21:6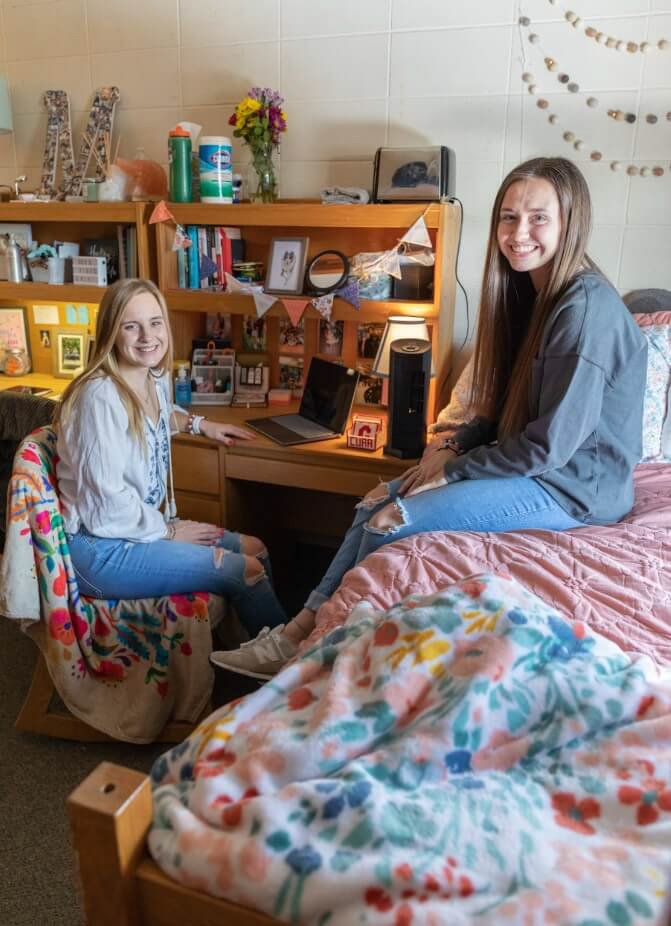 ESTHER
Name meaning: "star"
Known for: Esther, a Jewish woman living in Persia, finds favor with the king and becomes queen. When she catches wind of a plot to annihilate the Jews, she appeals to the king to save her people from destruction.
Where you can find her: The book of Esther
What we can learn from Esther: Esther literally risked her life to save her people from destruction. Such a request to the king could have meant her execution, but she boldly spoke up and saved God's people.
Famous phrase: "If I have found favor in your sight, O king, and if it please the king, let my life be granted me for my wish, and my people for my request." —Esther 7:3
STEPHEN
Name meaning: "crown" or "garland"
Known for: Stephen was a Hellenistic (Greek-speaking) Jew, one of the seven men appointed as a leader in the early Christian church in Jerusalem. After some lies were spread and false accusations made against him, he made a passionate, scripture-based speech defending his faith in Jesus and accusing his own accusers of betraying God. He was then stoned to death, becoming the first Christian martyr.
Where you can find him: Acts 6 & 7
What we can learn from Stephen: Stephen has become a model of Christian bravery, willing to defend his faith and trust in God even in the face of his own violent death.
Famous phrase: "And as they were stoning Stephen, he called out, 'Lord Jesus, receive my spirit.' And falling to his knees he cried out with a loud voice, 'Lord, do not hold this sin against them.' And when he had said this, he fell asleep." —Acts 7:59-60
PAUL
Name meaning: Once known as Saul (which means "prayed for" in Hebrew), the Apostle Paul began using the Latin version of his name (which means "small" or "humble") on his missionary journeys to the Roman world.
Known for: After Jesus Himself, Paul is perhaps the most significant figure in the New Testament. He wrote what are now known as the "Pauline Epistles" (Romans, Galatians, Ephesians, etc.) and became the most influential Christian evangelist in history.
Where you can find him: Paul makes his first appearance, as "a young man named Saul," in Acts 7:59, at the stoning of Stephen. He becomes a Jesus follower after meeting the risen Christ on "the Road to Damascus" in Acts 9. He is first referred to as Paul in Acts 13:9.
What we can learn from Paul: Saul/Paul was once a murderous persecutor of Christians. After his encounter with Jesus, he became Christ's most passionate advocate and defender. Among many other things, Paul shows us that no one is beyond the reach of Christ's transforming power through the Holy Spirit.
Famous phrase: Paul wrote many of the New Testament's most famous passages, such as, "And we know that for those who love God all things work together for good, for those who are called according to his purpose." —Romans 8:28
LUKE
Name meaning: "Light-giving"; a shortened version of the Latin name Lucas.
Known for: Luke (sometimes known as "Luke the Evangelist" or "Saint Luke") was a physician, an early follower of Christ, and a disciple of Paul who wrote a historical account of the life of Christ, now known as the Gospel of Luke. He also wrote the book of Acts, or "The Acts of the Apostles."
Where you can find him: In addition to being the author of Luke and Acts, Luke is mentioned by name in Colossians 4:14, 2 Timothy 4:11, and Philemon 1:24, as an associate of Paul.
What we can learn from Luke: Luke's writing is characterized by literary excellence and historical detail, encapsulating Christ's life from birth to ascension to heaven. It is the only Gospel written by a gentile, reinforcing the idea that the Law and Gospel of Christ were meant for the entire world, not just the Jewish community.
Famous phrase: "And in the same region there were shepherds out in the field, keeping watch over their flock by night. And an angel of the Lord appeared to them, and the glory of the Lord shone around them, and they were filled with great fear. And the angel said to them, 'Fear not, for behold, I bring you good news of great joy that will be for all the people. For unto you is born this day in the city of David a Savior, who is Christ the Lord.'" —Luke 2:8-11
TIMOTHY
Name meaning: "God's honor" or "honored by God"
Known for: The son of a Greek father and Jewish mother, Timothy became a close associate and disciple of Paul. He accompanied Paul on many of his missionary journeys, and stayed behind in Ephesus to help care for the growing church there.
Where you can find him: Timothy was the recipient of two of Paul's biblical epistles, now known as First and Second Timothy, and is mentioned by name several times in the book of Acts. Paul also mentions Timothy as a "co-sender" in six other epistles (2 Corinthians, Philippians, Colossians, 1 & 2 Thessalonians, Philemon).
What we can learn from Timothy: By faithfully serving Paul, Timothy was a faithful servant of Christ, always willing to put the needs of his calling ahead of his own desires. In the face of church conflict, he remained true to his convictions and helped Paul stand firm against heresy and false teaching.
Famous phrase: In the greeting to 1 Timothy, Paul refers to him as "my true child in the faith" (1 Timothy 1:2).
SILAS
Name meaning: "forest" or "wood"
Known for: Silas is identified as one of the "leading men among the brothers." He was a fellow missionary with Paul and later, Peter the Apostle. He traveled throughout present-day Europe and minor Asia spreading the Gospel.
Where you can find him: Acts, 2 Corinthians, 1 & 2 Thessalonians, 1 Peter
What we can learn from Silas: The work Silas undertook helped change lives for the eternal. Even when he was met with persecution and imprisonment, he praised God. His praise and actions in the midst of hardships served as a witness to many.
Famous phrase: "Paul, Silas and Timothy, To the church of the Thessalonians in God the Father and the Lord Jesus Christ: Grace and peace to you." —1 Thessalonians 1:1
BARNABAS
Name meaning: "son of encouragement"
Known for: Barnabas was an early leader in the church. The Bible identifies him as "a powerful evangelist". Soon after Christ's crucifixion, he sold all his property and gave the proceeds to the church. He established the church in Antioch and worked alongside Paul for a period.
Where you can find him: Acts, 1 Corinthians
What we can learn from Barnabas: Barnabas' birth name was actually Joseph. The disciples gave him the name Barnabas, which is an indication of his exceptional giftedness when it came to encouraging others.
Famous phrase: "[Barnabas] was a good man, full of the Holy Spirit and of faith. And a great many people were added to the Lord." —Acts 11:24
TITUS
Name meaning: "title of honor"
Known for: He is the namesake of a book of the BibleT; however, he is not responsible for writing it. Rather, the Book of Titus contains letters from the Apostle Paul to Titus, who was a Gentile who came to faith. Titus went on to become a Christian missionary and leader in the church. He accompanied Paul on his missionary journey for a period.
Where you can find him: Galatians, Acts, 2 Corinthians, Titus
What we can learn from Titus: The Bible specifically notes that, despite the difficult situation in Corinth, Titus returned "with much enthusiasm and on his own initiative" (2 Corinthians 8:16-17). His zeal for the Lord's work was evident, even as he endured hardships and persecution.
JOHN MARK
Name meaning: The Bible never actually refers to someone named "John Mark" but instead to "John, also called Mark"; the name means "Yahweh is gracious"
Known for: John Mark is arguably the most elusive on this list, yet he is nevertheless an important Christian figure. Scholars widely believe him to be the author of the Gospel of Mark. Beyond his writing, there aren't many details about his life recorded in the Bible. We know that he was a companion of Paul and Barnabas (he accompanied the two on their first missionary journey). His first mention identifies him as the son of a wealthy woman named Mary (not the mother of Jesus). And he is the sole author of a Gospel who was not an eyewitness to his accounts. Instead, John Mark is thought to have recorded the Apostle Peter's experiences.
Where you can find him: Behind the words of the Gospel of Mark, and mentioned in Acts 12, Colossians 4, and various other passages
What we can learn from Mark: Mark literally gives us the playbook, or chapter, so to speak on how to evangelize!
Famous phrase: The Gospel of Mark is perhaps more famous for what wasn't said. The shortest of all the Gospels, it omits an account of Jesus' birth as well as any narrative of Jesus' appearances after his death and resurrection. Even so, the book is known and appreciated for its writing style and acute focus on Christ's works.
---
Want in?
Living on campus is a great way to get the full "college experience." This is where you'll make new friends from all over, enjoy new freedoms (popcorn for dinner, anyone?) and the responsibilities that come with it (yep, you'll have to do your own laundry). You can also try a variety of new activities, and get involved in the social, intellectual, physical, cultural, and spiritual events CUAA offers. The best part of living on campus? You can sleep in longer each morning because your classroom is just a short walk away!
---