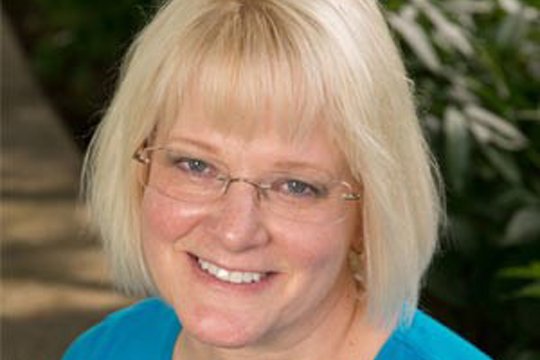 Concordia University Ann Arbor has announced Dr. Georgia Kreiger as the new Director of Academic Operations beginning July 1, 2016.
---
Kreiger joined the CUAA faculty in 2012 as a professor in the English department, instructing courses such as American Literature, Advanced Writing, Creative Writing, and Multicultural American Literature.
"Concordia nurtures and supports the 'whole student' in body, mind, and spirit, not just in the student's academics," said Kreiger. "I am thrilled with the environment and direction of Concordia and desire to make the Director of Academic Operations transition as smooth as possible."
In her time at CUAA, Kreiger has witnessed a total enrollment increase of  34.7% from fall 2012 to fall 2015, additional program offerings including athletic training and computer science, and a new school of nursing launching courses in the fall of 2016.
In her role as Director of Academic Operations, Dr. Georgia Kreiger will be responsible for many components that attribute to academic growth and excellence at Concordia, including: leading academic initiatives, facilitating academic advising, supervising student services support staff, managing and coordinating delivery plans for academic programs, and working with the campus deans to execute the strategic academic plan for the University.
Prior to joining the faculty at CUAA, Kreiger received her Ph.D. in American Literature from West Virginia University and held both faculty and administrative positions at Allegany College in Cumberland, Maryland, the city in which Kreiger was born and raised.
Kreiger will continue to teach various English courses throughout the academic year. She is especially eager to continue working with the creative and advanced writing students, a quality of her English professorship that she has enjoyed.
"It is an honor to be able to work across campus among faculty, staff, administrators, and students," said Kreiger. "Between orienting and mentoring faculty, supporting student services, and working with campus deans to promote excellence in and out of the classroom, this role has a significant part in the mission of the University to have a global impact, and that is very exciting."
— Rachel Thoms served on Concordia University's Strategic Communications team from 2015-2022. Any inquiries about this story can be sent to news@cuaa.edu.
If this story has inspired you, why not explore how you can help further Concordia's mission through giving.