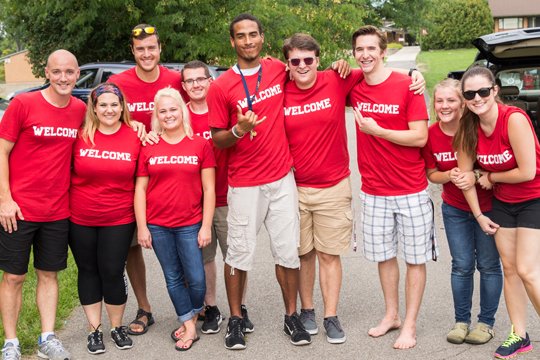 Concordia University Ann Arbor (CUAA) offers students stranded by the unexpected closure of ITT Technical Institute a pathway to degree completion.
---
Last week, ITT Educational Services announced the closure of all locations. Concordia has a message for these students: "You deserve an excellent education. You are welcome at Concordia."
CUAA offers traditional and accelerated adult degree programs in business, criminal justice, health professions, computer science, and education, among others, on the University's main campus in Ann Arbor, Mich., and online.
Due to ITT's lack of regional accreditation by the Higher Learning Commission, Concordia University Ann Arbor is unable to accept the direct transfer of a student's previously completed credits. However, Concordia offers ITT transfer students several opportunities to earn credits through the awarding of Prior Learning Credits (up to 21 credits) and via College Level Examination Programs or DSST exams (up to 30 credits). Prior Learning Credit portfolios allow students to utilize course work, work experience, trainings, etc. to earn college-level credit.
Administrative fees typically assessed with Prior Learning, CLEP/DSST testing for ITT students will be waived. The standard CLEP/DSST testing fee will still be charged.
"Concordia University has a strong history of helping transfer students find career success. Plus, we offer a particular strength in educating adult learners online, on campus, and at our Centers, which makes us uniquely qualified to support ITT students," shares Rochelle Regenauer, Executive Director of Centers and Accelerated Programs. "Our advisors are available to talk with interested students, and will work with them to develop personalized plans to help them achieve the education they deserve."
For more information visit cuaa.edu/ITT.
— This story is written by Kali Thiel, director of university communications for Concordia University Ann Arbor and Wisconsin. She may be reached at kali.thiel@cuw.edu or 262-243-2149.
If this story has inspired you, why not explore how you can help further Concordia's mission through giving.