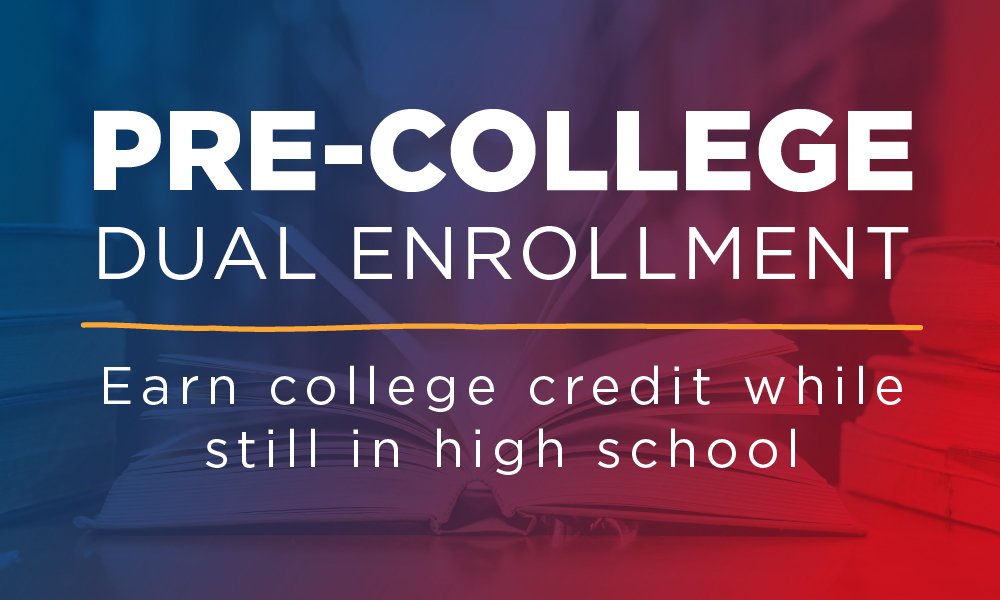 Dual enrollment is exactly what it sounds like: earning college credits while still attending high school.
---
Dual enrollment through Concordia's Pre-College Program
Concordia's Pre-College Program is a great way to get a head start on your college journey.
Dual enrollment lets you get some of your college courses out of the way. That saves you time and money. Also, you get to shake up your routine and ease into college expectations.
If you're an honors-level high school student, you have the option to dual enroll in online or on-campus college courses. Usually, juniors and seniors enroll. However, if you're an accelerated freshman or sophomore, you may apply. Students may take 1 or 2 courses each term.
What courses are offered for dual enrollment?
Concordia University online courses
Students can choose from 16-week semester-long online courses, whereas Summer is 10 weeks. Online courses are divided into weekly units with specific assignment deadlines, and they are not self-paced.
With flexible online classes, students can login anytime during the day.
Do you want to attend in-person courses?
Students who can commute to the Ann Arbor campus may enroll in entry-level courses with our traditional undergraduate students. Specific days and times of classes will become available in April.
Check out our course catalog here.
"I get to explore my future options for what I want to go into as a career. I took psychology last semester, and it was really interesting to learn about the human mind and how it works." – Maggie Snider
How much does dual enrollment cost?
Public school students:
Michigan's Postsecondary Education Options Act (PEOA)
Eligible students attend a public or private high school in Michigan
Cost is paid by the state or school district
$150 per credit
If you do not receive state funding, you are able to pay for the course on your own.
Christian high school and homeschool students:
"There are a few reasons high school students should consider dual enrollment. One would be just the flexibility and independence of a college atmosphere. I'd also say that the professors are really knowledgeable, and you can learn a lot of information that you wouldn't learn in high school." -Tommy Hart
What are the admissions requirements?
Eligible students in grades 9-12
Minimum 3.0 cumulative GPA in high school academic courses
How can I apply for dual enrollment?
Complete a NON-DEGREE application and select: Dual credit student.
Submit a high school transcript.
Still have questions?
Email Pre-College Coordinator Sarah Kitterman or call her for more information.
Phone: 262-243-4542
Email Deirdre Lozon or call her for more information.
Phone: 734-995-7312
— Vanessa Lane is the Content Marketing Lead at Concordia University and can be reached at vanessa.lane@cuaa.edu. When she's not at work, she can be found playing with her kids or watching NBA basketball with her husband.
If this story has inspired you, why not explore how you can help further Concordia's mission through giving.